Cd14
Official Full Name

CD14 molecule

Background

The protein encoded by this gene is a component of the innate immune system. CD14 exists in two forms. Either it is anchored into the membrane by a glycosylphosphatidylinositol tail (mCD14) or it appears in a soluble form (sCD14). Soluble CD14 either appears after shedding of mCD14 (48 KDa) or is directly secreted from intracellular vesicles (56 KDa). CD14 takes its name from its inclusion in the cluster of differentiation group of cell surface marker proteins. CD14 was the first described pattern recognition receptor.

Synonyms

CD14; monocyte differentiation antigen CD14; OTTHUMP00000159892; OTTHUMP00000223710; OTTHUMP00000223711; OTTHUMP00000224328; myeloid cell-specific leucine-rich glycoprotein;
| Species | Cat.# | Product name | Source (Host) | Tag | Protein Length | Price |
| --- | --- | --- | --- | --- | --- | --- |
| Chicken | CD14-3887C | Recombinant Chicken CD14 | Mammalian Cell | His | | |
| Cynomolgus Monkey | CD14-1169CCL | Recombinant Cynomolgus CD14 cell lysate | Human Cell | N/A | | |
| Cynomolgus Monkey | CD14-8847C | Recombinant Cynomolgus CD14, His tagged | Human Cell | His | | |
| Human | CD14-1604HCL | Recombinant Human CD14 cell lysate | Human Cell | N/A | | |
| Human | CD14-90H | Active Recombinant Human CD14 | HEK293 | N/A | | |
| Human | CD14-2100H | Active Recombinant Human CD14 protein | CHO | N/A | | |
| Human | CDA069P | Recombinant Human CD14 | E.coli | N/A | | |
| Human | CD14-28H | Recombinant Human CD14, His-tagged | HEK293 | His | | |
| Human | CD14-3008H | Recombinant Human CD14 Protein, MYC/DDK-tagged | HEK293 | Myc/DDK | | |
| Human | CD14-613H | Recombinant Human CD14 protein, Fc-tagged | HEK293 | human/IgG1/Fc | | |
| Human | CD14-2109H | Active Recombinant Human CD14 protein, His-tagged | HEK293 | His | | |
| Human | CD14-649H | Recombinant Human CD14 Protein, His-tagged | HEK293F | N-His | | |
| Human | CD14-5896H | Recombinant Human CD14 Protein, Myc/DDK-tagged, C13 and N15-labeled | HEK293T | Myc/DDK | | |
| Human | CD14-204H | Recombinant Human CD14, His-tagged | E.coli | His | | |
| Human | CD14-6224H | Recombinant Human CD14 Protein, Myc/DDK-tagged, C13 and N15-labeled | HEK293T | Myc/DDK | | |
| Human | CD14-179H | Recombinant Human CD14 Protein, C-His-tagged | E.coli | C-His | | |
| Human | CD14-4993H | Recombinant Human CD14 protein, His-tagged | HEK293 | His | | |
| Human | CD14-1291H | Recombinant Human CD14 Protein (Thr20-Leu368), His tagged | E.coli | His | | |
| Human | CD14-151H | Recombinant Human CD14 Protein, His-tagged | Human cells | His | | |
| Human | CD14-789H | Recombinant Human CD14 protein, His-tagged | E.coli | His | | |
| Human | CD14-650H | Recombinant Human CD14 Protein, His-tagged | E.coli | N-His | | |
| Human | CD14-264H | Active Recombinant Human CD14 protein | CHO | N/A | | |
| Human | CD14-2658H | Recombinant Human CD14 protein, GST-tagged | E.coli | GST | | |
| Human | CD14-486H | Recombinant Human CD14 protein, hFc-tagged | HEK293 | hFc | | |
| Human | CD14-102H | Recombinant Human CD14 protein, His-tagged | HEK293 | His | | |
| Human | CD14-0721H | Recombinant Human CD14 Protein, GST-Tagged | Wheat Germ | GST | | |
| Human | CD14-651H | Recombinant Human CD14 Protein, His-tagged | HEK293F | N-His | | |
| Human | CD14-1211HFL | Recombinant Full Length Human CD14 Protein, C-Flag-tagged | Mammalian cells | Flag | | |
| Human | CD14-652H | Recombinant Human CD14 Protein, His-tagged | HEK293F | N-His | | |
| Human | CD14-284H | Recombinant Human CD14 protein, His-tagged | HEK293 | His | | |
| Human | CD14-2944HF | Recombinant Full Length Human CD14 Protein, GST-tagged | In Vitro Cell Free System | GST | | |
| Human | CD14-4823H | Recombinant Human CD14 protein, mFc-tagged | HEK293 | mFc | | |
| Human | CD14-530H | Recombinant Human CD14 Protein, His (Fc)-Avi-tagged | HEK293 | His (Fc)-Avi | | |
| Human | CD14-123H | Recombinant Human CD14 Protein, His-tagged | HEK293 | His | | |
| Human | CD14-124H | Recombinant Human CD14 Protein, Fc-tagged | HEK293 | Fc | | |
| Human | CD14-157H | Recombinant Human CD14 Protein, Fc-tagged | HEK293 | Fc | | |
| Human | CD14-530H-B | Recombinant Human CD14 Protein Pre-coupled Magnetic Beads | HEK293 | | | |
| Mouse | Cd14-648M | Recombinant Mouse Cd14 Protein, His-tagged | E.coli | N-His | | |
| Mouse | Cd14-810M | Recombinant Mouse Cd14 Protein, MYC/DDK-tagged | HEK293T | MYC/DDK | | |
| Mouse | Cd14-1711M | Recombinant Mouse CD14 Antigen | Mammalian cells | N/A | | |
| Mouse | Cd14-7M-B | Recombinant Mouse Cd14 Protein Pre-coupled Magnetic Beads | HEK293 | | | |
| Mouse | Cd14-117M | Recombinant Mouse Cd14 Protein, Fc-tagged | Mammalian cells | Fc | | |
| Mouse | Cd14-7M | Recombinant Mouse Cd14 Protein, His (Fc)-Avi-tagged | HEK293 | His (Fc)-Avi | | |
| Mouse | CD14-2581MCL | Recombinant Mouse CD14 cell lysate | Human Cell | N/A | | |
| Mouse | Cd14-1385M | Recombinant Mouse Cluster Of Differentiation 14, His-tagged | CHO | His | | |
| Mouse | Cd14-118M | Active Recombinant Mouse Cd14, His-tagged | CHO | His | | |
| Mouse | Cd14-3318M | Recombinant Mouse Cd14, Fc-His tagged | Human Cell | Fc/His | | |
| Mouse | Cd14-2270M | Recombinant Mouse Cd14, His tagged | Human Cell | His | | |
| Mouse | Cd14-58M | Recombinant Mouse Cd14 protein, His-tagged | Insect Cell | His | | |
| Pig | CD14-790P | Recombinant Pig CD14 protein, His & T7-tagged | E.coli | His/T7 | | |
| Rat | CD14-893R-B | Recombinant Rat CD14 Protein Pre-coupled Magnetic Beads | HEK293 | | | |
| Rat | CD14-1469RCL | Recombinant Rat CD14 cell lysate | Human Cell | N/A | | |
| Rat | CD14-1101R | Recombinant Rat CD14 Protein, His-tagged | HEK293 | His | | |
| Rat | CD14-1235R | Recombinant Rat CD14 Protein | Mammalian Cell | His | | |
| Rat | Cd14-791R | Recombinant Rat Cd14 protein, His & GST-tagged | E.coli | His/GST | | |
| Rat | Cd14-7484R | Recombinant Rat Cd14, Fc tagged | Human Cell | Fc | | |
| Rat | CD14-893R | Recombinant Rat CD14 Protein, His (Fc)-Avi-tagged | HEK293 | His (Fc)-Avi | | |
| Rhesus Macaque | CD14-544R-B | Recombinant Rhesus Macaque CD14 Protein Pre-coupled Magnetic Beads | HEK293 | | | |
| Rhesus Macaque | CD14-717R | Recombinant Rhesus monkey CD14 Protein, His-tagged | Mammalian Cell | His | | |
| Rhesus Macaque | CD14-544R | Recombinant Rhesus Macaque CD14 Protein, His (Fc)-Avi-tagged | HEK293 | His (Fc)-Avi | | |
Involved Pathway
Protein Function
Interacting Protein
Cd14 Related Articles
Cd14 Related Research Area
Cd14 involved in several pathways and played different roles in them. We selected most pathways Cd14 participated on our site, such as MAPK signaling pathway, NF-kappa B signaling pathway, Phagosome, which may be useful for your reference. Also, other proteins which involved in the same pathway with Cd14 were listed below. Creative BioMart supplied nearly all the proteins listed, you can search them on our site.
| Pathway Name | Pathway Related Protein |
| --- | --- |
| MAPK signaling pathway | CACNA2D2;CACNB3;RELB;MAP3K5;IKBKB;IL1R1;RASA2;MAPKAPK2;PRKACG |
| NF-kappa B signaling pathway | IRAK4;NFKB1;MYD88;TRIM25;LRDD;Bcl2a1b;LYN;PRKCQ;LAT |
| Phagosome | TUBA1L2;ATP6V1G1;SEC22BA;TLR2;C3;RAB5C;ITGB1B.2;HLA-F;CD14 |
| Toll-like receptor signaling pathway | FOS;MAP2K2B;TRAF6;CXCL9;TLR5;Ifna15;MAPK8;TLR3;LBP |
| Hematopoietic cell lineage | IL6R;CD1C;CD59;CD8B1;Kitl;CD59A;CD1E;ITGA5;Itgam&Itgb2 |
| Regulation of actin cytoskeleton | PIP5KL1;ITGB1B.2;FGF6B;ARHGEF7;PAK2A;ITGB5;FGF1B;PDGFB;ACTG1 |
| Pathogenic Escherichia coli infection | TUBA1C;PRKCA;TUBA1A;NCK1;TLR4;KRT18;FYN;CDC42;YWHAZ |
| Salmonella infection | RELA;IL6;TJP1;RHOG;MAPK8A;ACTB1;PKN2;CCL3L1;CDC42L |
| Pertussis | MAPK11;ITGB2L;C1R;ITGAM;ITGB1;TLR4;FOS;CALM2;IL12B |
| Legionellosis | SAR1A;CXCL2;SEC22B;NLRC4;CASP8;RAB1;MYD88;CD14;NFKB2 |
| Amoebiasis | COL1A2;LAMB3;COL4A1;SERPINB1C;GNAS;PIK3CG;COL4A3;ADCY1;LAMC2 |
| Tuberculosis | AKT2;TLR2;CAMP;Ifna11;HLA-DRB5;IFNA8;ATP6V0C;HLA-DPB1;IL12B |
| Transcriptional misregulation in cancer | PLAT;HOXA11;ITGB7;HMGA2;PER2;PTK2;CCNT1;IGF1R;EWSR1 |
Cd14 has several biochemical functions, for example, lipopolysaccharide binding, lipoteichoic acid binding, opsonin receptor activity. Some of the functions are cooperated with other proteins, some of the functions could acted by Cd14 itself. We selected most functions Cd14 had, and list some proteins which have the same functions with Cd14. You can find most of the proteins on our site.
| Function | Related Protein |
| --- | --- |
| lipopolysaccharide binding | RNASE7;BPIFA2;HMGB1;TRIL;DROSHA;TREM2;SPON2;PTAFR;BPI |
| lipoteichoic acid binding | TREM2;CD14;TLR2;CD6;LBP |
| opsonin receptor activity | |
| peptidoglycan receptor activity | PGLYRP3;PGLYRP2;CD14;PGLYRP4;PGLYRP1 |
| protein binding | GRIFIN;CNOT7;CRELD2;DHX15;SIRT7;CHEK2;TTK;CCDC155;TUBB2B |
Cd14 has direct interactions with proteins and molecules. Those interactions were detected by several methods such as yeast two hybrid, co-IP, pull-down and so on. We selected proteins and molecules interacted with Cd14 here. Most of them are supplied by our site. Hope this information will be useful for your research of Cd14.
FSTL1; IRAK3; DIP2A; TNFRSF1B; GJB2; POLR2J; PPP3R2; ARFGAP3; PHF20L1; b4dt77_human; TAF1; PPP1R12B; BUB1B; SVIL; OASL; TAF9; ARID2
Dickson, MC; Ludbrook, VJ; et al. A model of skin inflammation in humans leads to a rapid and reproducible increase in the interferon response signature: a potential translational model for drug development. INFLAMMATION RESEARCH 64:171-183(2015).
Troseid, M; Nestvold, TK; et al. Soluble CD14 Is Associated with Markers of Vascular Dysfunction in Bariatric Surgery Patients. METABOLIC SYNDROME AND RELATED DISORDERS 13:119-124(2015).
Q&As (0)
Ask a question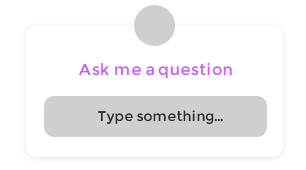 Customer Reviews (0)
Write a review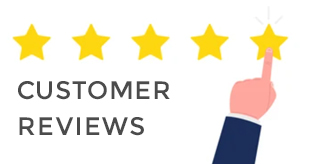 Ask a Question for All Cd14 Products
Required fields are marked with *
My Review for All Cd14 Products
Required fields are marked with *