Cd99
Official Full Name

CD99 molecule

Background

CD99, or MIC2 gene product, or E2 antigen is expressed on the cell membrane of some lymphocytes, cortical thymocytes, and granulosa cells of the ovary. The antigen is also expressed by most pancreatic islet cells, Sertoli cells of the testis, and some endothelial cells. Mature granulocytes express very little or no CD99. MIC2 is strongly expressed on Ewing's sarcoma cells and primitive peripheral neuroectodermal tumors.

Synonyms

CD99; CD99 molecule; antigen identified by monoclonal antibodies 12E7, F21 and O13 , CD99 antigen , MIC2; CD99 antigen; E2 antigen; surface antigen MIC2; T-cell surface glycoprotein E2; MIC2 (monoclonal 12E7); antigen identified by monoclonal 12E7, Y homolog; antigen identified by monoclonal antibodies 12E7, F21 and O13; MIC2; HBA71; MIC2X; MIC2Y; MSK5X;
| Species | Cat.# | Product name | Source (Host) | Tag | Protein Length | Price |
| --- | --- | --- | --- | --- | --- | --- |
| Chicken | CD99-4200C | Recombinant Chicken CD99 | Mammalian Cell | His | | |
| Human | CD99-473H | Recombinant Human CD99 protein, Fc-tagged | HEK293 | human/IgG1/Fc | | |
| Human | CD99-26953TH | Recombinant Human CD99 Protein, GST-tagged | E.coli | GST | | |
| Human | CD99-087H | Recombinant Human CD99 protein, His-tagged(VLPs) | HEK293 | His | | |
| Human | CD99-589H | Active Recombinant Human CD99, Fc-tagged, Biotinylated | Human Cell | Fc | | |
| Human | CD99-10988H | Recombinant Human CD99, GST-tagged | E.coli | GST | | |
| Human | CDA075P | Recombinant Human CD99 Protein | E.coli | N/A | | |
| Human | CD99-552H | Recombinant Human CD99 Protein, His (Fc)-Avi-tagged | HEK293 | His (Fc)-Avi | | |
| Human | CD99-590H | Active Recombinant Human CD99, Fc-tagged | Human Cell | Fc | | |
| Human | CD99-18H | Recombinant Human CD99 protein, His-tagged | HEK293 | His | | |
| Human | CD99-17H | Recombinant Human CD99(Asp23-Asp122) Protein, C-6*His-tagged | HEK293 | His | | |
| Human | CD99-1280H | Recombinant Human CD99 protein, His-tagged | E.coli | His/GST | | |
| Human | CD99-125H | Recombinant Human CD99 protein | Wheat Germ | N/A | | |
| Human | CD99-711H | Recombinant Human CD99 Protein, His-tagged | HEK293F | N-His | | |
| Human | CD99-177H | Recombinant Human CD99 Protein, Fc-tagged | HEK293 | Fc | | |
| Human | CD99-552H-B | Recombinant Human CD99 Protein Pre-coupled Magnetic Beads | HEK293 | | | |
| Human | CD99-126H | Recombinant Human CD99 protein, GST-tagged | Wheat Germ | GST | | |
| Human | CD99-3393H | Recombinant Human CD99 protein, His-SUMO-tagged | E.coli | His-SUMO | | |
| Human | CD99-6941H | Recombinant Human CD99 protein, His & T7-tagged | E.coli | His/T7 | | |
| Human | CD99-4271H | Recombinant Human CD99 Molecule | Human | N/A | | |
| Human | CD99-3103H | Recombinant Human CD99 Protein, MYC/DDK-tagged | HEK293 | Myc/DDK | | |
| Human | CD99-176H | Recombinant Human CD99 Protein, His-tagged | HEK293 | His | | |
| Human | CD99-1744H | Recombinant Human CD99 Protein, Myc/DDK-tagged, C13 and N15-labeled | HEK293T | Myc/DDK | | |
| Human | CD99-3013H | Recombinant Human CD99 protein, His-Avi-tagged, Biotinylated | HEK293 | His-Avi | | |
| Human | CD99-3014H | Recombinant Human CD99 protein, Fc-tagged, FITC-Labeled | HEK293 | Fc | | |
| Human | CD99-3015H | Recombinant Human CD99 protein, Fc-tagged | HEK293 | Fc | | |
| Mouse | Cd99-310M | Active Recombinant Mouse Cd99, Fc Chimera | Mammalian cells | Fc Chimera | | |
| Mouse | Cd99-3262M | Recombinant Mouse Cd99, Fc tagged | HEK293 | Fc | | |
| Mouse | Cd99-127M-B | Recombinant Mouse Cd99 Protein Pre-coupled Magnetic Beads | HEK293 | | | |
| Mouse | Cd99-127M | Recombinant Mouse Cd99 Protein, His (Fc)-Avi-tagged | HEK293 | His (Fc)-Avi | | |
| Mouse | Cd99-6942M | Recombinant Mouse Cd99 protein, His & GST-tagged | E.coli | His/GST | | |
| Mouse | Cd99-709M | Recombinant Mouse Cd99 Protein, His-tagged | E.coli | N-His | | |
| Mouse | CD99-2203MCL | Recombinant Mouse CD99 cell lysate | Human Cell | N/A | | |
| Rat | Cd99-6943R | Recombinant Rat Cd99 protein, His & T7-tagged | E.coli | His/T7 | | |
| Rat | Cd99-710R | Recombinant Rat Cd99 Protein, His&GST-tagged | E.coli | N-His&GST | | |
| Rat | CD99-1360RCL | Recombinant Rat CD99 cell lysate | Human Cell | N/A | | |
| Rat | Cd99-8775R | Recombinant Rat Cd99, Fc tagged | HEK293 | Fc | | |
| Zebrafish | CD99-4936Z | Recombinant Zebrafish CD99 | Mammalian Cell | His | | |
Involved Pathway
Protein Function
Interacting Protein
Cd99 Related Articles
Cd99 Related Research Area
Cd99 involved in several pathways and played different roles in them. We selected most pathways Cd99 participated on our site, such as Cell adhesion molecules (CAMs), Leukocyte transendothelial migration, which may be useful for your reference. Also, other proteins which involved in the same pathway with Cd99 were listed below. Creative BioMart supplied nearly all the proteins listed, you can search them on our site.
| Pathway Name | Pathway Related Protein |
| --- | --- |
| Cell adhesion molecules (CAMs) | NRXN3A;CLDN16;HLA-C;CLDN15A;PDCD1LG2;CLDN15;CDH5;LRRC4C;CLDN5A |
| Leukocyte transendothelial migration | CDC42;CLDN17;NCF2;MYLPF;CLDN15;ITGAM;GNAI3;VASP;MAPK12 |
Cd99 has several biochemical functions, for example, . Some of the functions are cooperated with other proteins, some of the functions could acted by Cd99 itself. We selected most functions Cd99 had, and list some proteins which have the same functions with Cd99. You can find most of the proteins on our site.
Cd99 has direct interactions with proteins and molecules. Those interactions were detected by several methods such as yeast two hybrid, co-IP, pull-down and so on. We selected proteins and molecules interacted with Cd99 here. Most of them are supplied by our site. Hope this information will be useful for your research of Cd99.
SGTA; UBQLN4; UBQLN1; q9wmx2-pro_0000037550
Shibuya, R; Matsuyama, A; et al. The combination of CD99 and NKX2.2, a transcriptional target of EWSR1-FLI1, is highly specific for the diagnosis of Ewing sarcoma. VIRCHOWS ARCHIV 465:599-605(2014).
Urias, U; Marie, SKN; et al. CD99 is upregulated in placenta and astrocytomas with a differential subcellular distribution according to the malignancy stage. JOURNAL OF NEURO-ONCOLOGY 119:59-70(2014).
Q&As (0)
Ask a question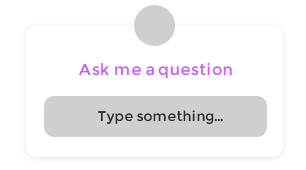 Customer Reviews (0)
Write a review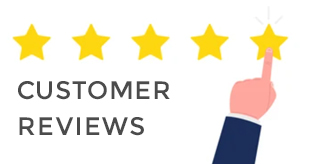 Ask a Question for All Cd99 Products
Required fields are marked with *
My Review for All Cd99 Products
Required fields are marked with *