Havcr1
Official Full Name

hepatitis A virus cellular receptor 1

Background

The protein encoded by this gene is a membrane receptor for both human hepatitis A virus (HHAV) and TIMD4. The encoded protein may be involved in the moderation of asthma and allergic diseases. The reference genome represents an allele that retains a MTTVP amino acid segment that confers protection against atopy in HHAV seropositive individuals. Three transcript variants encoding the same protein have been found for this gene. [provided by RefSeq, Mar 2010]

Synonyms

HAVCR1; hepatitis A virus cellular receptor 1; TIM; KIM1; TIM1; HAVCR; KIM-1; TIM-1; TIMD1; TIMD-1; HAVCR-1; kidney injury molecule 1; T-cell membrane protein 1; T-cell immunoglobulin mucin receptor 1; T-cell immunoglobulin mucin family member 1; T cell immunoglobin domain and mucin domain protein 1;
| Species | Cat.# | Product name | Source (Host) | Tag | Protein Length | Price |
| --- | --- | --- | --- | --- | --- | --- |
| Canine | HAVCR1-2486CCL | Recombinant Canine HAVCR1 cell lysate | Human Cell | N/A | | |
| Canine | HAVCR1-3113C | Recombinant Canine HAVCR1, His tagged | Human Cell | His | | |
| Canine | HAVCR1-1033C | Recombinant Canine HAVCR1 Protein, Fc-tagged | HEK293 | Fc | | |
| Chicken | HAVCR1-2326C | Recombinant Chicken HAVCR1 | Mammalian Cell | His | | |
| Chlorocebus aethiops (Green monkey) (Cercopithecus aethiops) | RFL32085CF | Recombinant Full Length Chlorocebus Aethiops Hepatitis A Virus Cellular Receptor 1(Havcr1) Protein, His-Tagged | E.coli expression system | His | | |
| Cynomolgus Monkey | HAVCR1-3118C | Recombinant Cynomolgus HAVCR1, His tagged | Human Cell | His | | |
| Cynomolgus Monkey | HAVCR1-2003CCL | Recombinant Cynomolgus HAVCR1 cell lysate | Human Cell | N/A | | |
| Cynomolgus Monkey | HAVCR1-4100C | Recombinant Cynomolgus HAVCR1, None tagged | Human Cell | N/A | | |
| Dog | HAVCR1-7681D | Recombinant Dog HAVCR1 protein, His-tagged | E.coli | His | | |
| Human | HAVCR1-512H | Recombinant Human HAVCR1, Fc-tagged | CHO | Fc | | |
| Human | HAVCR1-2159H | Recombinant Human HAVCR1 protein, His-tagged | HEK293 | His | | |
| Human | HAVCR1-30302TH | Recombinant Human HAVCR1 | Wheat Germ | N/A | | |
| Human | HAVCR1-7682H | Recombinant Human HAVCR1 protein, His & GST-tagged | E.coli | His/GST | | |
| Human | HAVCR1-7683H | Recombinant Human HAVCR1 protein, His & GST-tagged | E.coli | His/GST | | |
| Human | HAVCR1-02H | Recombinant Human HAVCR1 Protein, His-Tagged | E.coli | His | | |
| Human | HAVCR1-2141HCL | Recombinant Human HAVCR1 cell lysate | Human Cell | N/A | | |
| Human | HAVCR1-45H | Recombinant Human HAVCR1 protein, His-tagged | HEK293 | His | | |
| Human | HAVCR1-4589H | Recombinant Human HAVCR1 Protein, GST-tagged | Wheat Germ | GST | | |
| Human | HAVCR1-454H | Recombinant Human HAVCR1 Protein, His-tagged | HEK293 | His | | |
| Human | HAVCR1-2231H | Recombinant Human HAVCR1 Protein, His-tagged | E.coli | N-His | | |
| Human | HAVCR1-2931H | Recombinant Human HAVCR1 Protein, Myc/DDK-tagged, C13 and N15-labeled | HEK293T | Myc/DDK | | |
| Human | HAVCR1-5024H | Recombinant Human HAVCR1 protein, hFc-Myc-tagged | HEK293 | hFc-Myc | | |
| Human | HAVCR1-0264H | Recombinant Human HAVCR1 protein, His&Fc-tagged | HEK293 | His&Fc | | |
| Human | HAVCR1-221HF | Recombinant Full Length Human HAVCR1 Protein | In Vitro Cell Free System | | | |
| Human | HAVCR1-051H | Active Recombinant Human HAVCR1 protein, Fc/Avi-tagged, Biotinylated | HEK293 cells | Fc/Avi | | |
| Human | HAVCR1-1883HFL | Recombinant Full Length Human HAVCR1 Protein, C-Flag-tagged | Mammalian cells | Flag | | |
| Human | HAVCR1-227H | Active Recombinant Human HAVCR1 protein, Fc-tagged | HEK293 | Fc | | |
| Human | HAVCR1-3487HF | Recombinant Full Length Human HAVCR1 Protein, GST-tagged | In Vitro Cell Free System | GST | | |
| Human | HAVCR1-2312H | Active Recombinant Human HAVCR1, HIgG1 Fc-tagged | CHO | Fc | | |
| Human | HAVCR1-1045H | Recombinant Human HAVCR1 Protein, His (Fc)-Avi-tagged | HEK293 | His (Fc)-Avi | | |
| Human | HAVCR1-781H | Recombinant Human HAVCR1 Protein, MYC/DDK-tagged | HEK293 | Myc/DDK | | |
| Human | HAVCR1-047H | Recombinant Human HAVCR1 Protein, His-tagged | E.coli | His | | |
| Human | HAVCR1-791H | Recombinant Human HAVCR1, His tagged | HEK293 | His | | |
| Human | HAVCR1-1045H-B | Recombinant Human HAVCR1 Protein Pre-coupled Magnetic Beads | HEK293 | | | |
| Human | HAVCR1-3252H | Recombinant Human HAVCR1, Fc-His tagged | Human Cell | Fc/His | | |
| Human | HAVCR1-13675H | Recombinant Human HAVCR1, His-tagged | E.coli | His | | |
| Human | HAVCR1-2311H | Active Recombinant Human HAVCR1, MIgG2a Fc-tagged | CHO | Fc | | |
| Human | HAVCR1-3870H | Recombinant Human HAVCR1 Protein, His-tagged | HEK293 | His | | |
| Mouse | CAB11552RM | Rabbit Anti-Mouse KIM-1 / TIM1 / HACVR1 Monoclonal Antibody | Rabbit | N/A | | |
| Mouse | HAVCR1-2297MCL | Recombinant Mouse HAVCR1 cell lysate | Human Cell | N/A | | |
| Mouse | Havcr1-7277M | Recombinant Mouse Havcr1 Protein, His-tagged | Insect Cell | His | | |
| Mouse | Havcr1-3284M | Recombinant Mouse Havcr1, His tagged | Human Cell | His | | |
| Mouse | Havcr1-2298M | Recombinant Mouse Havcr1, Fc-His tagged | Human Cell | Fc/His | | |
| Mouse | Havcr1-7684M | Recombinant Mouse Havcr1 protein, His-tagged | E.coli | His | | |
| Mouse | Havcr1-2117M | Recombinant Mouse Havcr1, HIgG1 Fc-tagged | CHO | Fc | | |
| Mouse | Havcr1-1069M | Recombinant Mouse Havcr1 Protein, His-tagged | HEK293F | N-His | | |
| Mouse | Havcr1-381M | Recombinant Mouse Havcr1 Protein, His-tagged | Insect Cell | His | | |
| Pig | HAVCR1-7685P | Recombinant Pig HAVCR1 protein, His & GST-tagged | E.coli | His/GST | | |
| Rat | Havcr1-1617R | Recombinant Rat Havcr1 Protein, His-tagged | E.coli | N-His | | |
| Rat | CAB11551RR | Rabbit Anti-Rat KIM-1 / TIM1 / HACVR1 Monoclonal Antibody | Rabbit | N/A | | |
| Rat | Havcr1-3324R | Recombinant Rat Havcr1, His tagged | Human Cell | His | | |
| Rat | HAVCR1-2796R | Recombinant Rat HAVCR1 Protein | Mammalian Cell | His | | |
| Rat | Havcr1-2451R-B | Recombinant Rat Havcr1 Protein Pre-coupled Magnetic Beads | HEK293 | | | |
| Rat | HAVCR1-2450R-B | Recombinant Rat HAVCR1 Protein Pre-coupled Magnetic Beads | HEK293 | | | |
| Rat | HAVCR1-2450R | Recombinant Rat HAVCR1 Protein, His (Fc)-Avi-tagged | HEK293 | His (Fc)-Avi | | |
| Rat | HAVCR1-2394RCL | Recombinant Rat HAVCR1 cell lysate | Human Cell | N/A | | |
| Rat | Havcr1-2451R | Recombinant Rat Havcr1 Protein, His (Fc)-Avi-tagged | HEK293 | His (Fc)-Avi | | |
| Rat | Havcr1-2322R | Recombinant Rat Havcr1, Fc-His tagged | Human Cell | Fc/His | | |
| Rat | Havcr1-986R | Active Recombinant Rat Havcr1 Protein, His-tagged | Mammalian cells | His | | |
| Rattus norvegicus (Rat) | RFL22820RF | Recombinant Full Length Rat Hepatitis A Virus Cellular Receptor 1 Homolog(Havcr1) Protein, His-Tagged | E.coli expression system | His | | |
| Rhesus | HAVCR1-387R | Recombinant Rhesus HAVCR1 protein, His-tagged | HEK293 | His | | |
| Rhesus | HAVCR1-227R | Recombinant Rhesus HAVCR1 protein, His-tagged | HEK293 | His | | |
| Rhesus | HAVCR1-382R | Recombinant Rhesus HAVCR1 protein | HEK293 | N/A | | |
| Zebrafish | HAVCR1-567Z | Recombinant Zebrafish HAVCR1 | Mammalian Cell | His | | |
Involved Pathway
Protein Function
Interacting Protein
Havcr1 Related Articles
Havcr1 Related Research Area
Havcr1 involved in several pathways and played different roles in them. We selected most pathways Havcr1 participated on our site, such as , which may be useful for your reference. Also, other proteins which involved in the same pathway with Havcr1 were listed below. Creative BioMart supplied nearly all the proteins listed, you can search them on our site.
| Pathway Name | Pathway Related Protein |
| --- | --- |
Havcr1 has several biochemical functions, for example, virus receptor activity. Some of the functions are cooperated with other proteins, some of the functions could acted by Havcr1 itself. We selected most functions Havcr1 had, and list some proteins which have the same functions with Havcr1. You can find most of the proteins on our site.
| Function | Related Protein |
| --- | --- |
| virus receptor activity | ITGAV;CLDN1;CLEC4G;ANPEP;CR2;SCARB1;F11R;SELPLG;PVRL1 |
Havcr1 has direct interactions with proteins and molecules. Those interactions were detected by several methods such as yeast two hybrid, co-IP, pull-down and so on. We selected proteins and molecules interacted with Havcr1 here. Most of them are supplied by our site. Hope this information will be useful for your research of Havcr1.
UBQLN4
Renders, L; Heemann, U; et al. Chronic renal allograft damage after transplantation: what are the reasons, what can we do?. CURRENT OPINION IN ORGAN TRANSPLANTATION 17:634-639(2012).
Chen, F; Smith, R; et al. Toxicoepigenetic Alteration of the Kidney Injury Molecule 1 Gene in Gentamicin-Exposed Rat Kidney. TOXICOLOGICAL SCIENCES 117:375-380(2010).
Q&As (0)
Ask a question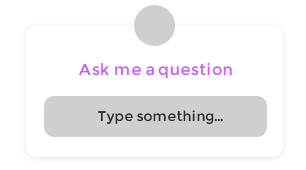 Customer Reviews (0)
Write a review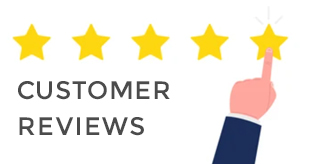 Ask a Question for All Havcr1 Products
Required fields are marked with *
My Review for All Havcr1 Products
Required fields are marked with *