Recombinant Human HAVCR1 Protein, His-tagged
| | |
| --- | --- |
| Cat.No. : | HAVCR1-3870H |
| Product Overview : | Recombinant Human HAVCR1(Met 1-Val 135) fused with His tag at the C-terminus was produced in HEK293. |
Specification
Gene Information
Related Products
Description :
HAV cellular receptor 1 (HAVCR1), also known as Kidney injury molecule 1 (KIM-1) and T cell immunoglobulinmucin 1 (TIM-1), is a type â… integral membrane glycoprotein. KIM-1 protein is widely expressed with highest levels in kidney and testis. It has been shown to play a major role as a human susceptibility gene for asthma, allergy and autoimmunity. IgA1lambda is a specific ligand of KIM-1 protein and that their association has a synergistic effect in virus-receptor interactions. KIM-1 involves in the pathogenesis of acute kidney injury. It had been confirmed that KIM-1 is a human urinary renal dysfunction biomarker. Moreover, KIM-1 protein is a novel regulatory molecule of flow-induced calcium signaling.
Source :
HEK293
Species :
Human
Tag :
His
Predicted N Terminal :
Ser 21
Form :
Lyophilized from sterile PBS, pH 7.4
1. Normally 5 % - 8 % trehalose, mannitol and 0.01% Tween80 are added as protectants before lyophilization. Specific concentrations are included in the hardcopy of COA.
2. Please contact us for any concerns or special requirements.
Molecular Mass :
The recombinant human KIM1 (aa 1-135) comprises 143 amino acids and predicts a molecular mass of 15.8 kDa. As a result of glycosylation, the apparent molecular mass of KIM1 (aa 1-135) is approximately 22-26 kDa in SDS-PAGE under reducing conditions.
Protein length :
Met 1-Val 135
Endotoxin :
< 1.0 EU per μg of the protein as determined by the LAL method
Purity :
> 97 % as determined by SDS-PAGE
Storage :
Store it under sterile conditions at -20 centigrade to -80 centigrade. It is recommended that the protein be aliquoted for optimal storage. Avoid repeated freeze-thaw cycles.
Reconstitution :
A hardcopy of COA with reconstitution instruction is sent along with the products. Please refer to it for detailed information.
Shipping :
In general, recombinant proteins are provided as lyophilized powder which are shipped at ambient temperature.
Bulk packages of recombinant proteins are provided as frozen liquid. They are shipped out with blue ice unless customers require otherwise.
Products Types
Related Gene
For Research Use Only. Not intended for any clinical use. No products from Creative BioMart may be resold, modified for resale or used to manufacture commercial products without prior written approval from Creative BioMart.
Q&As (0)
Ask a question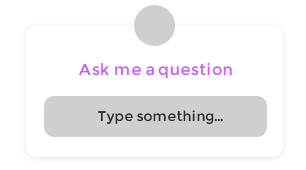 Customer Reviews (0)
Write a review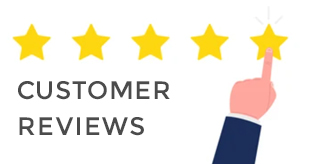 Ask a Question for All HAVCR1 Products
Required fields are marked with *
My Review for All HAVCR1 Products
Required fields are marked with *