LPL
Official Full Name

Lipoprotein Lipase

Background

LPL encodes lipoprotein lipase, which is expressed in heart, muscle, and adipose tissue. LPL functions as a homodimer, and has the dual functions of triglyceride hydrolase and ligand/bridging factor for receptor-mediated lipoprotein uptake. Severe mutations that cause LPL deficiency result in type I hyperlipoproteinemia, while less extreme mutations in LPL are linked to many disorders of lipoprotein metabolism.

Synonyms

LIPD; HDLCQ11; EC 3.1.1.34; LPL; lipoprotein lipase; MGC137861; OTTHUMP00000034806;
| Species | Cat.# | Product name | Source (Host) | Tag | Price |
| --- | --- | --- | --- | --- | --- |
| Human | LPL-27722TH | Recombinant Human LPL, FLAG-tagged | HEK293 | Flag | |
| Human | LPL-1015H | Recombinant Human LPL protein, Flag-tagged | HEK293 | Flag | |
| Human | LPL-1014H | Recombinant Human LPL, His-tagged | E.coli | his | |
| Human | LPL-556H | Recombinant Human LPL Protein, His-tagged | E.coli | His | |
| Human | LPL-4665HCL | Recombinant Human LPL 293 Cell Lysate | HEK293 | N/A | |
| Human | LPL-4715H | Recombinant Human LPL Protein, GST-tagged | Wheat Germ | GST | |
| Human | LPL-5717H | Recombinant Human LPL Protein, Myc/DDK-tagged, C13 and N15-labeled | HEK293T | Myc/DDK | |
| Human | LPL-2403H | Recombinant Human LPL Protein, His-tagged | E.coli | N-His | |
| Human | LPL-107HFL | Recombinant Full Length Human LPL Protein, C-Flag-tagged | Mammalian cells | Flag | |
| Human | LPL-22H  | Active Recombinant Human LPL Protein, His-tagged | CHO | His | |
| Human | LPL-5994HF | Recombinant Full Length Human LPL Protein, GST-tagged | In Vitro Cell Free System | GST | |
| Human | LPL-1312H | Recombinant Human LPL Protein, His (Fc)-Avi-tagged | HEK293 | His (Fc)-Avi | |
| Human | LPL-1312H-B | Recombinant Human LPL Protein Pre-coupled Magnetic Beads | HEK293 | | |
| Mouse | LPL-9205M | Recombinant Mouse LPL Protein | Mammalian Cell | His | |
| Mouse | LPL-379M | Recombinant Mouse LPL protein, His-tagged | Insect Cell | His | |
| Mouse | LPL-5143M | Recombinant Mouse LPL Protein, His (Fc)-Avi-tagged | HEK293 | His (Fc)-Avi | |
| Mouse | Lpl-1335M | Recombinant Mouse Lpl Protein, MYC/DDK-tagged | HEK293T | MYC/DDK | |
| Mouse | Lpl-1300M | Recombinant Mouse Lpl protein, His&Myc-tagged | HEK293 | His&Myc | |
| Mouse | LPL-5143M-B | Recombinant Mouse LPL Protein Pre-coupled Magnetic Beads | HEK293 | | |
| Mouse | LPL-389M | Recombinant Mouse LPL protein | E.coli | His | |
| Mouse | LPL-388M | Recombinant Mouse LPL protein, His & Myc-tagged | E.coli | His/Myc | |
| Mouse | Lpl-3183M | Recombinant Mouse Lpl protein | E.coli | N/A | |
| Rat | LPL-3443R | Recombinant Rat LPL Protein | Mammalian Cell | His | |
| Rat | Lpl-557R | Recombinant Rat Lpl Protein, His-tagged | E.coli | His | |
| Rat | LPL-3099R-B | Recombinant Rat LPL Protein Pre-coupled Magnetic Beads | HEK293 | | |
| Rat | LPL-3099R | Recombinant Rat LPL Protein, His (Fc)-Avi-tagged | HEK293 | His (Fc)-Avi | |
| Chinese hamster | LPL-1389C | Recombinant Chinese hamster LPL protein, His-tagged | E.coli | His | |
| Cynomolgus Monkey | LPL-658C | Recombinant Cynomolgus LPL Protein, His-tagged | Mammalian Cell | His | |
| Cynomolgus Monkey | LPL-404C-B | Recombinant Cynomolgus Monkey LPL Protein Pre-coupled Magnetic Beads | HEK293 | | |
| Cynomolgus Monkey | LPL-404C | Recombinant Cynomolgus Monkey LPL Protein, His (Fc)-Avi-tagged | HEK293 | His (Fc)-Avi | |
| Zebrafish | LPL-8750Z | Recombinant Zebrafish LPL | Mammalian Cell | His | |
| Chicken | LPL-6834C | Recombinant Chicken LPL | Mammalian Cell | His | |
| | Kit-0521 | Lipoprotein Lipase Activity Fluorometric Assay Kit | | N/A | |
Involved Pathway
Protein Function
Interacting Protein
LPL Related Articles
LPL Related Research Area
LPL involved in several pathways and played different roles in them. We selected most pathways LPL participated on our site, such as Glycerolipid metabolism, PPAR signaling pathway, Alzheimers disease, which may be useful for your reference. Also, other proteins which involved in the same pathway with LPL were listed below. Creative BioMart supplied nearly all the proteins listed, you can search them on our site.
| Pathway Name | Pathway Related Protein |
| --- | --- |
| Glycerolipid metabolism | MOGAT3;Cel;PNPLA2;DGAT1A;PNLIPRP1;DAK;ALDH7A1;PPAP2CB;PNLIPRP3 |
| PPAR signaling pathway | FABP7B;MMP1A;PPARA;ACAA1;APOA5;CYP27A1;PLIN1;FABP1;FABP7A |
| Alzheimers disease | RYR3;SNCA;NDUFB11;ITPR2;PSEN1;NDUFA9;NDUFA2;GAPDH;COX8A |
LPL has several biochemical functions, for example, apolipoprotein binding, heparin binding, lipoprotein lipase activity. Some of the functions are cooperated with other proteins, some of the functions could acted by LPL itself. We selected most functions LPL had, and list some proteins which have the same functions with LPL. You can find most of the proteins on our site.
| Function | Related Protein |
| --- | --- |
| apolipoprotein binding | LPL;PCSK9;PLG;SCARB1;VLDLR;LRP6;LPA;CANX;LIPC |
| heparin binding | LXN;CCL8;CTGF;VTN;LTBP2;ADAMTS1;PF4;FGF1;FGF1A |
| lipoprotein lipase activity | AOAH;LPL;LIPG |
| phospholipase activity | PLA2G10;ABHD6;DAGLB;LIPN;LIPH;LIPI;CEL.1;LIPG;Cel |
| protein binding | SECISBP2;AGTR1A;IDE;TAX1BP1;DPEP1;PCBP2;GOLGA8G;KRT6B;METAP2 |
| receptor binding | GLA;PGR;DAO1;ANGPTL2;PCSK1N;CD70;RSPO2;ADM;HSPA1A |
| triglyceride binding | LPL;CETP |
| triglyceride lipase activity | PNLIPRP1;PNLIPRP2;LIPC;LIPF;CES1;CES3;CEL.1;Cel;PNLIPRP3 |
LPL has direct interactions with proteins and molecules. Those interactions were detected by several methods such as yeast two hybrid, co-IP, pull-down and so on. We selected proteins and molecules interacted with LPL here. Most of them are supplied by our site. Hope this information will be useful for your research of LPL.
APOA5; SORT1; GPIHBP1; CCND1; PTPN4; RPL18A; COPS6; ASCC2; UBE2Z; CEP126; LUC7L2; PLK1
Beigneux, AP; Fong, LG; et al. GPIHBP1 Missense Mutations Often Cause Multimerization of GPIHBP1 and Thereby Prevent Lipoprotein Lipase Binding. CIRCULATION RESEARCH 116:624-U152(2015).
Toth-Liptak, J; Piukovics, K; et al. A Comprehensive Immunophenotypic Marker Analysis of Hairy Cell Leukemia in Paraffin-Embedded Bone Marrow Trephine Biopsies-A Tissue Microarray Study. PATHOLOGY & ONCOLOGY RESEARCH 21:203-211(2015).
Q&As (0)
Ask a question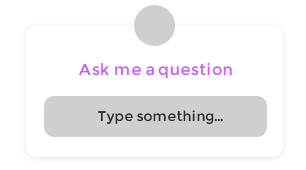 Customer Reviews (0)
Write a review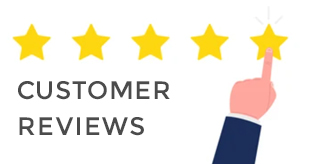 Ask a Question for All LPL Products
Required fields are marked with *
My Review for All LPL Products
Required fields are marked with *