PRDX6
Official Full Name

peroxiredoxin 6

Background

The protein encoded by this gene is a member of the thiol-specific antioxidant protein family. This protein is a bifunctional enzyme with two distinct active sites. It is involved in redox regulation of the cell; it can reduce H(2)O(2) and short chain organic, fatty acid, and phospholipid hydroperoxides. It may play a role in the regulation of phospholipid turnover as well as in protection against oxidative injury. [provided by RefSeq, Jul 2008]

Synonyms

PRDX6; peroxiredoxin 6; PRX; p29; AOP2; 1-Cys; NSGPx; aiPLA2; HEL-S-128m; peroxiredoxin-6; 1-Cys PRX; 24 kDa protein; 1-Cys peroxiredoxin; antioxidant protein 2; liver 2D page spot 40; red blood cells page spot 12; non-selenium glutathione peroxidase; acidic calcium-independent phospholipase A2; epididymis secretory sperm binding protein Li 128m;
| Species | Cat.# | Product name | Source (Host) | Tag | Price |
| --- | --- | --- | --- | --- | --- |
| Human | PRDX6-1153H | Recombinant Human PRDX6, His tagged | E.coli | His | |
| Human | PRDX6-188H | Recombinant Human Peroxiredoxin 6, His-tagged | E.coli | His | |
| Human | PRDX6-27600TH | Recombinant Human PRDX6, His-tagged | E.coli | His | |
| Human | PRDX6-2877HCL | Recombinant Human PRDX6 293 Cell Lysate | HEK293 | N/A | |
| Human | PRDX6-1760H | Recombinant Human PRDX6 Protein, His (Fc)-Avi-tagged | HEK293 | His (Fc)-Avi | |
| Human | PRDX6-1760H-B | Recombinant Human PRDX6 Protein Pre-coupled Magnetic Beads | HEK293 | | |
| Human | PRDX6-6622H | Recombinant Human PRDX6 Protein, Myc/DDK-tagged, C13 and N15-labeled | HEK293T | Myc/DDK | |
| Human | PRDX6-1214H | Recombinant Human PRDX6 protein, GST-tagged | E.coli | GST | |
| Human | PRDX6-647HFL | Recombinant Full Length Human PRDX6 Protein, C-Flag-tagged | Mammalian cells | Flag | |
| Mouse | PRDX6-13327M | Recombinant Mouse PRDX6 Protein | Mammalian Cell | His | |
| Mouse | Prdx6-32M | Recombinant Mouse Prdx6 protein, His/T7-tagged | E.coli | His/T7 | |
| Mouse | Prdx6-1979M | Recombinant Mouse Prdx6 Protein, His-tagged | E.coli | N-His | |
| Mouse | PRDX6-7074M | Recombinant Mouse PRDX6 Protein, His (Fc)-Avi-tagged | HEK293 | His (Fc)-Avi | |
| Mouse | Prdx6-612M | Recombinant Mouse Prdx6 Protein, MYC/DDK-tagged | HEK293T | MYC/DDK | |
| Mouse | PRDX6-7074M-B | Recombinant Mouse PRDX6 Protein Pre-coupled Magnetic Beads | HEK293 | | |
| Rat | PRDX6-4662R | Recombinant Rat PRDX6 Protein | Mammalian Cell | His | |
| Rat | PRDX6-4321R | Recombinant Rat PRDX6 Protein, His (Fc)-Avi-tagged | HEK293 | His (Fc)-Avi | |
| Rat | Prdx6-331R | Recombinant Rat Prdx6 Protein, His/GST-tagged | E.coli | His/GST | |
| Rat | PRDX6-4321R-B | Recombinant Rat PRDX6 Protein Pre-coupled Magnetic Beads | HEK293 | | |
| Rat | Prdx6-330R | Recombinant Rat Prdx6 Protein, His-tagged | E.coli | His | |
| Bovine | PRDX6-328B | Recombinant Bovine PRDX6 Protein, His-tagged | E.coli | His | |
| Rhesus Macaque | PRDX6-3593R | Recombinant Rhesus monkey PRDX6 Protein, His-tagged | Mammalian Cell | His | |
| Rhesus Macaque | PRDX6-3411R | Recombinant Rhesus Macaque PRDX6 Protein, His (Fc)-Avi-tagged | HEK293 | His (Fc)-Avi | |
| Rhesus Macaque | PRDX6-3411R-B | Recombinant Rhesus Macaque PRDX6 Protein Pre-coupled Magnetic Beads | HEK293 | | |
| Zebrafish | PRDX6-11061Z | Recombinant Zebrafish PRDX6 | Mammalian Cell | His | |
| Chicken | PRDX6-3382C | Recombinant Chicken PRDX6 | Mammalian Cell | His | |
Involved Pathway
Protein Function
Interacting Protein
PRDX6 Related Articles
PRDX6 Related Research Area
PRDX6 involved in several pathways and played different roles in them. We selected most pathways PRDX6 participated on our site, such as Metabolic pathways, which may be useful for your reference. Also, other proteins which involved in the same pathway with PRDX6 were listed below. Creative BioMart supplied nearly all the proteins listed, you can search them on our site.
| Pathway Name | Pathway Related Protein |
| --- | --- |
| Metabolic pathways | UAP1L1;PTGES2;NADSYN1;HK2;UQCR11;GUK1;THTPA;LPCAT2;FUT6 |
PRDX6 has several biochemical functions, for example, antioxidant activity, glutathione peroxidase activity, peroxiredoxin activity. Some of the functions are cooperated with other proteins, some of the functions could acted by PRDX6 itself. We selected most functions PRDX6 had, and list some proteins which have the same functions with PRDX6. You can find most of the proteins on our site.
| Function | Related Protein |
| --- | --- |
| antioxidant activity | PRDX2;UBIAD1;FAM213AA;FABP1;APOA4;KDM3B;MT3;APOM;PRDX5 |
| glutathione peroxidase activity | GSTT1;CLIC2;GPX1B;GPX1;GPX4A;MGST2;GPX2;GPX4B;GPX8 |
| peroxiredoxin activity | PRDX6;PARK7;PRDX5 |
| phospholipase A2 activity | PLA2G16;PLA2G4D;PLB1;PLA2G12B;LCAT;PLA2G4A;PRDX6;ABHD3;PLA2G10 |
| protein binding | ERP44;ELF2;PARD3;ZNF821;KBTBD7;E2F2;NKAP;SETMAR;MR1 |
| ubiquitin protein ligase binding | TSG101;SUMO2;TP53;CUL2;MAGEC2;CDC34;DNAJA1;HERC2;SMAD6 |
PRDX6 has direct interactions with proteins and molecules. Those interactions were detected by several methods such as yeast two hybrid, co-IP, pull-down and so on. We selected proteins and molecules interacted with PRDX6 here. Most of them are supplied by our site. Hope this information will be useful for your research of PRDX6.
TERF1; YWHAE; 1,2-di-o-palmitoyl-sn-glycero-3-phosphocholine; Ncf2; GSTP1; PCNA; ORM2; NR4A1; p29991-pro_0000308465; GPX4; q81xc3_bacan; q8d1c8_yerpe; TERF2IP
Ding, V; Chin, A; et al. Generation of novel monoclonal antibodies for the enrichment and characterization of human corneal endothelial cells (hCENC) necessary for the treatment of corneal endothelial blindness. MABS 6:1439-1452(2014).
Akada, J; Kamei, S; et al. A new type of protein chip to detect hepatocellular carcinoma-related autoimmune antibodies in the sera of hepatitis C virus-positive patients. PROTEOME SCIENCE 11:-(2013).
Q&As (0)
Ask a question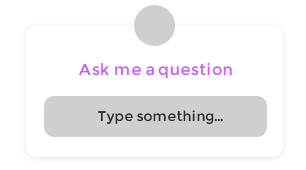 Customer Reviews (0)
Write a review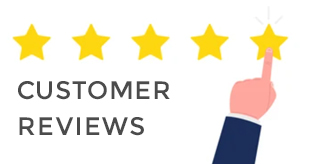 Ask a Question for All PRDX6 Products
Required fields are marked with *
My Review for All PRDX6 Products
Required fields are marked with *