WDR83
Official Full Name

WD repeat domain 83

Background

This gene encodes a member of the WD-40 protein family. The protein is proposed to function as a molecular scaffold for various multimeric protein complexes. The protein associates with several components of the extracellular signal-regulated kinase (ERK) pathway, and promotes ERK activity in response to serum or other signals. The protein also interacts with egl nine homolog 3 (EGLN3, also known as PHD3) and regulates expression of hypoxia-inducible factor 1, and has been purified as part of the spliceosome. Alternative splicing results in multiple transcript variants.

Synonyms

MORG1; MGC4238; WD repeat domain-containing protein 83; MAPK organizer 1; mitogen-activated protein kinase organizer 1; WDR83; WD repeat domain 83;
| Species | Cat.# | Product name | Source (Host) | Tag | Price |
| --- | --- | --- | --- | --- | --- |
| Human | WDR83-331HCL | Recombinant Human WDR83 293 Cell Lysate | HEK293 | N/A | |
| Human | WDR83-2354H | Recombinant Human WDR83 Protein, His (Fc)-Avi-tagged | HEK293 | His (Fc)-Avi | |
| Human | WDR83-2354H-B | Recombinant Human WDR83 Protein Pre-coupled Magnetic Beads | HEK293 | | |
| Human | WDR83-5286H | Recombinant Human WDR83 Protein, GST-tagged | Wheat Germ | GST | |
| Human | WDR83-5983H | Recombinant Human WDR83 Protein, Myc/DDK-tagged, C13 and N15-labeled | HEK293T | Myc/DDK | |
| Human | WDR83-1629HFL | Recombinant Full Length Human WDR83 Protein, C-Flag-tagged | Mammalian cells | Flag | |
| Mouse | WDR83-18508M | Recombinant Mouse WDR83 Protein | Mammalian Cell | His | |
| Mouse | WDR83-10154M | Recombinant Mouse WDR83 Protein, His (Fc)-Avi-tagged | HEK293 | His (Fc)-Avi | |
| Mouse | Wdr83-6988M | Recombinant Mouse Wdr83 Protein, Myc/DDK-tagged | HEK293T | Myc/DDK | |
| Mouse | WDR83-10154M-B | Recombinant Mouse WDR83 Protein Pre-coupled Magnetic Beads | HEK293 | | |
| Rat | WDR83-6579R | Recombinant Rat WDR83 Protein | Mammalian Cell | His | |
| Rat | WDR83-6235R-B | Recombinant Rat WDR83 Protein Pre-coupled Magnetic Beads | HEK293 | | |
| Rat | WDR83-6235R | Recombinant Rat WDR83 Protein, His (Fc)-Avi-tagged | HEK293 | His (Fc)-Avi | |
| Rhesus Macaque | WDR83-5207R | Recombinant Rhesus monkey WDR83 Protein, His-tagged | Mammalian Cell | His | |
| Rhesus Macaque | WDR83-5020R-B | Recombinant Rhesus Macaque WDR83 Protein Pre-coupled Magnetic Beads | HEK293 | | |
| Rhesus Macaque | WDR83-5020R | Recombinant Rhesus Macaque WDR83 Protein, His (Fc)-Avi-tagged | HEK293 | His (Fc)-Avi | |
| Zebrafish | WDR83-563Z | Recombinant Zebrafish WDR83 | Mammalian Cell | His | |
Involved Pathway
Protein Function
Interacting Protein
WDR83 Related Articles
WDR83 involved in several pathways and played different roles in them. We selected most pathways WDR83 participated on our site, such as ARMS-mediated activation, Axon guidance, Cytokine Signaling in Immune system, which may be useful for your reference. Also, other proteins which involved in the same pathway with WDR83 were listed below. Creative BioMart supplied nearly all the proteins listed, you can search them on our site.
| Pathway Name | Pathway Related Protein |
| --- | --- |
| ARMS-mediated activation | FGF18B;MARK3;PEA15A;FGF8B;DUSP4;KBTBD7;PEA15;RASGRP4;PSME3 |
| Axon guidance | PLXNC1;MYL9;SEMA3G;CNKSR1;MAPK3;GSK3B;SEMA4D;LIMK1;DPYSL2 |
| Cytokine Signaling in Immune system | UBE2V1;SPTBN2;CASPBL;XAF1;PEA15A;EIF4G2;ARIH1;TRIM62;TNFRSF13C |
| DAP12 interactions | AGO1;PEA15A;SPRED3;KBTBD7;FGF20A;PEA15;SPTB;SPTBN1;DUSP5 |
| DAP12 signaling | FRS2A;FGFR1B;PHB;SPRED3;FRS2B;JAK3;PEBP1;LAMTOR2;IL17RD |
| Developmental Biology | SPRED1;DAB2IPB;NR2F2;SALL4;CSNK2A2;CDK8;FGF20A;SPTBN2;DPYSL3 |
| Downstream signal transduction | AGO2;RASGEF1A;DAB2IPB;FGF8B;PAQR3A;SPTA1;PEA15;DUSP10;PEBP1 |
| Downstream signaling of activated FGFR1 | IL17RD;DAB2IPB;PHB;SPNA1;PEA15;MARK3;KBTBD7;DUSP9;PTPRA |
WDR83 has several biochemical functions, for example, protein binding. Some of the functions are cooperated with other proteins, some of the functions could acted by WDR83 itself. We selected most functions WDR83 had, and list some proteins which have the same functions with WDR83. You can find most of the proteins on our site.
| Function | Related Protein |
| --- | --- |
| protein binding | MIS18A;VENTX;RNF165;EPO;ELAVL1;DNAJC5B;SPPL2B;AURKB;ADAM12 |
WDR83 has direct interactions with proteins and molecules. Those interactions were detected by several methods such as yeast two hybrid, co-IP, pull-down and so on. We selected proteins and molecules interacted with WDR83 here. Most of them are supplied by our site. Hope this information will be useful for your research of WDR83.
KEAP1; SNRPC; SF3B4; PRPF8; UBL5; PPIL1; AQR; KDM1A; BAG2; HSPB1; CRK; CRK; HNRNPH2
Ono, K; Hayashi, H; et al. Uterine superficial serous carcinomas and extensive serous endometrial intraepithelial carcinomas: clinicopathological analysis of 6 patients. INTERNATIONAL JOURNAL OF CLINICAL AND EXPERIMENTAL PATHOLOGY 7:7979-7988(2014).
Zambonelli, P; Davoli, R; et al. SNPs detection in DHPS-WDR83 overlapping genes mapping on porcine chromosome 2 in a QTL region for meat pH. BMC GENETICS 14:-(2013).
Q&As (0)
Ask a question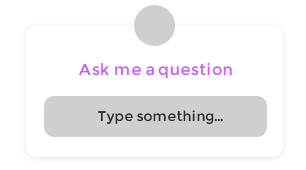 Customer Reviews (0)
Write a review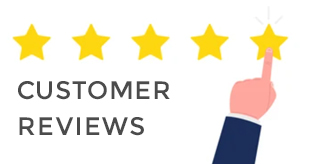 Ask a Question for All WDR83 Products
Required fields are marked with *
My Review for All WDR83 Products
Required fields are marked with *