The decoy receptor is defined as its high affinity to a particular ligand. Decoy receptors recognize certain inflammatory cells with high affinity and specificity, but are structurally incapable of signal transduction or exhibit agonists to signal transduction receptors. Thus, they act as molecular "traps" for agonists and signal receptors. IL 1RII is the first proven pure decoy receptor and it was later confirmed that the decoy receptor belongs to the TNF receptor and belongs to the IL 1R family. In addition, resting non-signal receptors may also have a "bait" effect on chemokines. Thus, the role of the decoy receptor is to modulate pro-inflammatory cytokines and chemokines.
Decoy Receptor Proteins
1. Interleukin 1 receptor type II
The type II interleukin 1 receptor (IL-1R2), also known as CD121b (differentiated group 121b), is an interleukin receptor. IL1R2 also represents its human gene. The protein encoded by this gene is a decoy receptor for certain cytokines belonging to the interleukin 1 receptor family. This protein binds to interleukin-1 alpha (IL1A), interleukin-1 beta (IL1B) and interleukin 1 receptor antagonist (IL1Ra), preventing their binding to conventional receptors, thereby inhibiting their signaling. The IL-1R2 protein also non-productively interacts with the second component IL-1RAcP of the signaling IL-1 receptor, and the complex of IL-1R2 and IL-1RAcP extracellular domain with interleukin 1β has been X resolved. Ray crystallography. Interleukin 4 (IL4) has been reported to antagonize the activity of interleukin 1 by inducing expression and release of this cytokine. This gene and three other genes form a cytokine receptor gene cluster on chromosome 2q12. Two alternatively spliced transcript variants encoding the same protein have been reported.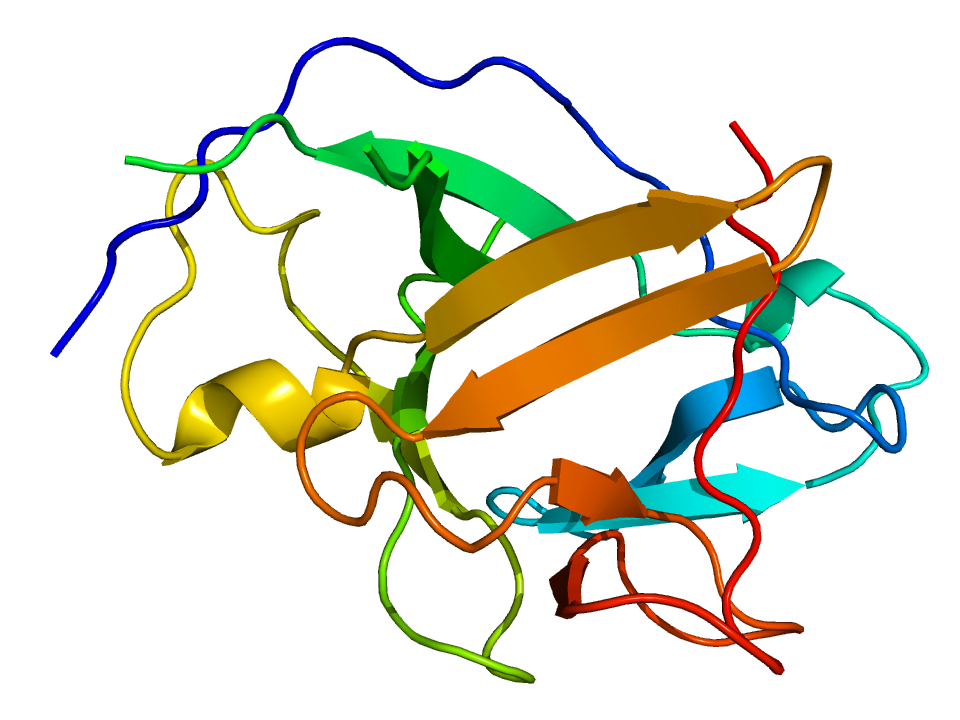 Figure 1. Structure of the interleukin 1 protein.
2. Decoy receptor 3 (DcR3)
Decoy receptor 3, also known as Fas, is a protein encoded by the FAS gene in humans. Fas was first identified using a monoclonal antibody produced by immunizing mice with the FS-7 cell line. Therefore, the Fas name is derived from a surface antigen associated with FS-7. Fas receptors are cell death receptors that cause programmed cell death (apoptosis). It is one of two apoptotic pathways and the other is the mitochondrial pathway. FasR is located on human chromosome 10, on mouse chromosome 19. Similar sequences (orthologs) associated with evolution have been found in most mammals.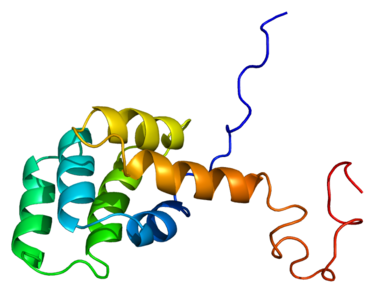 Figure 2. Structure of the FAS protein.
3. VEGFR-1
VEGFR-1 is a kinase-deficient receptor tyrosine kinase that negatively regulates angiogenesis by acting as a decoy receptor. The bait characteristics of VEGFR-1 are required for normal development and angiogenesis. VEGFR-1 inhibits the activity of VEGFR-2 by isolating VEGF, thereby preventing VEGFR-2 from binding to VEGF.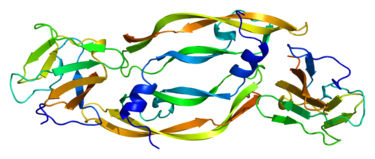 Figure 3. Structure of the VEGF protein.
Application field
ACE-031
ACE-031 is an engineered decoy receptor for the treatment of children with Duchenne muscular dystrophy (DMD). The ACE-031 receptor circulates outside the muscle fibers. Since the receptor binds to myostatin, the amount of myostatin that can bind to the membrane natural receptor (ActRIIB) is reduced, thereby preventing myostatin from transmitting a muscle growth restriction signal.
References:
1. McMahan, CJ.; et al. A novel IL-1 receptor, cloned from B cells by mammalian expression, is expressed in many cell types". The EMBO Journal. 1991,10 (10): 2821–2832.
2. Re, F.; et al. he type II "receptor" as a decoy target for interleukin 1 in polymorphonuclear leukocytes: characterization of induction by dexamethasone and ligand binding properties of the released decoy receptor. The Journal of Experimental Medicine. 1994,179 (2): 739–743.