ATP2A2
Official Full Name

ATPase, Ca++ transporting, cardiac muscle, slow twitch 2

Synonyms

Serca2; SercaII;
| Species | Cat.# | Product name | Source (Host) | Tag | Protein Length | Price |
| --- | --- | --- | --- | --- | --- | --- |
| Chicken | ATP2A2-4692C | Recombinant Chicken ATP2A2 | Mammalian Cell | His | | |
| Chicken | ATP2A2-4693C | Recombinant Chicken ATP2A2 | Mammalian Cell | His | | |
| Human | ATP2A2-2585H | Recombinant Human ATP2A2, His-tagged | E.coli | His | | |
| Human | ATP2A2-8609HCL | Recombinant Human ATP2A2 293 Cell Lysate | HEK293 | N/A | | |
| Human | ATP2A2-970H | Recombinant Human ATP2A2 protein, GST-tagged | Wheat Germ | GST | | |
| Human | ATP2A2-463H | Recombinant Human ATP2A2 Protein, His/GST-tagged | E.coli | His/GST | | |
| Human | ATP2A2-266H | Recombinant Human ATP2A2 Protein, His-tagged | E.coli | N-His | | |
| Human | ATP2A2-2684H | Recombinant Human ATP2A2 protein, His-tagged | E.coli | His | | |
| Human | ATP2A2-1268H | Recombinant Human ATP2A2 Protein (M1-S1042 end), Strep II/His tagged | Mammalian cell | Strep II/His | | |
| Human | ATP2A2-2565H | Recombinant Human ATP2A2 protein, His-tagged | E.coli | His | | |
| Human | ATP2A2-0288H | Recombinant Human ATP2A2 Protein (Ile315-Met756), N-His-tagged | E.coli | N-His | | |
| Human | ATP2A2-14H | Recombinant Human ATP2A2-eGFP Protein (M1-S1042 end), N-10×His/Strep II-tagged | Mammalian cell | N-10×His/Strep II | | |
| Human | ATP2A2-0287H | Recombinant Human ATP2A2 Protein (Ile315-Met756), His-tagged | E.coli | His | | |
| Mouse | ATP2A2-855M | Recombinant Mouse ATP2A2 Protein, His (Fc)-Avi-tagged | HEK293 | His (Fc)-Avi | | |
| Mouse | ATP2A2-2121M | Recombinant Mouse ATP2A2 Protein | Mammalian Cell | His | | |
| Mouse | ATP2A2-855M-B | Recombinant Mouse ATP2A2 Protein Pre-coupled Magnetic Beads | HEK293 | | | |
| Rat | ATP2A2-859R | Recombinant Rat ATP2A2 Protein | Mammalian Cell | His | | |
| Rat | ATP2A2-515R-B | Recombinant Rat ATP2A2 Protein Pre-coupled Magnetic Beads | HEK293 | | | |
| Rat | ATP2A2-515R | Recombinant Rat ATP2A2 Protein, His (Fc)-Avi-tagged | HEK293 | His (Fc)-Avi | | |
Involved Pathway
Protein Function
Interacting Protein
ATP2A2 Related Articles
ATP2A2 involved in several pathways and played different roles in them. We selected most pathways ATP2A2 participated on our site, such as Calcium signaling pathway, cGMP-PKG signaling pathway, cAMP signaling pathway, which may be useful for your reference. Also, other proteins which involved in the same pathway with ATP2A2 were listed below. Creative BioMart supplied nearly all the proteins listed, you can search them on our site.
| Pathway Name | Pathway Related Protein |
| --- | --- |
| Calcium signaling pathway | ERBB4A;ORAI1;CALM3;PHKA1;PPIF;AGTR1;CACNA1G;RYR1;PTGER1C |
| cGMP-PKG signaling pathway | PRKG1;PIK3CA;MAP2K1;ATP1A1;KCNJ8;ATP1B3;PIK3CB;KCNMB4;NFATC1 |
| cAMP signaling pathway | CNGA1;TNNI3;OXTR;SUCNR1;GLI3;BDNF;MAP2K1;FFAR2;HCN4 |
| Cardiac muscle contraction | ATP1B1;CACNB3;ATP1B1A;COX5B2;ACTC1B;TPM4B;UQCRC2B;ATP1A3B;COX5A |
| Adrenergic signaling in cardiomyocytes | PPP1CB;RYR2;GNAIA;PLCB2;ATP1A1A.1;VMHCL;ATF4;PPP2R1B;GNAS |
| Thyroid hormone signaling pathway | ATP1B2;DIO1;ATP1B3;PIK3R2;MAPK3;SLC16A10;ATP1B1;PIK3CA;ATP1B4 |
| Pancreatic secretion | PLA2G12B;RAC1;Car2;PLA2G3;PLA2G12A;CPA2;PLA2G5;CTRL;AMY2A4 |
| Alzheimers disease | LRP1;BACE2;CALML3;CASP9;APOE;NDUFA5;CALM4;PPP3CC;ATP5J |
| Hypertrophic cardiomyopathy (HCM) | TNF;ITGB5;CACNG6;TPM3;PRKAB2;ACTB;ITGA8;ITGB1;PRKAG2 |
| Arrhythmogenic right ventricular cardiomyopathy (ARVC) | ATP2A2;ITGA9;SGCB;LAMA2;CACNG3;ITGB1;CACNG8;DMD;DES |
| Dilated cardiomyopathy | CACNB4;MYH7;ACTG1;PLN;ACTC1;ITGA4;ITGA2;ITGA8;CACNG1 |
ATP2A2 has several biochemical functions, for example, ATP binding, S100 protein binding, calcium ion binding. Some of the functions are cooperated with other proteins, some of the functions could acted by ATP2A2 itself. We selected most functions ATP2A2 had, and list some proteins which have the same functions with ATP2A2. You can find most of the proteins on our site.
| Function | Related Protein |
| --- | --- |
| ATP binding | PLK2B;EPHA2;ABCC8;GKUP;YTHDC2;PMELA;PIF1;WRN;NUBP1 |
| S100 protein binding | ANXA2;DDX1;S100A11;AHNAK;S100A1;AGER;KCNK3;S100A6;S100B |
| calcium ion binding | PKD2L2;PVALB5;NOTCH4;APCS;RPH3AL;C1rb;THBS3;ACTN3B;PLCG1 |
| calcium-transporting ATPase activity | ATP2B1;ATP2A3;ATP2C1;ATP2A1L;ATP2A1;ATP2A2;ATP2B4;ATP2A2B;ATP2B1B |
| calcium-transporting ATPase activity involved in regulation of cardiac muscle cell membrane potential | |
| enzyme binding | SCN5A;HIST1H2AG;ECM1;CD4;TSPAN10;PIAS1;SNRPD3;PUS7;TOP2A |
| lutropin-choriogonadotropic hormone receptor binding | |
| protein C-terminus binding | TRIM3;DST;CTBP1;SNTG1;MYO1C;AXIN1;TAF13;MPDZ;HSPG2 |
| protein binding | OSTC;PLK4;HDC;SPAST;TBX1;EMD;LDOC1;STX1A;UHRF1 |
ATP2A2 has direct interactions with proteins and molecules. Those interactions were detected by several methods such as yeast two hybrid, co-IP, pull-down and so on. We selected proteins and molecules interacted with ATP2A2 here. Most of them are supplied by our site. Hope this information will be useful for your research of ATP2A2.
MYC; OPRD1; EGFR; CANX; ILK; env; PTP4A3; TNF; TNFRSF1A; TNFRSF1B; TRADD; PPP5C; TRAF6
Powell, H; Affolter, VK; et al. Combined decongestive therapy including equine manual lymph drainage to assist management of chronic progressive lymphoedema in draught horses. EQUINE VETERINARY EDUCATION 24:81-89(2012).
Dally, S; Corvazier, E; et al. Multiple and diverse coexpression, location, and regulation of additional SERCA2 and SERCA3 isoforms in nonfailing and failing human heart. JOURNAL OF MOLECULAR AND CELLULAR CARDIOLOGY 48:633-644(2010).
Q&As (0)
Ask a question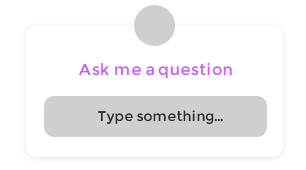 Customer Reviews (0)
Write a review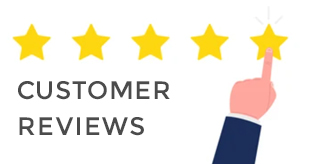 Ask a Question for All ATP2A2 Products
Required fields are marked with *
My Review for All ATP2A2 Products
Required fields are marked with *