Recombinant Human ATP2A2 Protein, His-tagged
| | |
| --- | --- |
| Cat.No. : | ATP2A2-266H |
| Product Overview : | Recombinant Human ATP2A2 Protein (Ile315-Met756) with N-His tag was expressed in E. coli. |
Specification
Gene Information
Related Products
Description :
This gene encodes one of the SERCA Ca(2+)-ATPases, which are intracellular pumps located in the sarcoplasmic or endoplasmic reticula of the skeletal muscle. This enzyme catalyzes the hydrolysis of ATP coupled with the translocation of calcium from the cytosol into the sarcoplasmic reticulum lumen, and is involved in regulation of the contraction/relaxation cycle. Mutations in this gene cause Darier-White disease, also known as keratosis follicularis, an autosomal dominant skin disorder characterized by loss of adhesion between epidermal cells and abnormal keratinization. Other types of mutations in this gene have been associated with various forms of muscular dystrophies. Alternative splicing results in multiple transcript variants encoding different isoforms.
Source :
E. coli
Species :
Human
Tag :
N-His
Form :
Freeze-dried powder
Molecular Mass :
Predicted Molecular Mass: 51.9 kDa
Accurate Molecular Mass: 56 kDa
Protein length :
Ile315-Met756
Purity :
> 90%
Applications :
Positive Control; Immunogen; SDS-PAGE; WB.
Stability :
The thermal stability is described by the loss rate. The loss rate was determined by accelerated thermal degradation test, that is, incubate the protein at 37 centigrade for 48h, and no obvious degradation and precipitation were observed. The loss rate is less than 5% within the expiration date under appropriate storage condition.
Storage :
Avoid repeated freeze/thaw cycles. Store at 2-8 centigrade for one month. Aliquot and store at -80 centigrade for 12 months.
Storage Buffer :
PBS, pH7.4, containing 0.01% SKL, 1 mM DTT, 5% Trehalose and Proclin300.
Reconstitution :
Reconstitute in sterile water to a concentration of 0.1-1.0 mg/mL. Do not vortex.
Products Types
Related Gene
For Research Use Only. Not intended for any clinical use. No products from Creative BioMart may be resold, modified for resale or used to manufacture commercial products without prior written approval from Creative BioMart.
Q&As (0)
Ask a question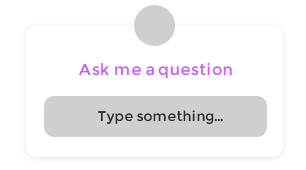 Customer Reviews (0)
Write a review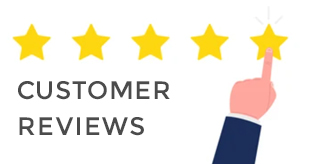 Ask a Question for All ATP2A2 Products
Required fields are marked with *
My Review for All ATP2A2 Products
Required fields are marked with *