ATP7A
Official Full Name

ATPase, Cu++ transporting, alpha polypeptide

Background

This gene encodes a transmembrane protein that functions in copper transport across membranes. This protein is localized to the trans-Golgi network, where it is predicted to supply copper to copper-dependent enzymes in the secretory pathway. It relocalizes to the plasma membrane under conditions of elevated extracellular copper, and functions in the efflux of copper from cells. Mutations in this gene are associated with Menkes disease, X-linked cutis laxa, and occipital horn syndrome.

Synonyms

ATP7A; ATPase, Cu++ transporting, alpha polypeptide; Menkes syndrome , MNK; copper-transporting ATPase 1; copper pump 1; Cu++-transporting P-type ATPase; Menkes disease-associated protein; MK; MNK; DSMAX; SMAX3; FLJ17790;
| Species | Cat.# | Product name | Source (Host) | Tag | Protein Length | Price |
| --- | --- | --- | --- | --- | --- | --- |
| Human | ATP7A-27417TH | Recombinant Human ATP7A | Wheat Germ | N/A | | |
| Human | ATP7A-459H | Recombinant Human ATPase, Cu++ Transporting, Alpha Polypeptide | E.coli | N/A | | |
| Human | ATP7A-455H | Recombinant Human ATP7A, Domain 2 | E.coli | N/A | | |
| Human | ATP7A-458H | Recombinant Human ATP7A, Domain 5 | E.coli | N/A | | |
| Human | ATP7A-273H | Recombinant Human ATP7A Protein, His-tagged | E.coli | N-His | | |
| Human | ATP7A-460H | Recombinant Human ATPase, Cu++ Transporting, Alpha Polypeptide, His-tagged | E.coli | His | | |
| Human | ATP7A-454H | Recombinant Human Menkes Protein, Domain 1 | E.coli | N/A | | |
| Human | ATP7A-456H | Recombinant Human Menkes Protein, Domain 3 | E.coli | N/A | | |
| Human | ATP7A-1013H | Recombinant Human ATP7A protein, GST-tagged | Wheat Germ | GST | | |
| Mouse | Atp7a-274M | Recombinant Mouse Atp7a Protein, His-tagged | E.coli | N-His | | |
| Rat | ATP7A-551R | Recombinant Rat ATP7A Protein, His (Fc)-Avi-tagged | HEK293 | His (Fc)-Avi | | |
| Rat | ATP7A-551R-B | Recombinant Rat ATP7A Protein Pre-coupled Magnetic Beads | HEK293 | | | |
| Rat | ATP7A-895R | Recombinant Rat ATP7A Protein | Mammalian Cell | His | | |
| Zebrafish | ATP7A-3828Z | Recombinant Zebrafish ATP7A | Mammalian Cell | His | | |
Involved Pathway
Protein Function
Interacting Protein
ATP7A Related Articles
ATP7A involved in several pathways and played different roles in them. We selected most pathways ATP7A participated on our site, such as Mineral absorption, which may be useful for your reference. Also, other proteins which involved in the same pathway with ATP7A were listed below. Creative BioMart supplied nearly all the proteins listed, you can search them on our site.
| Pathway Name | Pathway Related Protein |
| --- | --- |
| Mineral absorption | HMOX1;ATP1B1;SLC26A3;MT1H;SLC9A3;SLC31A1;FTL;TRPM6;SLC11A1 |
ATP7A has several biochemical functions, for example, ATP binding, copper ion binding, copper ion transmembrane transporter activity. Some of the functions are cooperated with other proteins, some of the functions could acted by ATP7A itself. We selected most functions ATP7A had, and list some proteins which have the same functions with ATP7A. You can find most of the proteins on our site.
| Function | Related Protein |
| --- | --- |
| ATP binding | HSPA1B;PRKAG2;TLK1A;MAP3K15;ATP2C1;CDK6;MCM2;CAMKVB;MAPKAPK2A |
| copper ion binding | F5;LOXL3B;APOA4;SCO2;COX11;P2RX2;METTL17;ANG;ATOX1 |
| copper ion transmembrane transporter activity | ATOX1;SLC31A2;MMGT2;SLC31A1;SLC11A2;ATP7A |
| copper-dependent protein binding | ATOX1;FKBP4;ATP7A |
| copper-exporting ATPase activity | ATP7B;ATP7A |
| protein binding | ASMTL;NCF1;MS4A3;GNAI1;MCM7;CCDC42;HMOX1;WDFY3;SOX13 |
| superoxide dismutase copper chaperone activity | ATP7A;PARK7;CCS |
ATP7A has direct interactions with proteins and molecules. Those interactions were detected by several methods such as yeast two hybrid, co-IP, pull-down and so on. We selected proteins and molecules interacted with ATP7A here. Most of them are supplied by our site. Hope this information will be useful for your research of ATP7A.
PDZD11
Yi, L; Kaler, S; et al. ATP7A trafficking and mechanisms underlying the distal motor neuropathy induced by mutations in ATP7A. HUMAN DISORDERS OF COPPER METABOLISM I 1314:49-54(2014).
Palm-Espling, ME; Lundin, C; et al. Interaction between the Anticancer Drug Cisplatin and the Copper Chaperone Atox1 in Human Melanoma Cells. PROTEIN AND PEPTIDE LETTERS 21:63-68(2014).
Q&As (0)
Ask a question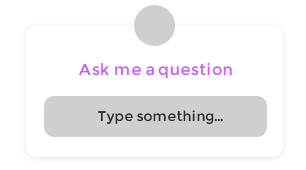 Customer Reviews (0)
Write a review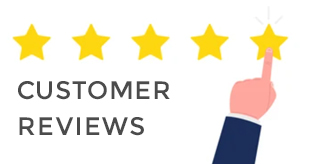 Ask a Question for All ATP7A Products
Required fields are marked with *
My Review for All ATP7A Products
Required fields are marked with *