Recombinant Mouse Atp7a Protein, His-tagged
| | |
| --- | --- |
| Cat.No. : | Atp7a-274M |
| Product Overview : | Recombinant Mouse Atp7a Protein (Ser9-Leu444) with N-His tag was expressed in E. coli. |
Specification
Gene Information
Related Products
Description :
Enables P-type divalent copper transporter activity and superoxide dismutase copper chaperone activity. Acts upstream of or within several processes, including animal organ development; cellular biogenic amine metabolic process; and copper ion transport. Located in several cellular components, including cytoplasmic vesicle membrane; neuronal cell body; and trans-Golgi network membrane. Is expressed in several structures, including genitourinary system; gut mucosa; liver; spleen; and thoracic ganglion. Used to study Menkes disease; X-linked distal spinal muscular atrophy 3; aortic aneurysm; and osteoarthritis. Human ortholog(s) of this gene implicated in Menkes disease; X-linked distal spinal muscular atrophy 3; cutis laxa; and occipital horn syndrome. Orthologous to human ATP7A (ATPase copper transporting alpha).
Source :
E. coli
Species :
Mouse
Tag :
N-His
Form :
Freeze-dried powder
Molecular Mass :
Predicted Molecular Mass: 50.7 kDa
Accurate Molecular Mass: 51 kDa
Protein length :
Ser9-Leu444
Purity :
> 90%
Applications :
Positive Control; Immunogen; SDS-PAGE; WB.
Stability :
The thermal stability is described by the loss rate. The loss rate was determined by accelerated thermal degradation test, that is, incubate the protein at 37 centigrade for 48h, and no obvious degradation and precipitation were observed. The loss rate is less than 5% within the expiration date under appropriate storage condition.
Storage :
Avoid repeated freeze/thaw cycles. Store at 2-8 centigrade for one month. Aliquot and store at -80 centigrade for 12 months.
Storage Buffer :
PBS, pH7.4, containing 0.01% SKL, 1 mM DTT, 5% Trehalose and Proclin300.
Reconstitution :
Reconstitute in sterile water to a concentration of 0.1-1.0 mg/mL. Do not vortex.
Products Types
Related Gene
For Research Use Only. Not intended for any clinical use. No products from Creative BioMart may be resold, modified for resale or used to manufacture commercial products without prior written approval from Creative BioMart.
Q&As (0)
Ask a question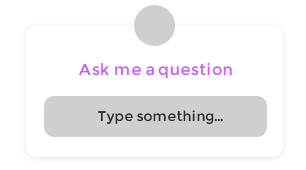 Customer Reviews (0)
Write a review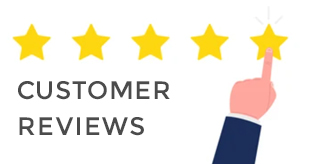 Ask a Question for All Atp7a Products
Required fields are marked with *
My Review for All Atp7a Products
Required fields are marked with *