CD2AP
Official Full Name

CD2-associated protein

Background

This gene encodes a scaffolding molecule that regulates the actin cytoskeleton. The protein directly interacts with filamentous actin and a variety of cell membrane proteins through multiple actin binding sites, SH3 domains, and a proline-rich region containing binding sites for SH3 domains. The cytoplasmic protein localizes to membrane ruffles, lipid rafts, and the leading edges of cells. It is implicated in dynamic actin remodeling and membrane trafficking that occurs during receptor endocytosis and cytokinesis. Haploinsufficiency of this gene is implicated in susceptibility to glomerular disease. [provided by RefSeq, Jul 2008]

Synonyms

CD2AP; CD2-associated protein; CMS; adapter protein CMS; cas ligand with multiple SH3 domains; Cas ligand with multiple Src homology 3 (SH3) domains;
| Species | Cat.# | Product name | Source (Host) | Tag | Protein Length | Price |
| --- | --- | --- | --- | --- | --- | --- |
| Human | CD2AP-538H | Recombinant Human CD2AP Protein, His (Fc)-Avi-tagged | HEK293 | His (Fc)-Avi | | |
| Human | CD2AP-3053H | Recombinant Human CD2AP Protein, MYC/DDK-tagged | HEK293 | Myc/DDK | | |
| Human | CD2AP-538H-B | Recombinant Human CD2AP Protein Pre-coupled Magnetic Beads | HEK293 | | | |
| Human | CD2AP-1826H | Recombinant Human CD2AP protein, His & T7-tagged | E.coli | His/T7 | | |
| Human | CD2AP-151H | Recombinant Human CD2AP Protein, His-tagged | Human Cells | His | | |
| Human | CD2AP-176H | Recombinant Human CD2AP Protein, MYC/DDK-tagged, C13 and N15-labeled | HEK293 | C-Myc/DDK | | |
| Human | CD2AP-0933H | Recombinant Human CD2AP Protein (Thr149-Glu429), N-His tagged | E.coli | N-His | | |
| Mouse | CD2AP-1449M-B | Recombinant Mouse CD2AP Protein Pre-coupled Magnetic Beads | HEK293 | | | |
| Mouse | CD2AP-3069M | Recombinant Mouse CD2AP Protein | Mammalian Cell | His | | |
| Mouse | CD2AP-1449M | Recombinant Mouse CD2AP Protein, His (Fc)-Avi-tagged | HEK293 | His (Fc)-Avi | | |
| Rat | Cd2ap-1827R | Recombinant Rat Cd2ap protein, His & T7-tagged | E.coli | His/T7 | | |
| Rhesus Macaque | CD2AP-560R-B | Recombinant Rhesus Macaque CD2AP Protein Pre-coupled Magnetic Beads | HEK293 | | | |
| Rhesus Macaque | CD2AP-560R | Recombinant Rhesus Macaque CD2AP Protein, His (Fc)-Avi-tagged | HEK293 | His (Fc)-Avi | | |
| Rhesus Macaque | CD2AP-734R | Recombinant Rhesus monkey CD2AP Protein, His-tagged | Mammalian Cell | His | | |
| Zebrafish | CD2AP-1881Z | Recombinant Zebrafish CD2AP | Mammalian Cell | His | | |
Involved Pathway
Protein Function
Interacting Protein
CD2AP Related Articles
CD2AP Related Research Area
CD2AP involved in several pathways and played different roles in them. We selected most pathways CD2AP participated on our site, such as Bacterial invasion of epithelial cells, which may be useful for your reference. Also, other proteins which involved in the same pathway with CD2AP were listed below. Creative BioMart supplied nearly all the proteins listed, you can search them on our site.
| Pathway Name | Pathway Related Protein |
| --- | --- |
| Bacterial invasion of epithelial cells | PIK3R2;ARPC5;CLTC;RHOA;PIK3CD;MET;SEPT2;ARPC5L;ITGB1 |
CD2AP has several biochemical functions, for example, SH3 domain binding, beta-catenin binding, cadherin binding. Some of the functions are cooperated with other proteins, some of the functions could acted by CD2AP itself. We selected most functions CD2AP had, and list some proteins which have the same functions with CD2AP. You can find most of the proteins on our site.
| Function | Related Protein |
| --- | --- |
| SH3 domain binding | SHANK1;SIRPA;ABL1;PTPN12;WAS;SH3BP5LA;BCAR1;SH3BGRL;CRB3 |
| beta-catenin binding | EP300;BCL9;SALL1;CBY1;LZIC;LEF1;TCF7L2;TBL1XR1;SMAD7 |
| cadherin binding | PROM1;CTNNA1;CTNNA2;Fert2;P2RX4;GNA13A;CTNNAL1;OLFM4;CDK5R1 |
| protein C-terminus binding | VTA1;PHB2;C11orf60;EFHC1;FBLN1;ATP2A2;PICK1;PEX16;SLC4A1 |
| protein binding | FBXO32;KLHL12;B4GALT7;CDK4;TBK1;LRRC7;BCDIN3D;TPR;SIAH1A |
| protein complex binding | NFYB;HCLS1;PTK2B;ERCC6;TG;CASP8;TXN2;NOG;RAP1A |
| vascular endothelial growth factor receptor binding | CD2AP;FIGF;VEGFA |
CD2AP has direct interactions with proteins and molecules. Those interactions were detected by several methods such as yeast two hybrid, co-IP, pull-down and so on. We selected proteins and molecules interacted with CD2AP here. Most of them are supplied by our site. Hope this information will be useful for your research of CD2AP.
Rab4a; CAPZA2; KIF23; SH3D19; SHCBP1; SH3KBP1; RACGAP1; KCTD10; b4dg94_human; ARAP1; CLTC
Kimura, J; Ichii, O; et al. Close Relations between Podocyte Injuries and Membranous Proliferative Glomerulonephritis in Autoimmune Murine Models. AMERICAN JOURNAL OF NEPHROLOGY 38:27-38(2013).
Tomasini, D; Mentzel, T; et al. Plasmacytoid dendritic cells: an overview of their presence and distribution in different inflammatory skin diseases, with special emphasis on Jessner's lymphocytic infiltrate of the skin and cutaneous lupus erythematosus. JOURNAL OF CUTANEOUS PATHOLOGY 37:1132-1139(2010).
Q&As (0)
Ask a question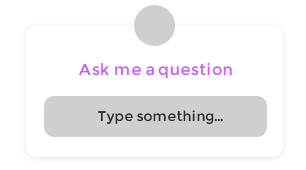 Customer Reviews (0)
Write a review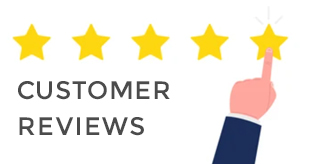 Ask a Question for All CD2AP Products
Required fields are marked with *
My Review for All CD2AP Products
Required fields are marked with *