FGF10
Official Full Name

fibroblast growth factor 10

Background

Fibroblast Growth Factor-10 (also called KGF-2) is a heparin binding growth factor that stimulates the proliferation and activation of cells that express FGF receptors. FGF-10 is mostly related to FGF-7/KGF and is expressed during development and preferen

Synonyms

FGF10; fibroblast growth factor 10; FGF-10; keratinocyte growth factor 2; produced by fibroblasts of urinary bladder lamina propria;
| Species | Cat.# | Product name | Source (Host) | Tag | Protein Length | Price |
| --- | --- | --- | --- | --- | --- | --- |
| Chicken | FGF10-6262C | Recombinant Chicken FGF10 | Mammalian Cell | His | | |
| Cynomolgus Monkey | FGF10-523C | Recombinant Cynomolgus FGF10 Protein, His-tagged | Mammalian Cell | His | | |
| Cynomolgus Monkey | FGF10-267C | Recombinant Cynomolgus Monkey FGF10 Protein, His (Fc)-Avi-tagged | HEK293 | His (Fc)-Avi | | |
| Cynomolgus Monkey | FGF10-267C-B | Recombinant Cynomolgus Monkey FGF10 Protein Pre-coupled Magnetic Beads | HEK293 | | | |
| Human | FGF10-4099H | Recombinant Human FGF10 Protein, GST-tagged | Wheat Germ | GST | | |
| Human | FGF10-559H | Human Protein FGF10 PDB 1nun | Human | His | | |
| Human | FGF10-421F | Recombinant Human FGF10 Protein (169 aa) | E.coli | | | |
| Human | FGF10-6251HCL | Recombinant Human FGF10 293 Cell Lysate | HEK293 | N/A | | |
| Human | FGF10-024H | Recombinant Human FGF10 Protein | E. coli | | | |
| Human | FGF10-15H | Recombinant Human FGF10 protein | E.coli | N/A | | |
| Human | FGF10-422F | Recombinant Human FGF10 Protein (187 aa), N-His-tagged | E.coli | N-His | | |
| Human | FGF10-232H | Active Recombinant Human FGF10 Protein | E.coli | N/A | | |
| Human | FGF10-2905H | Recombinant Human FGF10 protein, His-SUMO-tagged | E.coli | His-SUMO | | |
| Human | FGF10-26H | Recombinant Human FGF10 Protein, Pre-aliquoted | E.coli | | | |
| Human | FGF10-1428H | Recombinant Human FGF10 protein, His-Avi-tagged, Biotinylated | E.coli | His-Avi | | |
| Human | FGF10-195H | Recombinant Human FGF10 protein, His/S-tagged | E.coli | His/S | | |
| Human | FGF10-1293H | Recombinant Human FGF10 protein, His-tagged | E.coli | His | | |
| Human | FGF10-81H | Recombinant Human FGF-10 Protein | E.coli | | | |
| Human | FGF10-26205TH | Recombinant Human FGF10 protein | E.coli | N/A | | |
| Human | FGF10-452H | Recombinant Human FGF10 protein, His-tagged | HEK293F | His | | |
| Human | FGF10-1387H | Recombinant Human Fibroblast Growth Factor 10, His-tagged | E.coli | His | | |
| Human | FGF10-4097H | Recombinant Human FGF10 Protein | E.coli | N/A | | |
| Human | FGF10-05H | Recombinant Human/Rat/Bovine/Porcine FGF10 Protein | E.coli | | | |
| Human | FGF10-2904H | Recombinant Human FGF10 protein, GST-tagged | E.coli | GST | | |
| Human | FGF10-088F | Recombinant Human FGF10 Protein (170 aa, 40-208) | E.coli | | | |
| Human | FGF10-2906H | Recombinant Human FGF10 protein, His-SUMO-tagged | E.coli | His-SUMO | | |
| Human | FGF10-128H | Recombinant Human FGF10 Protein | E.coli | | | |
| Mouse | FGF10-5838M | Recombinant Mouse FGF10 Protein | Mammalian Cell | His | | |
| Mouse | Fgf10-561M | Recombinant Mouse Fgf10 protein | E.coli | N/A | | |
| Mouse | Fgf10-420F | Recombinant Mouse Fgf10 Protein (148 aa) | E.coli | | | |
| Mouse | Fgf10-515M | Active Recombinant Mouse Fibroblast Growth Factor 10 | E.coli | N/A | | |
| Mouse | Fgf10-196M | Recombinant Mouse Fgf10 protein, His/S-tagged | E.coli | His/S | | |
| Mouse | Fgf10-1926M | Recombinant Mouse Fgf10 protein, His & GST-tagged | E.coli | His/GST | | |
| Mouse | FGF10-3225M | Recombinant Mouse FGF10 Protein, His (Fc)-Avi-tagged | HEK293 | His (Fc)-Avi | | |
| Mouse | FGF10-3225M-B | Recombinant Mouse FGF10 Protein Pre-coupled Magnetic Beads | HEK293 | | | |
| Rat | FGF10-2324R | Recombinant Rat FGF10 Protein | Mammalian Cell | His | | |
| Rat | Fgf10-587R | Recombinant Rat Fgf10 protein | E.coli | N/A | | |
| Rat | FGF10-1981R-B | Recombinant Rat FGF10 Protein Pre-coupled Magnetic Beads | HEK293 | | | |
| Rat | FGF10-1981R | Recombinant Rat FGF10 Protein, His (Fc)-Avi-tagged | HEK293 | His (Fc)-Avi | | |
| Rat | Fgf10-197R | Recombinant Rat Fgf10 protein, His/S-tagged | E.coli | His/S | | |
| Rat | Fgf10-1927R | Recombinant Rat Fgf10 protein, His & GST-tagged | E.coli | His/GST | | |
| Rhesus Macaque | FGF10-1515R | Recombinant Rhesus Macaque FGF10 Protein, His (Fc)-Avi-tagged | HEK293 | His (Fc)-Avi | | |
| Rhesus Macaque | FGF10-1693R | Recombinant Rhesus monkey FGF10 Protein, His-tagged | Mammalian Cell | His | | |
| Rhesus Macaque | FGF10-1515R-B | Recombinant Rhesus Macaque FGF10 Protein Pre-coupled Magnetic Beads | HEK293 | | | |
Involved Pathway
Protein Function
Interacting Protein
FGF10 Related Articles
FGF10 Related Research Area
FGF10 Related Signal Pathway
FGF10 involved in several pathways and played different roles in them. We selected most pathways FGF10 participated on our site, such as MAPK signaling pathway, Ras signaling pathway, Rap signaling pathway, which may be useful for your reference. Also, other proteins which involved in the same pathway with FGF10 were listed below. Creative BioMart supplied nearly all the proteins listed, you can search them on our site.
| Pathway Name | Pathway Related Protein |
| --- | --- |
| MAPK signaling pathway | MAP4K4;TNF;MAPK14B;FGF3;RAC1;MAP4K1;FGF2;MAPT;CACNA2D1 |
| Ras signaling pathway | SHC4;RRAS2;PLA2G5;FLT4;KSR2;RASSF5;ABL1;GNG4;PIK3CB |
| Rap signaling pathway | KRIT1;RAC1;Adcy4;THBS1;PLCG1;FGF5;P2RY1;FGF8;KIT |
| PIK-Akt signaling pathway | PPP2R5E;IL3RA;HSP90B1;FOXO3;RPTOR;PPP2CA;TNXB;TCL1B;YWHAG |
| Regulation of actin cytoskeleton | FGF16;RHOAC;ITGA3;ROCK1;PDGFRB;PAK2A;FGF10A;PDGFA;ITGB2L |
| Pathways in cancer | ARHGEF1;Flt3l;MECOM;GLI2;STK4;PIK3R2;AGTR1B;LAMB4;RAC2 |
| Melanoma | FGF9;PIK3R1;FGF21;FGF7;CCND1;FGF11;FGF20;PDGFD;MET |
FGF10 has several biochemical functions, for example, chemoattractant activity, fibroblast growth factor receptor binding, growth factor activity. Some of the functions are cooperated with other proteins, some of the functions could acted by FGF10 itself. We selected most functions FGF10 had, and list some proteins which have the same functions with FGF10. You can find most of the proteins on our site.
| Function | Related Protein |
| --- | --- |
| chemoattractant activity | PDGFB;LGALS3;SCG2;BMP4;HGF;CCL3;HMGB1;SAA4;CCL5 |
| fibroblast growth factor receptor binding | FGF8;FGF21;FGF16;FGF3;FGF2;FGF1;FGF9;FGF6A;FGF18A |
| growth factor activity | HBEGFB;FGF6A;BMP4;FGF24;IGF1;INHA;AMBN;TYMP;PDGFAB |
| heparin binding | WISP2;UBE4A;COL5A1;RSPO4;FBLN7;FGFR1A;FGF9;CTGF;LAMC2 |
| protein binding | DISC1;KRTAP9-4;LOXL2;UBXN8;FECH;SULT1A1;UQCC2;PPARD;TSC22D3 |
| type 2 fibroblast growth factor receptor binding | FGF10;FGF7;FGF17;FGF18;FGF8 |
FGF10 has direct interactions with proteins and molecules. Those interactions were detected by several methods such as yeast two hybrid, co-IP, pull-down and so on. We selected proteins and molecules interacted with FGF10 here. Most of them are supplied by our site. Hope this information will be useful for your research of FGF10.
FGFR2
Yao, N; Xia, JX; et al. Topical application of a new monoclonal antibody against fibroblast growth factor 10 (FGF 10) mitigates propranolol-induced psoriasis-like lesions in guinea pigs. EUROPEAN REVIEW FOR MEDICAL AND PHARMACOLOGICAL SCIENCES 18:1085-1091(2014).
Xia, JX; Mei, XL; et al. Effect of FGF10 monoclonal antibody on psoriasis-like model in guinea pigs. INTERNATIONAL JOURNAL OF CLINICAL AND EXPERIMENTAL PATHOLOGY 7:2219-2228(2014).
Q&As (0)
Ask a question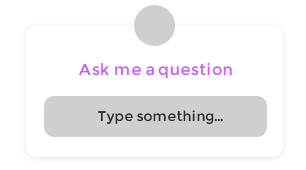 Customer Reviews (0)
Write a review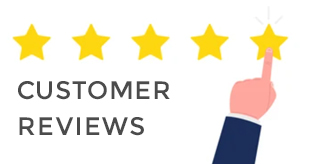 Ask a Question for All FGF10 Products
Required fields are marked with *
My Review for All FGF10 Products
Required fields are marked with *