HAVCR2
Official Full Name

hepatitis A virus cellular receptor 2

Background

Tim-3 is a transmembrane protein also known as T cell immunoglobulin and musin domain containing protein-3. Tim-3 is expressed at high levels on Th1 lymphocytes and CD11b<sup>+</sup>macrophages. Tim-3 has also been shown to exist as a soluble protein. Cel

Synonyms

HAVCR2; hepatitis A virus cellular receptor 2; hepatitis A virus cellular receptor 2 homolog; TIM-3; TIMD-3; HAVcr-2; T-cell membrane protein 3; T cell immunoglobulin mucin-3; T-cell immunoglobulin and mucin domain-containing protein 3; tim3;
| Species | Cat.# | Product name | Source (Host) | Tag | Protein Length | Price |
| --- | --- | --- | --- | --- | --- | --- |
| Canine | HAVCR2-0760C | Recombinant Canine HAVCR2 protein, His-tagged | HEK293 | His | | |
| Cynomolgus | HAVCR2-0761C | Recombinant Cynomolgus HAVCR2 protein, Fc-tagged | HEK293 | Fc | | |
| Cynomolgus | HAVCR2-682C | Recombinant Cynomolgus HAVCR2 protein, His-tagged | HEK293 | His | | |
| Cynomolgus Monkey | HAVCR2-540C | Active Recombinant Cynomolgus Monkey HAVCR2, Fc Chimera | HEK293 | Fc Chimera | | |
| Cynomolgus Monkey | HAVCR2-001CCL | Recombinant Cynomolgus HAVCR2 cell lysate | Human Cell | N/A | | |
| Cynomolgus monkey | HAVCR2-734C | Recombinant Cynomolgus monkey HAVCR2 Protein, Fc-tagged | HEK293 | Fc | | |
| Cynomolgus Monkey | HAVCR2-213C | Recombinant Cynomolgus HAVCR2, Fc-tagged | Human Cell | Fc | | |
| Human | HAVCR2-878H | Recombinant Human HAVCR2 protein, Strep-tagged | HEK293 | Strep | | |
| Human | HAVCR2-02H | Recombinant Human HAVCR2 Protein, hIgG-His-Tagged | Insect Cell | HIgG/His | | |
| Human | CAB11553RH | Rabbit Anti-Human TIMD3 / HAVCR2 Monoclonal Antibody | Rabbit | N/A | | |
| Human | HAVCR2-7093H | Recombinant Human HAVCR2, His-tagged | E.coli | His | | |
| Human | HAVCR2-051H | Active Recombinant Human HAVCR2 protein, His/Avi-tagged, Biotinylated | CHO cells | His/Avi | | |
| Human | HAVCR2-455H | Recombinant Human HAVCR2 Protein, Fc-tagged | HEK293 | Fc | | |
| Human | HAVCR2-513H | Recombinant Human HAVCR2, Fc-tagged | CHO | Fc | | |
| Human | HAVCR2-217H | Active Recombinant Human HAVCR2, MIgG2a Fc-tagged | CHO | Fc | | |
| Human | HAVCR2-706H | Active Recombinant Human HAVCR2(Ser22-Arg200) Protein, C-Fc-Avi-tagged, Biotinylated | HEK293 | Fc-Avi | | |
| Human | HAVCR2-735H | Recombinant Human HAVCR2 Protein, Fc-tagged | HEK293 | Fc | | |
| Human | HAVCR2-3166H | Active Recombinant Human HAVCR2, His tagged | HEK293 | His | | |
| Human | HAVCR2-704H | Active Recombinant Human HAVCR2, Fc-tagged, Biotinylated | Human Cell | Fc | | |
| Human | HAVCR2-3019H | Recombinant Human HAVCR2 protein, His-tagged | E.coli | His | | |
| Human | HAVCR2-877HAF555 | Recombinant Human HAVCR2 Protein, Fc/His-tagged, Alexa Fluor 555 conjugated | HEK293 | Fc/His | | |
| Human | HAVCR2-876H | Recombinant Human HAVCR2 protein, Fc-tagged | HEK293 | human/IgG1/Fc | | |
| Human | HAVCR2-4591H | Recombinant Human HAVCR2 Protein, GST-tagged | Wheat Germ | GST | | |
| Human | HAVCR2-877HAF488 | Recombinant Human HAVCR2 Protein, Fc/His-tagged, Alexa Fluor 488 conjugated | HEK293 | Fc/His | | |
| Human | HAVCR2-956H | Recombinant Human HAVCR2 Protein, His-tagged | HEK293F | N-His | | |
| Human | HAVCR2-515H | Active Recombinant Human HAVCR2 Protein, His-tagged | CHO | His | | |
| Human | HAVCR2-2023H | Recombinant Human HAVCR2 Protein, His-tagged | HEK293 | His | | |
| Human | HAVCR2-5422H | Recombinant Human HAVCR2 protein, His-tagged | Yeast | His | | |
| Human | HAVCR2-111H | Recombinant Human HAVCR2 Protein (ECD), His-tagged(C-ter) | HEK293 | His(C-ter) | | |
| Human | HAVCR2-439H | Recombinant Human HAVCR2 Protein, DDK/His-tagged | HEK293 | DDK/His | | |
| Human | HAVCR2-371H | Recombinant Human HAVCR2 protein, Fc-tagged | HEK293 | human/IgG1/Fc | | |
| Human | HAVCR2-110H | Recombinant Human HAVCR2 Protein (ECD), Fc-His-tagged(C-ter) | HEK293 | Fc-His(C-ter) | | |
| Human | HAVCR2-877H | Recombinant Human HAVCR2, Fc-His tagged | Human Cell | Fc/His | | |
| Human | HAVCR2-367H | Recombinant Human HAVCR2 protein, mFc-tagged | HEK293 | mFc | | |
| Human | HAVCR2-3166HAF555 | Recombinant Human HAVCR2 Protein, His-tagged, Alexa Fluor 555 conjugated | HEK293 | His | | |
| Human | HAVCR2-736H | Recombinant Human HAVCR2 Protein, Strep-tagged | HEK293 | Strep | | |
| Human | HAVCR2-219H | Active Recombinant Human HAVCR2, HIgG1 Fc-tagged | CHO | Fc | | |
| Human | HAVCR2-2670H | Recombinant Human HAVCR2 protein, His-tagged | E.coli | His | | |
| Human | HAVCR2-3166HAF647 | Recombinant Human HAVCR2 Protein, His-tagged, Alexa Fluor 647 conjugated | HEK293 | His | | |
| Human | HAVCR2-737H | Recombinant Human HAVCR2 Protein | HEK293 | | | |
| Human | HAVCR2-218H | Active Recombinant Human Hepatitis A Virus Cellular Receptor 2, HIgG1 Fc-tagged | CHO | Fc | | |
| Human | HAVCR2-3166HAF488 | Recombinant Human HAVCR2 Protein, His-tagged, Alexa Fluor 488 conjugated | HEK293 | His | | |
| Human | HAVCR2-3166HF | Recombinant Human HAVCR2 Protein, His-tagged, FITC conjugated | HEK293 | His | | |
| Human | HAVCR2-1454H | Recombinant Human HAVCR2 Protein (Ser22-Arg200), N-His tagged | E.coli | N-His | | |
| Human | HAVCR2-175H | Recombinant Human HAVCR2 protein, T7/His-tagged | E.coli | T7/His | | |
| Human | HAVCR2-5025H | Recombinant Human HAVCR2 protein, hFc-tagged | HEK293 | hFc | | |
| Human | HAVCR2-877HF | Recombinant Human HAVCR2 Protein, Fc/His-tagged, FITC conjugated | HEK293 | Fc/His | | |
| Human | HAVCR2-0764H | Recombinant Human HAVCR2 protein, Fc-tagged | HEK293 | Fc | | |
| Human | HAVCR2-514H | Active Recombinant Human HAVCR2 Protein, Fc-tagged | CHO | Fc | | |
| Human | HAVCR2-877HAF647 | Recombinant Human HAVCR2 Protein, Fc/His-tagged, Alexa Fluor 647 conjugated | HEK293 | Fc/His | | |
| Human | HAVCR2-01H | Recombinant Human HAVCR2 Protein, Fc-Tagged | NS0 | Fc | | |
| Human | HAVCR2-440H | Recombinant Human HAVCR2 Protein, Fc/His-tagged | HEK293 | Fc/His | | |
| Human | HAVCR2-149H | Recombinant Human HAVCR2 Protein, His-tagged | E.coli | His | | |
| Human | HAVCR2-705H | Recombinant Human HAVCR2 Protein, His-Avi-tagged, Biotinylated | HEK293 | His/Avi | | |
| Human | HAVCR2-2610H | Recombinant Human HAVCR2 protein, His-tagged | HEK293 | His | | |
| Human | HAVCR2-023HG | GMP Recombinant Human HAVCR2 protein, Fc-tagged | HEK293 | Fc | | |
| Human | HAVCR2-1246H | Recombinant Human HAVCR2 protein, hFc&His-tagged | HEK293 | hFc&His | | |
| Human | HAVCR2-3166HB | Recombinant Human HAVCR2 protein, His-tagged, Biotinylated | HEK293 | His | | |
| Monkey | HAVCR2-213CAF555 | Recombinant Monkey HAVCR2 Protein, Fc-tagged, Alexa Fluor 555 conjugated | HEK293 | Fc | | |
| Monkey | HAVCR2-213CAF488 | Recombinant Monkey HAVCR2 Protein, Fc-tagged, Alexa Fluor 488 conjugated | HEK293 | Fc | | |
| Monkey | HAVCR2-213CAF647 | Recombinant Monkey HAVCR2 Protein, Fc-tagged, Alexa Fluor 647 conjugated | HEK293 | Fc | | |
| Monkey | HAVCR2-213CF | Recombinant Monkey HAVCR2 Protein, Fc-tagged, FITC conjugated | HEK293 | Fc | | |
| Mouse | HAVCR2-738M | Recombinant Mouse HAVCR2 Protein | HEK293 | | | |
| Mouse | HAVCR2-319MAF555 | Recombinant Mouse Havcr2 Protein, Fc-tagged, Alexa Fluor 555 conjugated | HEK293 | Fc | | |
| Mouse | Havcr2-112M | Recombinant Mouse HAVCR2 Protein (ECD), Fc-His-tagged(C-ter) | HEK293 | Fc-His(C-ter) | | |
| Mouse | Havcr2-113M | Recombinant Mouse HAVCR2 Protein (ECD), His-tagged(C-ter) | HEK293 | His(C-ter) | | |
| Mouse | HAVCR2-739M | Recombinant Mouse HAVCR2 Protein, Fc-tagged | HEK293 | Fc | | |
| Mouse | HAVCR2-529MAF555 | Recombinant Mouse Havcr2 Protein, His-tagged, Alexa Fluor 555 conjugated | HEK293 | His | | |
| Mouse | Havcr2-138M | Recombinant Mouse Havcr2 Protein, His (Fc)-Avi-tagged | HEK293 | His (Fc)-Avi | | |
| Mouse | HAVCR2-0762M | Recombinant Mouse HAVCR2 protein, His-tagged | HEK293 | His | | |
| Mouse | HAVCR2-319MAF488 | Recombinant Mouse Havcr2 Protein, Fc-tagged, Alexa Fluor 488 conjugated | HEK293 | Fc | | |
| Mouse | HAVCR2-319MF | Recombinant Mouse Havcr2 Protein, Fc-tagged, FITC conjugated | HEK293 | Fc | | |
| Mouse | HAVCR2-211M | Active Recombinant Mouse Hepatitis A Virus Cellular Receptor 2, MIgG2a Fc-tagged | CHO | Fc | | |
| Mouse | HAVCR2-995MCL | Recombinant Mouse HAVCR2 cell lysate | Human Cell | N/A | | |
| Mouse | HAVCR2-529MAF488 | Recombinant Mouse Havcr2 Protein, His-tagged, Alexa Fluor 488 conjugated | HEK293 | His | | |
| Mouse | HAVCR2-529MF | Recombinant Mouse Havcr2 Protein, His-tagged, FITC conjugated | HEK293 | His | | |
| Mouse | HAVCR2-0763M | Recombinant Mouse HAVCR2 protein, Fc-tagged | HEK293 | Fc | | |
| Mouse | Havcr2-397M | Active Recombinant Mouse Havcr2, Fc Chimera | Mammalian cells | Fc Chimera | | |
| Mouse | HAVCR2-319MAF647 | Recombinant Mouse Havcr2 Protein, Fc-tagged, Alexa Fluor 647 conjugated | HEK293 | Fc | | |
| Mouse | HAVCR2-529MAF647 | Recombinant Mouse Havcr2 Protein, His-tagged, Alexa Fluor 647 conjugated | HEK293 | His | | |
| Mouse | Havcr2-03M | Recombinant Mouse Havcr2 Protein, hIgG-His-tagged | HEK293 | hIgG-His | | |
| Mouse | HAVCR2-319M | Recombinant Mouse Havcr2, Fc tagged | Human Cell | His | | |
| Mouse | HAVCR2-529M | Recombinant Mouse Havcr2, His tagged | Human Cell | His | | |
| Mouse | Havcr2-138M-B | Recombinant Mouse Havcr2 Protein Pre-coupled Magnetic Beads | HEK293 | | | |
Involved Pathway
Protein Function
Interacting Protein
HAVCR2 Related Articles
HAVCR2 Related Research Area
HAVCR2 involved in several pathways and played different roles in them. We selected most pathways HAVCR2 participated on our site, such as Cytokine Signaling in Immune system, Immune System, Interleukin-2 signaling, which may be useful for your reference. Also, other proteins which involved in the same pathway with HAVCR2 were listed below. Creative BioMart supplied nearly all the proteins listed, you can search them on our site.
| Pathway Name | Pathway Related Protein |
| --- | --- |
| Cytokine Signaling in Immune system | SPRED2;FRS2B;SPRED3;BST2;DUSP5;EIF4A1;FGFR1B;CRK;CSHL1 |
| Immune System | SIGLEC10;ASB4;WASF2;PANX1;CTSK;KLRG1;PCBP2;AP1B1;KIF20A |
| Interleukin-2 signaling | HAVCR2;LGALS9 |
| Signaling by Interleukins | HAVCR2;CASPBL;CASPB;IL1RN;SOCS3A;LGALS9 |
HAVCR2 has several biochemical functions, for example, . Some of the functions are cooperated with other proteins, some of the functions could acted by HAVCR2 itself. We selected most functions HAVCR2 had, and list some proteins which have the same functions with HAVCR2. You can find most of the proteins on our site.
HAVCR2 has direct interactions with proteins and molecules. Those interactions were detected by several methods such as yeast two hybrid, co-IP, pull-down and so on. We selected proteins and molecules interacted with HAVCR2 here. Most of them are supplied by our site. Hope this information will be useful for your research of HAVCR2.
Markwick, LJL; Riva, A; et al. Blockade of PD1 and TIM3 Restores Innate and Adaptive Immunity in Patients With Acute Alcoholic Hepatitis. GASTROENTEROLOGY 148:590-+(2015).
Sabahi, A; Uprichard, SL; et al. Unexpected Structural Features of the Hepatitis C Virus Envelope Protein 2 Ectodomain. JOURNAL OF VIROLOGY 88:10280-10288(2014).
Q&As (0)
Ask a question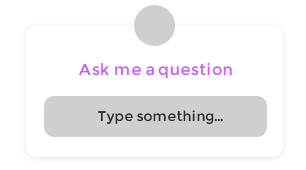 Customer Reviews (0)
Write a review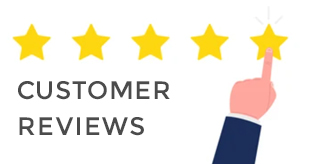 Ask a Question for All HAVCR2 Products
Required fields are marked with *
My Review for All HAVCR2 Products
Required fields are marked with *