PRDX1
Official Full Name

peroxiredoxin 1

Background

Peroxiredoxin (Prx) is a growing peroxidase family, whose mammalian members have been known to connect with cell proliferation, differentiation, and apoptosis. Many isoforms (about 50 proteins), collected in accordance to the amino acid sequence homology, particularly amino-terminal region containing active site cysteine residue, and the thiol-specific antioxidant activity, distribute throughout all the kingdoms. Among them, mammalian Prx consists of 6 different members grouped into typical 2-Cys, atypical 2-Cys Prx, and 1-Cys Prx. Except Prx VI belonging to 1- Cys Prx subgroup, the other five 2-Cys Prx isotypes have the thioredoxindependent peroxidase (TPx) activity utilizing thioredoxin, thioredoxin reductase, and NADPH as a reducing system. Mammalian Prxs are 20 – 30 kilodalton in molecular size and vary in subcellular localization: Prx I, II, and VI in cytosol, Prx III in mitochondria, Prx IV in ER and secretion, Prx V showing complicated distribution including peroxisome, mitochondria and cytosol.

Synonyms

PRDX1; peroxiredoxin 1; PAGA; peroxiredoxin-1; NKEFA; NKEF-A; thioredoxin peroxidase 2; proliferation-associated gene A; natural killer-enhancing factor A; proliferation-associated gene protein; natural killer cell-enhancing factor A; thioredoxin-dependen;
| Species | Cat.# | Product name | Source (Host) | Tag | Price |
| --- | --- | --- | --- | --- | --- |
| Human | PRDX1-1939H | Recombinant Human PRDX1, GST-tagged | E.coli | GST | |
| Human | PRDX1-134H | Recombinant Human Peroxiredoxin 1, His-tagged | E.coli | His | |
| Human | PRDX1-423H | Recombinant Human Peroxiredoxin 1, His-tagged | Sf9 Insect Cell | His | |
| Human | PRDX1-2882HCL | Recombinant Human PRDX1 293 Cell Lysate | HEK293 | N/A | |
| Human | PRDX1-2883HCL | Recombinant Human PRDX1 293 Cell Lysate | HEK293 | N/A | |
| Human | PRDX1-504H | Recombinant Human PRDX1 Protein (Met1-Lys199), His-tagged | E.coli | His | |
| Human | PRDX1-5736H | Recombinant Human PRDX1 Protein, Myc/DDK-tagged, C13 and N15-labeled | HEK293T | Myc/DDK | |
| Human | PRDX1-1757H-B | Recombinant Human PRDX1 Protein Pre-coupled Magnetic Beads | HEK293 | | |
| Human | PRDX1-3543H | Recombinant Human PRDX1 Protein, Myc/DDK-tagged, C13 and N15-labeled | HEK293T | Myc/DDK | |
| Human | PRDX1-2430H | Recombinant Human PRDX1 Protein (1-199 aa), His-tagged | Yeast | His | |
| Human | PRDX1-1558HFL | Recombinant Full Length Human PRDX1 Protein, C-Flag-tagged | Mammalian cells | Flag | |
| Human | PRDX1-1757H | Recombinant Human PRDX1 Protein, His (Fc)-Avi-tagged | HEK293 | His (Fc)-Avi | |
| Human | PRDX1-4792H | Recombinant Human PRDX1 Protein (Met1-Lys199), C-His and N-His tagged | E.coli | C-His and N-His | |
| Mouse | Prdx1-60M | Active Recombinant Mouse Prdx1 Protein, His-tagged | Insect Cell | His | |
| Mouse | Prdx1-2544M | Recombinant Mouse Prdx1, His tagged | E.coli | His | |
| Mouse | Prdx1-8047M | Recombinant Mouse Prdx1 protein, His & GST-tagged | E.coli | His/GST | |
| Mouse | Prdx1-5101M | Recombinant Mouse Prdx1 Protein, Myc/DDK-tagged | HEK293T | Myc/DDK | |
| Mouse | Prdx1-7295M | Active Recombinant Mouse Prdx1 Protein, His-tagged | | His | |
| Rat | PRDX1-4658R | Recombinant Rat PRDX1 Protein | Mammalian Cell | His | |
| Rat | PRDX1-4317R-B | Recombinant Rat PRDX1 Protein Pre-coupled Magnetic Beads | HEK293 | | |
| Rat | PRDX1-4317R | Recombinant Rat PRDX1 Protein, His (Fc)-Avi-tagged | HEK293 | His (Fc)-Avi | |
| Cricetulus Griseus | PRDX1-2033C | Recombinant Cricetulus Griseus PRDX1 Protein (2-199 aa), His-tagged | E.coli | His | |
| Cricetulus Griseus | PRDX1-2679C | Recombinant Cricetulus Griseus PRDX1 Protein (2-199 aa), His-tagged | Yeast | His | |
| Rhesus Macaque | PRDX1-3589R | Recombinant Rhesus monkey PRDX1 Protein, His-tagged | Mammalian Cell | His | |
| Rhesus Macaque | PRDX1-3407R | Recombinant Rhesus Macaque PRDX1 Protein, His (Fc)-Avi-tagged | HEK293 | His (Fc)-Avi | |
| Rhesus Macaque | PRDX1-3407R-B | Recombinant Rhesus Macaque PRDX1 Protein Pre-coupled Magnetic Beads | HEK293 | | |
| Zebrafish | PRDX1-2153Z | Recombinant Zebrafish PRDX1 | Mammalian Cell | His | |
| Chicken | PRDX1-4683C | Recombinant Chicken PRDX1 | Mammalian Cell | His | |
Involved Pathway
Protein Function
Interacting Protein
PRDX1 Related Research Area
PRDX1 involved in several pathways and played different roles in them. We selected most pathways PRDX1 participated on our site, such as Peroxisome, which may be useful for your reference. Also, other proteins which involved in the same pathway with PRDX1 were listed below. Creative BioMart supplied nearly all the proteins listed, you can search them on our site.
| Pathway Name | Pathway Related Protein |
| --- | --- |
| Peroxisome | PEX7;GSTK1;PEX19;ABCD1;HAO2;ACOX1;XDH;MVK;PRDX1 |
PRDX1 has several biochemical functions, for example, identical protein binding, peroxidase activity, poly(A) RNA binding. Some of the functions are cooperated with other proteins, some of the functions could acted by PRDX1 itself. We selected most functions PRDX1 had, and list some proteins which have the same functions with PRDX1. You can find most of the proteins on our site.
| Function | Related Protein |
| --- | --- |
| identical protein binding | SMAD1;PRNP;HCN4;ESR1;APP;BNIP2;CREBZF;TTC32;PRPF19 |
| peroxidase activity | GPX7;DUOX2;CYGB;PRDX5;GPX8;PTGS2B;MPX;TPO;PTGS2 |
| poly(A) RNA binding | TMSB4X;RPF1;GM5506;ZC3HAV1;MRPL54;UTP23;ETF1A;NOP2;RPL10 |
| protein binding | FKBP1B;POLD1;EPHB2;GCHFR;CCDC36;LRRC4C;HOXA1;GRK5;EWSR1A |
| thioredoxin peroxidase activity | PRDX3;PRDX2;PRDX4;PRDX1 |
PRDX1 has direct interactions with proteins and molecules. Those interactions were detected by several methods such as yeast two hybrid, co-IP, pull-down and so on. We selected proteins and molecules interacted with PRDX1 here. Most of them are supplied by our site. Hope this information will be useful for your research of PRDX1.
STK4; PTEN; AR
Q&As (0)
Ask a question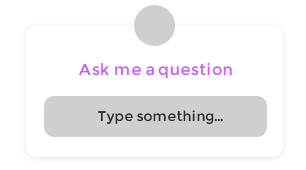 Customer Reviews (0)
Write a review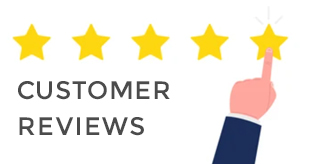 Ask a Question for All PRDX1 Products
Required fields are marked with *
My Review for All PRDX1 Products
Required fields are marked with *