STAT5B
Official Full Name

Signal Transducer And Activator Of Transcription 5B

Background

The protein encoded by this gene is a member of the STAT family of transcription factors. In response to cytokines and growth factors, STAT family members are phosphorylated by the receptor associated kinases, and then form homo- or heterodimers that translocate to the cell nucleus where they act as transcription activators. This protein mediates the signal transduction triggered by various cell ligands, such as IL2, IL4, CSF1, and different growth hormones. It has been shown to be involved in diverse biological processes, such as TCR signaling, apoptosis, adult mammary gland development, and sexual dimorphism of liver gene expression. This gene was found to fuse to retinoic acid receptor-alpha (RARA) gene in a small subset of acute promyelocytic leukemias (APLL).

Synonyms

STAT5B; signal transducer and activator of transcription 5B; STAT5; OTTHUMP00000198374; transcription factor STAT5B;
| Species | Cat.# | Product name | Source (Host) | Tag | Protein Length | Price |
| --- | --- | --- | --- | --- | --- | --- |
| Chicken | STAT5B-6343C | Recombinant Chicken STAT5B | Mammalian Cell | His | | |
| Cynomolgus Monkey | STAT5B-725C-B | Recombinant Cynomolgus Monkey STAT5B Protein Pre-coupled Magnetic Beads | HEK293 | | | |
| Cynomolgus Monkey | STAT5B-982C | Recombinant Cynomolgus STAT5B Protein, His-tagged | Mammalian Cell | His | | |
| Cynomolgus Monkey | STAT5B-725C | Recombinant Cynomolgus Monkey STAT5B Protein, His (Fc)-Avi-tagged | HEK293 | His (Fc)-Avi | | |
| Human | STAT5B-2902H | Recombinant Human STAT5B Protein, MYC/DDK-tagged | HEK293 | Myc/DDK | | |
| Human | STAT5B-1709HCL | Recombinant Human STAT5B cell lysate | | N/A | | |
| Human | STAT5B-2118H | Recombinant Human STAT5B Protein, His (Fc)-Avi-tagged | HEK293 | His (Fc)-Avi | | |
| Human | STAT5B-2118H-B | Recombinant Human STAT5B Protein Pre-coupled Magnetic Beads | HEK293 | | | |
| Human | STAT5B-345H | Recombinant Human STAT5B Protein, MYC/DDK-tagged, C13 and N15-labeled | HEK293 | C-Myc/DDK | | |
| Human | STAT5B-74H | Recombinant Human STAT5B, GST-tagged | Sf9 Insect Cell | GST | | |
| Human | STAT5B-197H | Recombinant Human STAT5B, His-tagged | E.coli | His | | |
| Human | STAT5B-2998H | Recombinant Human STAT5B, GST-tagged | E.coli | GST | | |
| Human | STAT5B-343H | Recombinant Human STAT5B protein, His/MBP-tagged | E.coli | His/MBP | | |
| Human | STAT5B-1851H | Recombinant Human STAT5B protein, His & T7-tagged | E.coli | His/T7 | | |
| Human | STAT5B-151H | Recombinant Human STAT5B Protein, His-tagged | Human Cells | His | | |
| Human, Mouse, Rat | STAT5B-2838H | Recombinant Human STAT5B Protein, His-tagged | E.coli | N-His | | |
| Mouse | Stat5b-6173M | Recombinant Mouse Stat5b Protein, Myc/DDK-tagged | HEK293T | Myc/DDK | | |
| Mouse | STAT5B-16112M | Recombinant Mouse STAT5B Protein | Mammalian Cell | His | | |
| Mouse | STAT5B-8788M | Recombinant Mouse STAT5B Protein, His (Fc)-Avi-tagged | HEK293 | His (Fc)-Avi | | |
| Mouse | STAT5B-8788M-B | Recombinant Mouse STAT5B Protein Pre-coupled Magnetic Beads | HEK293 | | | |
| Rat | STAT5B-5780R | Recombinant Rat STAT5B Protein | Mammalian Cell | His | | |
| Rat | STAT5B-5439R | Recombinant Rat STAT5B Protein, His (Fc)-Avi-tagged | HEK293 | His (Fc)-Avi | | |
| Rat | STAT5B-5439R-B | Recombinant Rat STAT5B Protein Pre-coupled Magnetic Beads | HEK293 | | | |
| Zebrafish | STAT5B-1183Z | Recombinant Zebrafish STAT5B | Mammalian Cell | His | | |
Involved Pathway
Protein Function
Interacting Protein
STAT5B Related Articles
STAT5B Related Gene Family
STAT5B Related Signal Pathway
STAT5B involved in several pathways and played different roles in them. We selected most pathways STAT5B participated on our site, such as ErbB signaling pathway, Chemokine signaling pathway, Jak-STAT signaling pathway, which may be useful for your reference. Also, other proteins which involved in the same pathway with STAT5B were listed below. Creative BioMart supplied nearly all the proteins listed, you can search them on our site.
| Pathway Name | Pathway Related Protein |
| --- | --- |
| ErbB signaling pathway | ABL2;PLCG2;PAK7;PIK3CG;CAMK2G1;GRB2B;EGFRA;CAMK2D;CDKN1BB |
| Chemokine signaling pathway | CCR10;XCL2;RELA;FGR;VAV1;PAK1;RHOA;NFKBIB;CXCR5 |
| Jak-STAT signaling pathway | PIK3R3B;JAK2B;CSH;PIAS4B;AOX1;IL13RA2;IL28A;PIAS2;IFNA8 |
| Prolactin signaling pathway | STAT3;STAT1;ELF5;SOCS1;LHB;CSN2;AKT2;MAP2K2;IRF1 |
| Hepatitis B | STAT1;IFNAR1;IFNA7;Ifna15;MAPK10;PIK3R5;PIK3CB;CASP12;CASP8 |
| Measles | PIK3R3;CD3E; CD3D;CD209;TNFRSF10A;TAB2;TLR4;IFNA14;RCHY1;PIK3CG |
| HTLV-I infection | DLG1;IKBKG;CD3E; CD3D;TNFRSF13C;RANBP3;WNT8A;APC2;HRAS;SFPI1 |
| Pathways in cancer | WNT8A;PTEN;BAX;LAMA5;PTGER4;ROCK1;LAMB2;RASSF5;WNT2B |
| Viral carcinogenesis | STAT3;HIST1H2BG;PIK3CA;HIST1H4E;RB1;BAX;ATF4;HIST2H2BB;STAT5B |
| Chronic myeloid leukemia | TGFBR1;CCND1;HRAS;RB1;PIK3R1;PIK3R5;HDAC2;TGFB2;ABL1 |
| Acute myeloid leukemia | MAPK1;PIK3R1;MAP2K2;HRAS;AKT3;BAD;IKBKB;PIK3CG;MYC |
STAT5B has several biochemical functions, for example, DNA binding, chromatin binding, glucocorticoid receptor binding. Some of the functions are cooperated with other proteins, some of the functions could acted by STAT5B itself. We selected most functions STAT5B had, and list some proteins which have the same functions with STAT5B. You can find most of the proteins on our site.
| Function | Related Protein |
| --- | --- |
| DNA binding | PURBB;NR1I3;NKX2;FANCI;HOXA4;POLR2A;ZFP354A;PCGF2;ZSCAN18 |
| chromatin binding | SFPQ;MEIS1;HDGFRP2;AAAS;ESR1;NKX6;MTA3;JDP2;RFX4 |
| glucocorticoid receptor binding | NRIP1;STAT5B;STAT3;YWHAH;EP300;GRIP1;CEBPB;NR4A2;FKBP4 |
| protein binding | PLAA;CORO1A;KDM4A;EPB42;ITPKB;SEC61B;ZFP488;RGS3;GAB3 |
| protein dimerization activity | TFE3A;POLR1C;NUP210;MEF2CA;HER4.2;CLOCKA;NHLH2;ZBED1;MYCH |
| signal transducer activity | GPR82;VMN1R43;PRMT2;F2RL2;GNAO1B;GNAO1A;GNAO1;Fzd4;CTNNB2 |
| transcription factor activity, sequence-specific DNA binding | HNF1A;KLF11;RORAB;BACH2;ZKSCAN17;SMAD5;RARA;SOX21;INSM1A |
STAT5B has direct interactions with proteins and molecules. Those interactions were detected by several methods such as yeast two hybrid, co-IP, pull-down and so on. We selected proteins and molecules interacted with STAT5B here. Most of them are supplied by our site. Hope this information will be useful for your research of STAT5B.
NMI; VCAM1; STAP2
Zhang, Q; Wang, HY; et al. Cutaneous T Cell Lymphoma Expresses Immunosuppressive CD80 (B7-1) Cell Surface Protein in a STAT5-Dependent Manner. JOURNAL OF IMMUNOLOGY 192:2913-2919(2014).
Atkinson, TP; et al. Immune deficiency and autoimmunity. CURRENT OPINION IN RHEUMATOLOGY 24:515-521(2012).
Q&As (0)
Ask a question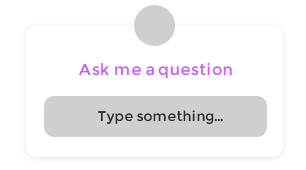 Customer Reviews (0)
Write a review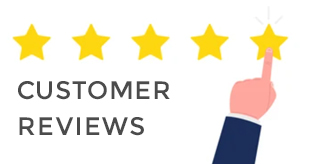 Ask a Question for All STAT5B Products
Required fields are marked with *
My Review for All STAT5B Products
Required fields are marked with *