Recombinant Human STAT5B Protein, His-tagged
| | |
| --- | --- |
| Cat.No. : | STAT5B-2838H |
| Product Overview : | Recombinant Homo sapiens (Human), Mus musculus (Mouse), Rattus norvegicus (Rat) STAT5B Protein (Ala497-Ser749) fused with a N-His tag. |
Specification
Gene Information
Related Products
Description :
The protein encoded by this gene is a member of the STAT family of transcription factors. In response to cytokines and growth factors, STAT family members are phosphorylated by the receptor associated kinases, and then form homo- or heterodimers that translocate to the cell nucleus where they act as transcription activators. This protein mediates the signal transduction triggered by various cell ligands, such as IL2, IL4, CSF1, and different growth hormones. It has been shown to be involved in diverse biological processes, such as TCR signaling, apoptosis, adult mammary gland development, and sexual dimorphism of liver gene expression. This gene was found to fuse to retinoic acid receptor-alpha (RARA) gene in a small subset of acute promyelocytic leukemias (APLL). The dysregulation of the signaling pathways mediated by this protein may be the cause of the APLL.
Source :
E.coli
Species :
Human, Mouse, Rat
Tag :
N-His
Form :
Freeze-dried powder
Molecular Mass :
Predicted Molecular Mass: 32.0 kDa
Accurate Molecular Mass: 36 kDa
Protein length :
Ala497-Ser749
Purity :
> 90%
Applications :
Positive Control; Immunogen; SDS-PAGE; WB.
Stability :
The thermal stability is described by the loss rate. The loss rate was determined by accelerated thermal degradation test, that is, incubate the protein at 37 centigrade for 48h, and no obvious degradation and precipitation were observed. The loss rate is less than 5% within the expiration date under appropriate storage condition.
Storage :
Avoid repeated freeze/thaw cycles. Store at 2-8 centigrade for one month. Aliquot and store at -80 centigrade for 12 months.
Storage Buffer :
20mM Tris, 150mM NaCl, pH8.0, containing 1mM EDTA, 1mM DTT, 0.01% SKL, 5% Trehalose and Proclin300.
Reconstitution :
Reconstitute in 20mM Tris, 150mM NaCl (pH8.0) to a concentration of 0.1-1.0 mg/mL. Do not vortex.
Products Types
Related Gene
For Research Use Only. Not intended for any clinical use. No products from Creative BioMart may be resold, modified for resale or used to manufacture commercial products without prior written approval from Creative BioMart.
Q&As (0)
Ask a question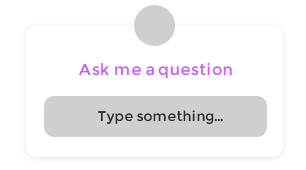 Customer Reviews (0)
Write a review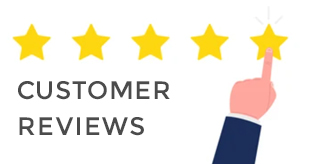 Ask a Question for All STAT5B Products
Required fields are marked with *
My Review for All STAT5B Products
Required fields are marked with *