Nicotiana tabacum Specific Expression Platform
Creative BioMart's recombinant proteins under Animal Component-Free Process (ACFP) are expressed in cell lines using dedicated animal-free raw materials and labware. Production and purification procedures use equipment and media that are confirmed animal-free. Every stage of the manufacturing process follows stringent Standard Operating Procedures (SOPs).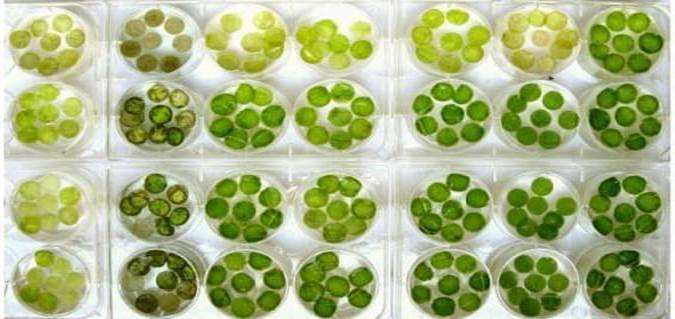 Plants have been explored and used as a source of food and medicine since ancient times and are generally considered safe for human use. Hence plants in general provide a safer alternative to be used as a host system for production of desired proteins. In the last decade, tremendous progress has been made in this field and it has reached to the level where it could offer competitive alternative to the established technologies that use bacteria, insect and cultured mammalian cells. Plant molecular farming has become a very important growing prospective approach in biotechnology, includes production of recombinant pharmaceutical and industrial proteins in large-scale quantities from engineered plants.
Creative BioMart has developed a new Nicotiana tabacum specific expression platform. We express recombinant proteins in non-transgenic plants by transient expression of a vector containing the cDNA of the protein of interest. The purified recombinant protein will contain disulfide bonds and some post-translational modifications, with high purity, and completely animal free.
Use of Nicotiana tabacum specific expression platform offers considerable advantages over the conventional systems: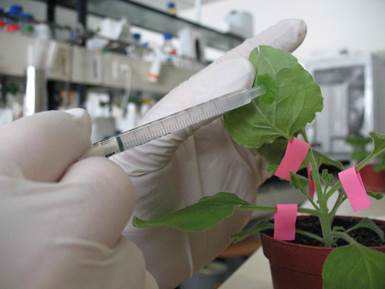 Low cost genetic engineering.
Free from mammalian pathogen contaminations.
Minimal endotoxin level.
Provides some post-translational modifications required for protein stability, bioactivity and favorable pharmacokinetics.
Industrial scale production can be achieved by cultivation of more plants.
Downstream processing is easy and less expensive.
Economical system compared to mammalian cell culture and microbial fermentation.
Plant cell cultures can be used for the manufacture of small molecule drugs, but they are also advantageous for molecular farming because of the high level of containment that they offer and the possibility of producing proteins under current good manufacturing practice (cGMP) conditions. Nicotiana tabacum produces high level of transient concentrations of recombinant proteins, in addition to producing a large amount of biomass and a relatively low quantity of alkaloids, making itself the most effective plant host for pharmaceutical protein manufacture.
Price quote upon request; please feel free to contact us for further information.
Contact us
or send an email at
for project quotations and more detailed information.
Online Inquiry
---