Nucleotide Excision Repair (NER) Proteins Background
Nucleotide excision repair, or NER for short, is a modification of the whole genome by nucleotide identification. NER mainly repairs DNA damage affecting regional chromosome structure, including ultraviolet light. A pyrimidine dimer, a chemical molecule or a bond between a protein and DNA—a DNA adduct, or a DNA-DNA bond—a DNA cross-link. If the form of these damages is not properly excluded, the DNA polymerase will remain unrecognizable and remain in the site of damage, at which point the cell activates the cell cycle checkpoint to completely stop the cell cycle.
Introductions
Nucleotide excision repair is an important DNA repair system in humans that recognizes and repairs a variety of structurally unrelated DNA damage, primarily repairing pyrimidine dimers and large carcinogens - DNA adducts and various DNA-helical distortions. Deformed damage. Two pathways are included in the repair system, one for the genome-wide repair (GG-NER) pathway, which repairs the genome-wide DNA damage, characterized by a slower rate; the second is the transcriptional retinal repair (TCR) pathway, which It primarily repairs a variety of DNA damage that blocks the elongation of RNA polymerase, characterized by a relatively fast repair rate. These two pathways are basically the same in the repair process after the damage is identified. Environmental carcinogens can cause DNA damage when they enter the human body. If the body cannot repair damaged DNA in time, it may cause genetic mutations, which may lead to tumors. The body has nearly 30 gene products involved in the whole process of its resection and repair, which will be discussed in detail below.
Pigmentation of dry skin disease gene A (XPA)
Pigmentation of dry skin disease gene A is located on chromosome 9 (9Q23.3), consisting of 273 amino acids, containing 6 exons, with a total length of 1377 bp and a relative molecular weight of 31 000 kDa. XPA protein is a hydrophobic protein found in the nucleus. Its main function is to recognize damaged DNA, which is an evolutionarily conserved DNA repair enzyme. In the nucleotide excision repair pathway, XPA can work with DNA complexes such as XPC and DNA polymerase to repair damaged DNA. The study found that the XPA gene affects the DNA repair ability of the nucleotide excision repair pathway by regulating the expression of the gene through the SNP polymorphism A23G and the G228A at position 228, thus achieving regulatory effects.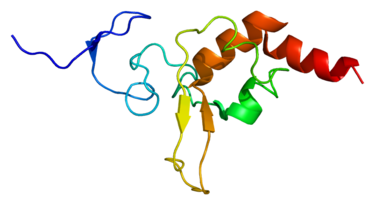 Figure 1. Protein structure of XPA.
Pigmented dry skin disease gene C (XPC)
Pigmented dry skin disease gene C-stained dry skin disease gene C is located on chromosome 3P25, about 33 kb in size, has a molecular weight of 106 KD, and contains 16 exons and 15 introns, one of which is a 1.6 kb intron. It is included in the 5th exon. Human XPC protein is present in the nucleus and encodes a protein of 940 amino acids with a molecular weight of approximately 125 kDa. As an evolutionarily conserved DNA repair enzyme, the XPC gene plays a role in the identification of DNA damage in the initial stage of excision repair, providing conditions for the subsequent addition of XPA and TFIIH, and is an important component of the nucleotide excision repair system.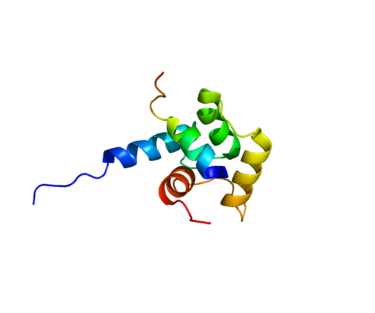 Figure 2. Protein structure of XPC.
Pigmented dry skin disease gene D (XPD)
Pigmented dry skin disease gene D (also known as excision repair cross-complementing gene) is an important member of the nucleotide excision repair family. XPD contains 760 amino acids, a molecular weight of 87 KD, a length of about 20 kb, and is located on chromosome 19q13.2. ~13.3. XPD belongs to DNA helicase and its main function is to participate in gene transcription and nucleotide excision repair, which plays a key role in the initiation of complex from closed state to open position. Mutation of XPD gene It can reduce the activity of its gene product-transcription factor TFIIH complex, and may cause DNA repair defects and transcriptional defects, etc., resulting in changes in cell function due to mutation of its gene. Most of the studies on functional changes focus on the SNPs codon 156, Asp312Asn and Lys751Gln sites encoded by this gene, but the significance of functional changes due to their mutation is still being explored.
Cancer
Genetic variants or mutations in nucleotide repair genes can affect cancer risk by affecting repair efficacy. Single nucleotide polymorphisms (SNPs) and non-synonymous coding SNPs (nsSNPs) are very low in the population (> 1%). If located in the NER gene or regulatory sequence, such mutations may have a negative impact on DNA repair capacity, leading to an increased likelihood of cancer development. Although the functional effects of all polymorphisms have not been determined, certain polymorphisms in DNA repair genes or their regulatory sequences do cause phenotypic changes and are involved in the development of cancer.
Reference:
1. Karahalil B.; et al. Impact of DNA polymorphisms in key DNA base excision repair proteins on cancer risk. Human and Experimental Toxicology.2012, 31 (10): 981–1005.