CCL27
Official Full Name

chemokine (C-C motif) ligand 27

Background

CTACK is a keratinocyte-derived CC chemokine which signals through the CCR10 receptor. Both CTACK and CCR10 are expressed in normal and irritated epithelial cells. CTACK selectively attracts CLA+ T-cells and directs them into the skin. CTACK contains the

Synonyms

CCL27; chemokine (C-C motif) ligand 27; SCYA27, small inducible cytokine subfamily A (Cys Cys), member 27; C-C motif chemokine 27; ALP; CC chemokine ILC; CTACK; CTAK; cutaneous T cell attracting chemokine; ESkine; IL 11 Ralpha locus chemokine; ILC; PESKY;
| Species | Cat.# | Product name | Source (Host) | Tag | Protein Length | Price |
| --- | --- | --- | --- | --- | --- | --- |
| Human | CCL27-302HCL | Recombinant Human CCL27 cell lysate | | N/A | | |
| Human | CCL27-3384H | Recombinant Human CCL27 protein, His-tagged | HEK293 | His | | |
| Human | CCL27-27824TH | Recombinant Human CCL27 | E.coli | N/A | | |
| Human | CCL27-27826TH | Recombinant Human CCL27 protein | E.coli | N/A | | |
| Human | CCL27-255H | Recombinant Human CCL27, His tagged | E.coli | Fc | | |
| Human | CCL27-1212H | Recombinant Human CCL27 Protein (Phe25-Gly112), N-GST tagged | E.coli | N-GST | | |
| Human | CCL27-76H | Recombinant Human Chemokine (C-C motif) Ligand 27 | E.coli | N/A | | |
| Human | CCL27-2053H | Recombinant Human Chemokine (C-C motif) Ligand 27, 25-112 aa | E.coli | N/A | | |
| Human | CCL27-151H | Recombinant Human CCL27 Protein, DYKDDDDK-tagged | Human Cells | DYKDDDDK | | |
| Human | CCL27-0633H | Recombinant Human CCL27 Protein, GST-Tagged | Wheat Germ | GST | | |
| Human | CCL27-1748H | Recombinant Human CCL27 protein, His & S-tagged | E.coli | His/S | | |
| Human | CCL27-53H | Recombinant Human CCL27 Protein | E.coli | | | |
| Human | CCL27-017H | Recombinant Human CCL27 Protein | | | | |
| Human | CCL27-67H | Recombinant Human CCL27 Protein, Biotin-tagged | E.coli | Biotin | | |
| Human | CCL27-0875H | Recombinant Human CCL27 Protein (Phe25-Gly112), GST tagged | E.coli | GST | | |
| Rat | Ccl27-681R | Active Recombinant Rat Ccl27 | E.coli | N/A | | |
| Rhesus Macaque | CCL27-689R | Recombinant Rhesus monkey CCL27 Protein, His-tagged | Mammalian Cell | His | | |
| Rhesus Macaque | CCL27-517R | Recombinant Rhesus Macaque CCL27 Protein, His (Fc)-Avi-tagged | HEK293 | His (Fc)-Avi | | |
| Rhesus Macaque | CCL27-517R-B | Recombinant Rhesus Macaque CCL27 Protein Pre-coupled Magnetic Beads | HEK293 | | | |
Involved Pathway
Protein Function
Interacting Protein
CCL27 Related Articles
CCL27 Related Gene Family
CCL27 Related Research Area
CCL27 involved in several pathways and played different roles in them. We selected most pathways CCL27 participated on our site, such as Chemokine receptors bind chemokines, Chemokine signaling pathway, Class A/1 (Rhodopsin-like receptors), which may be useful for your reference. Also, other proteins which involved in the same pathway with CCL27 were listed below. Creative BioMart supplied nearly all the proteins listed, you can search them on our site.
| Pathway Name | Pathway Related Protein |
| --- | --- |
| Chemokine receptors bind chemokines | CCL19A.2;CCRL2;CCL27;CCL35.1;CXCR7B;CCR6;CCR3;AMCF-II;ACKR4 |
| Chemokine signaling pathway | CXCL10;AKT1;CCL5;JAK2;PRKCB;FGR;GSK3A;RHOA;CXCL9 |
| Class A/1 (Rhodopsin-like receptors) | ADRB3;ADRA2A;OPN4B;SSTR4;RLN3A;CNR2;NMBA;TAC3;CNR1 |
| Cytokine-cytokine receptor interaction | CCL8;LOC100033925;TGFB1;CCL26;GM13305;TNFRSF19;FLT1;CCL17;TNFRSF8 |
| G alpha (i) signalling events | CCR6;ADRA2C;S1PR3;NMS;LPAR2B;DRD2;RGS1;PYYA;OPN1LW2 |
| GPCR downstream signaling | FPR-RS3;GAL;OR56A1;OXGR1A.2;CHRM4;OPN1LW2;ANXA1C;INSL3;ADCYAP1R1 |
| GPCR ligand binding | CD97;EDN1;NPB;GNB5A;CCR9;QRFPR;NPFF;GHRH;KEL |
| Peptide ligand-binding receptors | SSTR5;OXTRL;INSL5;ACKR4;CCL35.2;PYYA;APLNR;PENKA;INSL3 |
CCL27 has several biochemical functions, for example, chemokine activity. Some of the functions are cooperated with other proteins, some of the functions could acted by CCL27 itself. We selected most functions CCL27 had, and list some proteins which have the same functions with CCL27. You can find most of the proteins on our site.
| Function | Related Protein |
| --- | --- |
| chemokine activity | CCL19A.2;CCL44;CCL19B;CCL39.1;CCL33.2;PPBP;CCL25;CCL16;CCL8 |
CCL27 has direct interactions with proteins and molecules. Those interactions were detected by several methods such as yeast two hybrid, co-IP, pull-down and so on. We selected proteins and molecules interacted with CCL27 here. Most of them are supplied by our site. Hope this information will be useful for your research of CCL27.
Xiong, N; Fu, YY; et al. CCR10 and its ligands in regulation of epithelial immunity and diseases. PROTEIN & CELL 3:571-580(2012).
Ye, ZJ; Zhou, Q; et al. Differentiation and Recruitment of IL-22-Producing Helper T Cells Stimulated by Pleural Mesothelial Cells in Tuberculous Pleurisy. AMERICAN JOURNAL OF RESPIRATORY AND CRITICAL CARE MEDICINE 185:660-669(2012).
Q&As (0)
Ask a question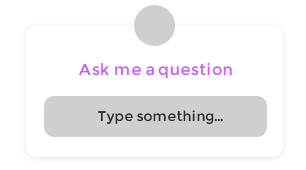 Customer Reviews (0)
Write a review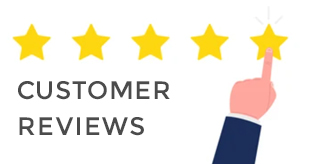 Ask a Question for All CCL27 Products
Required fields are marked with *
My Review for All CCL27 Products
Required fields are marked with *