PRMT1
Official Full Name

protein arginine methyltransferase 1

Background

This gene encodes a member of the protein arginine N-methyltransferase (PRMT) family. Post-translational modification of target proteins by PRMTs plays an important regulatory role in many biological processes, whereby PRMTs methylate arginine residues by transferring methyl groups from S-adenosyl-L-methionine to terminal guanidino nitrogen atoms. The encoded protein is a type I PRMT and is responsible for the majority of cellular arginine methylation activity. Increased expression of this gene may play a role in many types of cancer. Alternatively spliced transcript variants encoding multiple isoforms have been observed for this gene, and a pseudogene of this gene is located on the long arm of chromosome 5. [provided by RefSeq, Dec 2011]

Synonyms

PRMT1; protein arginine methyltransferase 1; ANM1; HCP1; IR1B4; HRMT1L2; protein arginine N-methyltransferase 1; interferon receptor 1-bound protein 4; histone-arginine N-methyltransferase PRMT1; HMT1 (hnRNP methyltransferase, S. cerevisiae)-like 2; heterogeneous nuclear ribonucleoprotein methyltransferase 1-like 2;
| Species | Cat.# | Product name | Source (Host) | Tag | Price |
| --- | --- | --- | --- | --- | --- |
| Human | PRMT1-31112TH | Active Recombinant Human PRMT1 protein, GST-tagged | E.coli | GST | |
| Human | PRMT2-67H | Active Recombinant Human PRMT2, FLAG-tagged | Sf9 Insect Cell | Flag | |
| Human | PRMT1-181H | Active Recombinant Human PRMT1, GST-tagged | Sf9 Insect Cell | GST | |
| Human | PRMT1-123H | Recombinant Human PRMT1 protein, T7/His-tagged | E.coli | T7/His | |
| Human | PRMT1-31114TH | Recombinant Human PRMT1, MBP-tagged | E.coli | MBP | |
| Human | PRMT1-59H | Recombinant Human PRMP1, His-tagged | E.coli | His | |
| Human | PRMT1-5040H | Active Recombinant Human PRMT1 Protein, His-MBP-tagged | Wheat Germ | His/Myc | |
| Human | PRMT1-623H | Recombinant Human PRMT1 | Mammalian Cell | His | |
| Human | PRMT1-1967H | Recombinant Human PRMT1, GST-tagged | E.coli | GST | |
| Human | PRMP1-678H | Recombinant Human PRMP1, His-tagged | Insect Cell | His | |
| Human | PRMT1-1761H | Recombinant Human Protein Arginine Methyltransferase 1, His-MBP-tagged | Human | His/Myc | |
| Human | PRMT1-1616H | Recombinant Human Protein Arginine Methyltransferase 1, GST-tagged | Sf9 Insect Cell | GST | |
| Human | PRMT1-5041H | Recombinant Human PRMT1 Protein, GST-tagged | Wheat Germ | GST | |
| Human | PRMT1-500HCL | Recombinant Human PRMT1 lysate | HEK293 | N/A | |
| Human | PRMT1-3680HF | Recombinant Full Length Human PRMT1 Protein | In Vitro Cell Free System | | |
| Human | PRMT1-3005H | Recombinant Human PRMT1 Protein, MYC/DDK-tagged | HEK293 | Myc/DDK | |
| Human | PRMT1-3411H | Recombinant Human PRMT1 Protein, Myc/DDK-tagged, C13 and N15-labeled | HEK293T | Myc/DDK | |
| Human | PRMT1-016H | Recombinant Human PRMT1 Protein, GST-tagged | E.coli | GST | |
| Human | PRMT1-1770H | Recombinant Human PRMT1 Protein, His (Fc)-Avi-tagged | HEK293 | His (Fc)-Avi | |
| Human | PRMT1-064H | Recombinant Human PRMT1 Protein, GST-tagged | E. coli | GST | |
| Human | PRMT1-1286H | Recombinant Human PRMT1 Protein, Myc/DDK-tagged, C13 and N15-labeled | HEK293T | Myc/DDK | |
| Human | PRMT1-1770H-B | Recombinant Human PRMT1 Protein Pre-coupled Magnetic Beads | HEK293 | | |
| Human | PRMT1-1985H | Recombinant Human PRMT1 Protein, His&GST-tagged | E.coli | N-His&GST | |
| Human | PRMT1-309HFL | Active Recombinant Full Length Human PRMT1 Protein, C-Flag-tagged | Mammalian cells | Flag | |
| Mouse | Prmt1-1762M | Recombinant Mouse Protein Arginine N-methyltransferase 1, His-MBP-tagged | Mouse | His/Myc | |
| Mouse | Prmt1-7228M | Active Recombinant Mouse Prmt1 Protein, His-MBP-tagged | E.coli | His/Myc | |
| Mouse | Prmt1-1171M | Recombinant Mouse Prmt1 Protein, MYC/DDK-tagged | HEK293T | MYC/DDK | |
| Rat | Prmt1-711R | Recombinant Rat Protein Arginine Methyltransferase 1 | E.coli | N/A | |
| Rat | PRMT1-4705R | Recombinant Rat PRMT1 Protein | Mammalian Cell | His | |
| Rat | PRMT1-4364R-B | Recombinant Rat PRMT1 Protein Pre-coupled Magnetic Beads | HEK293 | | |
| Rat | PRMT1-4364R | Recombinant Rat PRMT1 Protein, His (Fc)-Avi-tagged | HEK293 | His (Fc)-Avi | |
| Zebrafish | PRMT1-10921Z | Recombinant Zebrafish PRMT1 | Mammalian Cell | His | |
| | Kit-1854 | PRMT1 Homogeneous Assay Kit | | N/A | |
| | Kit-1853 | PRMT1 Chemiluminescent Assay Kit | | N/A | |
Involved Pathway
Protein Function
Interacting Protein
PRMT1 Related Articles
PRMT1 involved in several pathways and played different roles in them. We selected most pathways PRMT1 participated on our site, such as FoxO signaling pathway, which may be useful for your reference. Also, other proteins which involved in the same pathway with PRMT1 were listed below. Creative BioMart supplied nearly all the proteins listed, you can search them on our site.
| Pathway Name | Pathway Related Protein |
| --- | --- |
| FoxO signaling pathway | HRASB;INS;RAG1;FOXO3A;ATM;PIK3R1;BCL6A;IGF1RB;FOXO3 |
PRMT1 has several biochemical functions, for example, N-methyltransferase activity, enzyme binding, histone methyltransferase activity. Some of the functions are cooperated with other proteins, some of the functions could acted by PRMT1 itself. We selected most functions PRMT1 had, and list some proteins which have the same functions with PRMT1. You can find most of the proteins on our site.
| Function | Related Protein |
| --- | --- |
| N-methyltransferase activity | FBLL1;PRDM12;TRMT10B;HEMK1;PRDM13;PRMT1;METTL8;RNMTL1B;METTL21A |
| enzyme binding | APOA5;ITGB3;RYR2;CD40;ACAT1;CAV1;MAPK8;USF1;PARP1 |
| histone methyltransferase activity | SUV39H1;EZH2;PRDM13;PRMT2;EED;PRMT6;PRMT1;CARM1;SUZ12 |
| histone methyltransferase activity (H4-R3 specific) | PRMT1;PRMT8;PRMT6;PRMT7;PRMT8B |
| identical protein binding | CNTN2;MUL1A;NLRC4;IK;PRMT1;SH3GLB1;PHYKPL;CALCA;DAPK3 |
| methyltransferase activity | FAM119B;ALDH1L2;NSUN4;EHMT1A;METTL13;WBSCR22;NTMT1;DNMT3AB;PRDM11 |
| mitogen-activated protein kinase p38 binding | SPAG9;RPS6KA4;PRMT1;TAB1;NFATC1 |
| poly(A) RNA binding | UCHL5;RPS27L;HNRNPR;TOP3B;SEC61B;RBM12B1;PTCD3;SLIRP;D19BWG1357E |
| protein binding | PDXP;DNAJB9;STON2;ZNF559-ZNF177;PABPC4;CAB39;RSG1;AES;BCR |
| protein methyltransferase activity | TRMT112;FAM86;RNMTL1A;METTL8;TRMT10B;NDUFAF5;PRDM11;NTMT1;RNMTL1B |
| protein-arginine N-methyltransferase activity | TRMT10B;METTL21A;PRMT1;TRMT10C;FBXO11;PRDM13;DIMT1;NDUFAF5;FBLL1 |
| protein-arginine omega-N asymmetric methyltransferase activity | PRMT1;PRMT8;CARM1;PRMT8B;PRMT7;PRMT3;PRMT2;PRMT6 |
PRMT1 has direct interactions with proteins and molecules. Those interactions were detected by several methods such as yeast two hybrid, co-IP, pull-down and so on. We selected proteins and molecules interacted with PRMT1 here. Most of them are supplied by our site. Hope this information will be useful for your research of PRMT1.
HNRNPR; NRIP1; HNRNPK; SPEG; WDYHV1
Fujimoto, K; Kurokawa, R; et al. Development of a mouse monoclonal antibody for the detection of asymmetric dimethylarginine of Translocated in LipoSarcoma/FUsed in Sarcoma and its application in analyzing methylated TLS. CELL AND BIOSCIENCE 4:-(2014).
Bikkavilli, RK; Avasarala, S; et al. In vitro Methylation Assay to Study Protein Arginine Methylation. JOVE-JOURNAL OF VISUALIZED EXPERIMENTS :-(2014).
Q&As (0)
Ask a question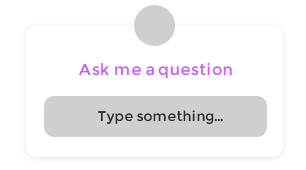 Customer Reviews (0)
Write a review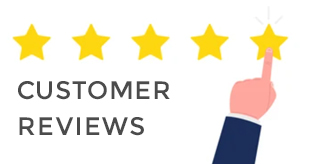 Ask a Question for All PRMT1 Products
Required fields are marked with *
My Review for All PRMT1 Products
Required fields are marked with *