Recombinant Human HAVCR1 Protein, GST-tagged
| | |
| --- | --- |
| Cat.No. : | HAVCR1-4589H |
| Product Overview : | Human HAVCR1 full-length ORF ( AAH13325, 1 a.a. - 364 a.a.) recombinant protein with GST-tag at N-terminal. |
Specification
Gene Information
Related Products
Description :
The protein encoded by this gene is a membrane receptor for both human hepatitis A virus (HHAV) and TIMD4. The encoded protein may be involved in the moderation of asthma and allergic diseases. The reference genome represents an allele that retains a MTTVP amino acid segment that confers protection against atopy in HHAV seropositive individuals. Alternative splicing of this gene results in multiple transcript variants. Related pseudogenes have been identified on chromosomes 4, 12 and 19. [provided by RefSeq, Apr 2015]
Source :
Wheat Germ
Species :
Human
Tag :
GST
Molecular Mass :
65.78 kDa
AA Sequence :
MHPQVVILSLILHLADSVAGSVKVG GEAGPSVTLPCHYSGAVTSMCWNRG SCSLFTCQNGIVWTNGTHVTYRKDT RYKLLGDLSRRDVSLTIENTAVSDS GVYCCRVEHRGWFNDMKITVSLEIV PPKVTTTPIVTTVPTVTTVRTSTTV PTTTTVPMTTVPTTTVPTTMSIPTT TTVLTTMTVSTTTSVPTTTSIPTTT SVPVTTTVSTFVPPMPLPRQNHEPV ATSPSSPQPAETHLTTLQGAIRREP TSSPLYSYTTDGNDTVTESSDGLWN NNQTQLFLEHSLLTANTTKGIYAGV CISVLVLLALLGVIIAKKYFFKREV QQLSVSFSSLQIKALQNAVEKEVQA EDNIYIENSLYATD
Applications :
Enzyme-linked Immunoabsorbent Assay
Western Blot (Recombinant protein)
Antibody Production
Protein Array
Notes :
Best use within three months from the date of receipt of this protein.
Storage :
Store at -8 centigrade. Aliquot to avoid repeated freezing and thawing.
Storage Buffer :
50 mM Tris-HCI, 10 mM reduced Glutathione, pH=8.0 in the elution buffer.
Products Types
Related Gene
For Research Use Only. Not intended for any clinical use. No products from Creative BioMart may be resold, modified for resale or used to manufacture commercial products without prior written approval from Creative BioMart.
Q&As (0)
Ask a question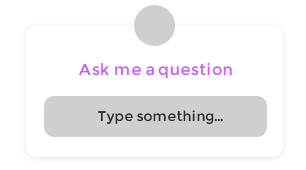 Customer Reviews (0)
Write a review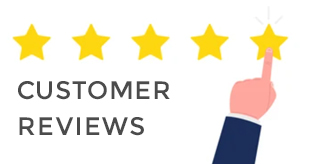 Ask a Question for All HAVCR1 Products
Required fields are marked with *
My Review for All HAVCR1 Products
Required fields are marked with *