CCL24
Official Full Name

chemokine (C-C motif) ligand 24

Background

C-C motif chemokine 24 (CCL24), also known as Eotaxin-2 and MPIF-2, is a 119 amino acid secreted protein that is found in activated monocytes and activated T lymphocytes. After signal sequence processing and maturation, it becomes 93 amino acids long (27 to 119). CCL 24 belongs to the intercrine beta (chemokine CC) family and is N- glycosylated after post-translational modification. It serves as a chemotactic factor for resting T-lymphocytes, and eosinophils. CCL24 has a lower chemotactic activity for neutrophils but none for monocytes and activated lymphocytes. It is a strong suppressor of colony formation by a multi-potential hematopoietic progenitor cell line. CCL24 binds to CCR3.

Synonyms

Ckb-6; MPIF-2; MPIF2; SCYA24; C-C motif chemokine 24; CK-beta-6; eosinophil chemotactic protein 2; eotaxin-2; myeloid progenitor inhibitory factor 2; small inducible cytokine subfamily A (Cys-Cys), member 24; small-inducible cytokine A24;
| Species | Cat.# | Product name | Source (Host) | Tag | Protein Length | Price |
| --- | --- | --- | --- | --- | --- | --- |
| Human | CCL24-258H | Recombinant Human CCL24 protein, His-tagged | Insect Cells | His | | |
| Human | CCL24-101H | Active Recombinant Human Chemokine (C-C motif) Ligand 24, HIgG1 Fc-tagged, mutant | CHO | Fc | | |
| Human | CCL24-437HCL | Recombinant Human CCL24 cell lysate | Insect Cell | N/A | | |
| Human | CCL24-138H | Recombinant Human CCL24, Fc-tagged | CHO | Fc | | |
| Human | CCL24-816H | Recombinant Human CCL24 protein, His-tagged | E.coli | His | | |
| Human | CCL24-102H | Active Recombinant Human Chemokine (C-C motif) Ligand 24, MIgG2a Fc-tagged | CHO | Fc | | |
| Human | CCL24-357H | Recombinant Human Chemokine (C-C motif) Ligand 24 | Human | N/A | | |
| Human | CCL24-103H | Active Recombinant Human Chemokine (C-C motif) Ligand 24, HIgG1 Fc-tagged | CHO | Fc | | |
| Human | CCL24-0629H | Recombinant Human CCL24 Protein, GST-Tagged | Wheat Germ | GST | | |
| Human | CCL24-65H | Recombinant Human CCL24 Protein, Biotin-tagged | E.coli | Biotin | | |
| Human | CCL24-035H | Recombinant Human CCL24 Protein, His-tagged | HEK293 | His | | |
| Human | CCL24-151H | Active Recombinant Human CCL24 Protein, His-tagged | HEK293 | His | | |
| Human | CCL24-036H | Active Recombinant Human CCL24 Protein, hFc-tagged | HEK293 | hFc | | |
| Human | CCL24-51H | Recombinant Human CCL24 Protein | E.coli | | | |
| Human | CCL24-1294H | Recombinant Human CCL24 Protein (Val27-Cys119), C-His tagged | Mammalian cells | C-His | | |
| Human | CCL24-0885H | Recombinant Human CCL24 Protein (Val27-Cys119), His tagged | E.coli | His | | |
| Human | CCL24-207H | Recombinant Human CCL24 protein | E.coli | N/A | | |
| Human | CCL24-128C | Recombinant Human CCL24 Protein (78 aa) | E.coli | | | |
| Mouse | Ccl24-151M | Recombinant Mouse Ccl24 Protein | E.coli | | | |
| Mouse | Ccl24-1348M | Recombinant Mouse Ccl24 Protein | E. coli | | | |
| Mouse | Ccl24-817M | Recombinant Mouse Ccl24 protein, His-tagged | E.coli | His | | |
| Mouse | Ccl24-046C | Recombinant Mouse Ccl24 Protein (93 aa) | E.coli | | | |
| Mouse | Ccl24-475M | Recombinant Mouse Ccl24 protein | E.coli | N/A | | |
| Rat | Ccl24-818R | Recombinant Rat Ccl24 protein, His-tagged | E.coli | His | | |
| Rat | Ccl24-638R | Recombinant Rat Ccl24 protein | E.coli | N/A | | |
| Rhesus Macaque | CCL24-687R | Recombinant Rhesus monkey CCL24 Protein, His-tagged | Mammalian Cell | His | | |
| Rhesus Macaque | CCL24-515R-B | Recombinant Rhesus Macaque CCL24 Protein Pre-coupled Magnetic Beads | HEK293 | | | |
| Rhesus Macaque | CCL24-515R | Recombinant Rhesus Macaque CCL24 Protein, His (Fc)-Avi-tagged | HEK293 | His (Fc)-Avi | | |
Involved Pathway
Protein Function
Interacting Protein
CCL24 Related Articles
CCL24 Related Gene Family
CCL24 Related Research Area
CCL24 involved in several pathways and played different roles in them. We selected most pathways CCL24 participated on our site, such as Cytokine-cytokine receptor interaction, Chemokine signaling pathway, which may be useful for your reference. Also, other proteins which involved in the same pathway with CCL24 were listed below. Creative BioMart supplied nearly all the proteins listed, you can search them on our site.
| Pathway Name | Pathway Related Protein |
| --- | --- |
| Cytokine-cytokine receptor interaction | BMP2;CXCR4A;BMP7A;CRFB4;IL26;IL8L1;CXCR1;RELT;IL10RB |
| Chemokine signaling pathway | HCK;CCL6;CCR1;SHC4;NCF1;GNG12;GRK4;CXCL10;ADRBK1 |
CCL24 has several biochemical functions, for example, CCR chemokine receptor binding, chemokine activity. Some of the functions are cooperated with other proteins, some of the functions could acted by CCL24 itself. We selected most functions CCL24 had, and list some proteins which have the same functions with CCL24. You can find most of the proteins on our site.
| Function | Related Protein |
| --- | --- |
| CCR chemokine receptor binding | CCL20A.3;CCL19A.2;CCL20;CCL34B.4;CCL17;CCL16;CCL22;CCL33.3;CCL38.1 |
| chemokine activity | AMCF-II;CXCL6;CCL38A.5;CCL34B.1;XCL2;CCL19;CCL25;CCL21B;CXCL13 |
CCL24 has direct interactions with proteins and molecules. Those interactions were detected by several methods such as yeast two hybrid, co-IP, pull-down and so on. We selected proteins and molecules interacted with CCL24 here. Most of them are supplied by our site. Hope this information will be useful for your research of CCL24.
Makita, N; Hizukuri, Y; et al. IL-10 enhances the phenotype of M2 macrophages induced by IL-4 and confers the ability to increase eosinophil migration. INTERNATIONAL IMMUNOLOGY 27:131-141(2015).
Huang, XS; Gruner, B; et al. Distinctive cytokine, chemokine, and antibody responses in Echinococcus multilocularis-infected patients with cured, stable, or progressive disease. MEDICAL MICROBIOLOGY AND IMMUNOLOGY 203:185-193(2014).
Q&As (0)
Ask a question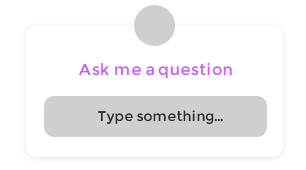 Customer Reviews (0)
Write a review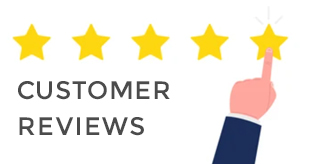 Ask a Question for All CCL24 Products
Required fields are marked with *
My Review for All CCL24 Products
Required fields are marked with *