USP2
Official Full Name

ubiquitin specific peptidase 2

Background

This gene encodes a member of the family of de-ubiquitinating enzymes, which belongs to the peptidase C19 superfamily. The encoded protein is a ubiquitin-specific protease which is required for TNF-alpha (tumor necrosis factor alpha) -induced NF-kB (nuclear factor kB) signaling. This protein deubiquitinates polyubiquitinated target proteins such as fatty acid synthase, murine double minute 2 (MDM2), MDM4/MDMX and cyclin D1. MDM2 and MDM4 are negative regulators of the p53 tumor suppressor and cyclin D1 is required for cell cycle G1/S transition. Multiple alternatively spliced transcript variants encoding different isoforms have been identified. [provided by RefSeq, Aug 2011]

Synonyms

USP2; ubiquitin specific peptidase 2; USP9; UBP41; ubiquitin carboxyl-terminal hydrolase 2; ubiquitin thioesterase 2; deubiquitinating enzyme 2; ubiquitin specific protease 9; ubiquitin specific protease 12; 41 kDa ubiquitin-specific protease; ubiquitin-specific-processing protease 2;
| Species | Cat.# | Product name | Source (Host) | Tag | Protein Length | Price |
| --- | --- | --- | --- | --- | --- | --- |
| Chicken | USP2-6487C | Recombinant Chicken USP2 | Mammalian Cell | His | | |
| Human | USP226316H | Recombinant Human USP2 (258-605) Protein | | | | |
| Human | USP2-182H | Active Recombinant Human USP2, GST-tagged | E.coli | GST | | |
| Human | USP2-153H | Recombinant Human USP2, His-tagged | E.coli | His | | |
| Human | USP2-468HCL | Recombinant Human USP2 293 Cell Lysate | HEK293 | N/A | | |
| Human | USP226345H | Recombinant Human USP2 (260-605)-GSGSGS-FLAG-Ubiquitin (1-71) (E472A, K473A) Protein | | | | |
| Human | USP2-544H | Active Recombinant Human USP2 Protein, His-tagged | E.coli | His | | |
| Human | USP2-320H | Active Recombinant human USP2 protein, FLAG-tagged | Sf9 Insect Cell | FLAG | | |
| Human | USP2-3620H | Recombinant Human USP2, GST-tagged | E.coli | GST | | |
| Human | USP216623H | Recombinant Human USP2 (260-605)-GSGSGSTNTRPTNYPG-Ubiquitin (1-71) (E472A, K473A) Protein | | | | |
| Human | USP2-011H | Recombinant Human USP2 Protein, His-tagged | E.coli | His | | |
| Human | USP2-092H | Recombinant Human USP2 Protein, His-tagged | E. coli | His | | |
| Human | USP2-1042H | Active Recombinant Human USP2 | E.coli | N/A | | |
| Human | USP2-0550H | Recombinant Human USP2 Protein (N259-M605), His tagged | E.coli | His | | |
| Human | USP2-0551H | Recombinant Human USP2 Protein (N259-M605), Tag Free | E.coli | No tag | | |
| Human | USP2-886H | Recombinant Human USP2 Protein, Myc/DDK-tagged, C13 and N15-labeled | HEK293T | Myc/DDK | | |
| Mouse | USP2-17909M | Recombinant Mouse USP2 Protein | Mammalian Cell | His | | |
| Mouse | Usp2-106M | Recombinant Mouse Usp2 Protein, His-tagged | E.coli | His | | |
| Mouse | USP2-9951M | Recombinant Mouse USP2 Protein, His (Fc)-Avi-tagged | HEK293 | His (Fc)-Avi | | |
| Mouse | USP2-9951M-B | Recombinant Mouse USP2 Protein Pre-coupled Magnetic Beads | HEK293 | | | |
| Mouse | Usp2-6868M | Recombinant Mouse Usp2 Protein, Myc/DDK-tagged | HEK293T | Myc/DDK | | |
| Rat | USP2-6473R | Recombinant Rat USP2 Protein | Mammalian Cell | His | | |
| Rat | USP2-6129R-B | Recombinant Rat USP2 Protein Pre-coupled Magnetic Beads | HEK293 | | | |
| Rat | Usp2-694R | Recombinant Rat Usp2 protein | E.coli | N/A | | |
| Rat | USP2-6129R | Recombinant Rat USP2 Protein, His (Fc)-Avi-tagged | HEK293 | His (Fc)-Avi | | |
| Rhesus Macaque | USP2-4937R | Recombinant Rhesus Macaque USP2 Protein, His (Fc)-Avi-tagged | HEK293 | His (Fc)-Avi | | |
| Rhesus Macaque | USP2-5124R | Recombinant Rhesus monkey USP2 Protein, His-tagged | Mammalian Cell | His | | |
| Rhesus Macaque | USP2-4937R-B | Recombinant Rhesus Macaque USP2 Protein Pre-coupled Magnetic Beads | HEK293 | | | |
Involved Pathway
Protein Function
Interacting Protein
USP2 Related Articles
USP2 Related Signal Pathway
USP2 involved in several pathways and played different roles in them. We selected most pathways USP2 participated on our site, such as Death Receptor Signalling, Regulation of TNFR1 signaling, Signal Transduction, which may be useful for your reference. Also, other proteins which involved in the same pathway with USP2 were listed below. Creative BioMart supplied nearly all the proteins listed, you can search them on our site.
| Pathway Name | Pathway Related Protein |
| --- | --- |
| Death Receptor Signalling | SHARPIN;CLIP3;GNB2L1;TAB1;OTUD7B;CYLD;OTULINB;USP4;RBCK1 |
| Regulation of TNFR1 signaling | OTULINB;OTULIN;FAM105B;TAX1BP1B;USP2;RNF31;USP4;SHARPIN;TAX1BP1 |
| Signal Transduction | RTN4;ANXA1C;FMNL3;FSTL1;GDI1;KREMEN1;FGFBP2;LRP10;METAP2A |
| TNF signaling | OTULIN;OTUD7B;CLIP3;SHRPRBCK1R;RNF31;TAX1BP1B;TAX1BP1;FAM105B;RBCK1 |
| TNF-alpha/NF-kB Signaling Pathway | UNC5CL;DPF2;MARK2;PAPOLA;FAF1;CAPN3;TRAIP;AKAP8;NR2C2 |
| TNFR1-induced NFkappaB signaling pathway | OTUD7B;USP2;SHARPIN;RNF31;USP4;SHRPRBCK1R |
| TNFR1-induced proapoptotic signaling | OTUD7B;USP4;USP2 |
USP2 has several biochemical functions, for example, cyclin binding, cysteine-type endopeptidase activity, identical protein binding. Some of the functions are cooperated with other proteins, some of the functions could acted by USP2 itself. We selected most functions USP2 had, and list some proteins which have the same functions with USP2. You can find most of the proteins on our site.
| Function | Related Protein |
| --- | --- |
| cyclin binding | CDKN1A;CUL3;MDFIC;CDK13;USP2;CDK5RAP3;CDK2;CDK6;PFTK1 |
| cysteine-type endopeptidase activity | USP15;FMNL3;USP38;PSD;CTSB;USP45;CTSBA;USP27X;DUB1 |
| identical protein binding | CLDNG;GOT1;CDC42BPA;SMAD6;ERN1;AIM2;KHDC1B;CST3;STAT6 |
| metal ion binding | RNF187;TRPM6;CSGALNACT2;C2;NSF;PPP1CC;PRR3;ZNF829;MCCC1 |
| protein binding | LPL;NEU4;AMELX;CCKBR;TRAIP;SPANXA1;KLHDC3;SEC61G;KCNQ1 |
| ubiquitin protein ligase binding | CCT2;EGFR;CASP10;MDM2;BCL10;CKB;LTBR;KCNQ3;CUL1B |
| ubiquitin-specific protease activity | ZRANB1B;COPS5;BAP1;USP43;JOSD2;USP31;USP1;USP42;UFD1L |
USP2 has direct interactions with proteins and molecules. Those interactions were detected by several methods such as yeast two hybrid, co-IP, pull-down and so on. We selected proteins and molecules interacted with USP2 here. Most of them are supplied by our site. Hope this information will be useful for your research of USP2.
KRT15; TRAF2; HOMER3; NEFL; TRIM27; GOLGA2
Stes, E; Laga, M; et al. A COFRADIC Protocol To Study Protein Ubiquitination. JOURNAL OF PROTEOME RESEARCH 13:3107-3113(2014).
Husted, RF; Lu, HY; et al. Oxygen regulation of the epithelial Na channel in the collecting duct. AMERICAN JOURNAL OF PHYSIOLOGY-RENAL PHYSIOLOGY 300:F412-F424(2011).
Q&As (0)
Ask a question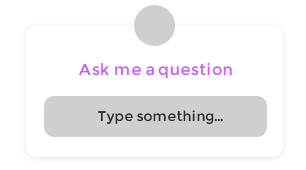 Customer Reviews (0)
Write a review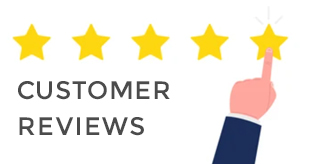 Ask a Question for All USP2 Products
Required fields are marked with *
My Review for All USP2 Products
Required fields are marked with *