WDR77
Official Full Name

WD repeat domain 77

Background

WDR77 is a component of the 20S PRMT5 (MIM 604045)-containing methyltransferase complex, which modifies specific arginines to dimethylarginines in several spliceosomal Sm proteins (see MIM 601061). This modification targets Sm proteins to the survival of motor neurons (SMN) complex (see MIM 600354) for assembly into small nuclear ribonucleoprotein core particles (Friesen et al., 2002 [PubMed 11756452]).[supplied by OMIM, Mar 2008]

Synonyms

WDR77; WD repeat domain 77; p44; MEP50; MEP-50; HKMT1069; Nbla10071; p44/Mep50; methylosome protein 50; androgen receptor cofactor p44; WD repeat-containing protein 77;
Involved Pathway
Protein Function
Interacting Protein
WDR77 involved in several pathways and played different roles in them. We selected most pathways WDR77 participated on our site, such as Chromatin modifying enzymes, Chromatin organization, Gene Expression, which may be useful for your reference. Also, other proteins which involved in the same pathway with WDR77 were listed below. Creative BioMart supplied nearly all the proteins listed, you can search them on our site.
| Pathway Name | Pathway Related Protein |
| --- | --- |
| Chromatin modifying enzymes | KDM2B;KDM2AA;ING5A;HMG20B;CHD4A;SMARCB1B;JHDM1D;TADA1;TAF6L |
| Chromatin organization | C20orf20;MBD3A;JADE1;EHMT2;SMARCB1B;GATAD2B;PRDM16;KDM5C;KDM6AL |
| Gene Expression | ZNF701;ZFP36L1B;CTDP1;ZNF773;ZNF786;ZNF543;ZKSCAN4;LAMTOR1;ZNF750 |
| Metabolism of non-coding RNA | PEAK1;SNUPN;CLNS1A;DDX20;PRMT5;WDR77 |
| RMTs methylate histone arginines | SMARCA4;SMARCA2;PRMT6;WDR77;SMARCB1;PRMT5;SMARCD1;SMARCC2;SMARCE1 |
| Signaling events mediated by HDAC Class I | GATA2;SIRT7;NR2C1;GATA1;PRMT5;SIRT4;TFCP2;FKBP3;SIRT2 |
| snRNP Assembly | PEAK1;SNUPN;DDX20;WDR77;CLNS1A |
WDR77 has several biochemical functions, for example, ligand-dependent nuclear receptor transcription coactivator activity, protein binding. Some of the functions are cooperated with other proteins, some of the functions could acted by WDR77 itself. We selected most functions WDR77 had, and list some proteins which have the same functions with WDR77. You can find most of the proteins on our site.
| Function | Related Protein |
| --- | --- |
| ligand-dependent nuclear receptor transcription coactivator activity | WDR77;HMGA1-RS1;MED24;NCOA3;HELZ2;SLC30A9;SRA1;ZCCHC18;PUS1 |
| protein binding | MAP3K11;PRKCI;DDOST;TINF2;EPOR;POLG;PRKACA;SUPV3L1;FZD5 |
WDR77 has direct interactions with proteins and molecules. Those interactions were detected by several methods such as yeast two hybrid, co-IP, pull-down and so on. We selected proteins and molecules interacted with WDR77 here. Most of them are supplied by our site. Hope this information will be useful for your research of WDR77.
PRMT5; Cct3; Hnrnph1; Ccnd1; YWHAQ; YWHAB; YWHAZ; CTDP1; ZNF207; AQR; PQBP1; BAG2; SNRPC; HNRNPM
Q&As (0)
Ask a question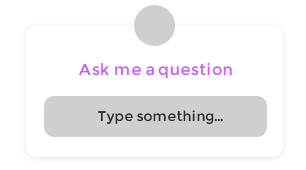 Customer Reviews (0)
Write a review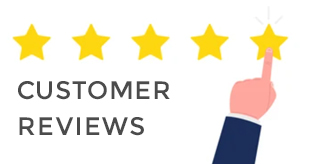 Ask a Question for All WDR77 Products
Required fields are marked with *
My Review for All WDR77 Products
Required fields are marked with *