Recombinant Human WDR77 Protein, GST-tagged
| | |
| --- | --- |
| Cat.No. : | WDR77-4438H |
| Product Overview : | Human MEP50 full-length ORF ( AAH01679, 1 a.a. - 342 a.a.) recombinant protein with GST-tag at N-terminal. |
Specification
Gene Information
Related Products
Description :
WDR77 is a component of the 20S PRMT5 (MIM 604045)-containing methyltransferase complex, which modifies specific arginines to dimethylarginines in several spliceosomal Sm proteins (see MIM 601061). This modification targets Sm proteins to the survival of motor neurons (SMN) complex (see MIM 600354) for assembly into small nuclear ribonucleoprotein core particles (Friesen et al., 2002 [PubMed 11756452]).[supplied by OMIM
Source :
Wheat Germ
Species :
Human
Tag :
GST
Molecular Mass :
63.36 kDa
AA Sequence :
MRKETPPPLVPPAAREWNLPPNAPA CMERQLEAARYRSDGALLLGASSLS GRCWAGSLWLFKDPCAAPNEGFCSA GVQTEAGVADLTWVGERGILVASDS GAVELWELDENETLIVSKFCKYEHD DIVSTVSVLSSGTQAVSGSKDICIK VWDLAQQVVLSSYRAHAAQVTCVAA SPHKDSVFLSCSEDNRILLWDTRCP KPASQIGCSAPGYLPTSLAWHPQQS EVFVFGDENGTVSLVDTKSTSCVLS SAVHSQCVTGLVFSPHSVPFLASLS EDCSLAVLDSSLSELFRSQAHRDFV RDATWSPLNHSLLTTVGWDHQVVHH VVPTEPLPAPGPASVTE
Applications :
Enzyme-linked Immunoabsorbent Assay
Western Blot (Recombinant protein)
Antibody Production
Protein Array
Notes :
Best use within three months from the date of receipt of this protein.
Storage :
Store at -80 centigrade. Aliquot to avoid repeated freezing and thawing.
Storage Buffer :
50 mM Tris-HCI, 10 mM reduced Glutathione, pH=8.0 in the elution buffer.
Products Types
Related Gene
For Research Use Only. Not intended for any clinical use. No products from Creative BioMart may be resold, modified for resale or used to manufacture commercial products without prior written approval from Creative BioMart.
Q&As (0)
Ask a question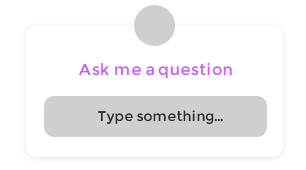 Customer Reviews (0)
Write a review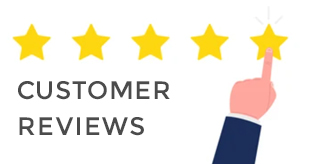 Ask a Question for All WDR77 Products
Required fields are marked with *
My Review for All WDR77 Products
Required fields are marked with *