BRD4
Official Full Name

bromodomain containing 4

Background

The protein encoded by this gene is homologous to the murine protein MCAP, which associates with chromosomes during mitosis, and to the human RING3 protein, a serine/threonine kinase. Each of these proteins contains two bromodomains, a conserved sequence motif which may be involved in chromatin targeting. This gene has been implicated as the chromosome 19 target of translocation t(15;19)(q13;p13.1), which defines an upper respiratory tract carcinoma in young people. Two alternatively spliced transcript variants have been described. [provided by RefSeq, Jul 2008]

Synonyms

BRD4; bromodomain containing 4; CAP; MCAP; HUNK1; HUNKI; bromodomain-containing protein 4; bromodomain-containing 4; chromosome-associated protein;
| Species | Cat.# | Product name | Source (Host) | Tag | Price |
| --- | --- | --- | --- | --- | --- |
| Human | BRD4-902H | Recombinant Human BRD4 | Mammalian Cell | His | |
| Human | BRD4-36H | Recombinant Human BRD4, His&FLAG-tagged | E.coli | His/Flag | |
| Human | BRD4-1904H | Recombinant Human BRD4, GST-tagged | E.coli | GST | |
| Human | BRD4-5928H | Recombinant Human BRD4 protein, His-tagged | Insect Cell | His | |
| Human | BRD4-158H | Recombinant Human BRD4, GST-tagged | E.coli | GST | |
| Human | BRD4-1918H | Recombinant Human BRD4, His-tagged | HEK293 | His | |
| Human | BRD4-1921H | Recombinant Human BRD4, His-tagged | E.coli | His | |
| Human | BRD4-179HCL | Recombinant Human BRD4 cell lysate | | N/A | |
| Human | BRD4-05H | Recombinant Human BRD4 Protein (44-460), N-His tagged | E.coli | N-His | |
| Human | BRD4-3907H | Recombinant Human BRD4 protein, His-tagged | E.coli | His | |
| Human | BRD4820H | Recombinant Human Brd4 (42-168) Protein, His-tagged | E.coli | His | |
| Human | BRD4-37H | Recombinant Human BRD4(Glu49-Glu460) Protein, N-10*His-Flag-tagged | E.coli | His-Flag | |
| Human | BRD4-35H | Active Recombinant Human BRD4 (BD1) Protein (49-170), N-His tagged | E.coli | N-His | |
| Human | BRD4-0297H | Recombinant Human BRD4 Protein (S42-E168), Tag Free | E.coli | No tag | |
| Human | BRD4-38H | Active Recombinant Human BRD4 (BD2) Protein (342-460), N-His tagged | E.coli | N-His | |
| Human | BRD4-2559H | Recombinant Human BRD4 Protein, His (Fc)-Avi-tagged | HEK293 | His (Fc)-Avi | |
| Human | BRD4-0298H | Recombinant Human BRD4 Protein (S42-E168), His tagged | E.coli | His | |
| Human | BRD4-2559H-B | Recombinant Human BRD4 Protein Pre-coupled Magnetic Beads | HEK293 | | |
| Zebrafish | BRD4-6275Z | Recombinant Zebrafish BRD4 | Mammalian Cell | His | |
| Chicken | BRD4-3229C | Recombinant Chicken BRD4 | Mammalian Cell | His | |
| | Kit-1642 | HEK 293 BRD4(1) Bromodomain Assay Kit | | N/A | |
| | Kit-1696 | BRD4 (BD1) Inhibitor Screening Assay Kit | | N/A | |
| | Kit-1697 | BRD4 (BD1) TR-FRET Assay Kit | | N/A | |
| | Kit-1931 | BRD4 bromodomain 2 TR-FRET Assay Kit | | N/A | |
| | Kit-1698 | BRD4 (BD1+BD2) TR-FRET Assay Kit | | N/A | |
| | Kit-1930 | BRD4 bromodomain 1 TR-FRET Assay Kit | | N/A | |
| | Kit-1699 | BRD4 (BD2) Inhibitor Screening Assay Kit | | N/A | |
| | Kit-1932 | BRD4 bromodomains 1 and 2 TR-FRET Assay Kit | | N/A | |
Involved Pathway
Protein Function
Interacting Protein
BRD4 Related Articles
BRD4 involved in several pathways and played different roles in them. We selected most pathways BRD4 participated on our site, such as , which may be useful for your reference. Also, other proteins which involved in the same pathway with BRD4 were listed below. Creative BioMart supplied nearly all the proteins listed, you can search them on our site.
| Pathway Name | Pathway Related Protein |
| --- | --- |
BRD4 has several biochemical functions, for example, DNA binding, chromatin binding, lysine-acetylated histone binding. Some of the functions are cooperated with other proteins, some of the functions could acted by BRD4 itself. We selected most functions BRD4 had, and list some proteins which have the same functions with BRD4. You can find most of the proteins on our site.
| Function | Related Protein |
| --- | --- |
| DNA binding | PAX6B;POU6F1;NKX2.2A;RAD51AP1;TBX5A;TBR1B;HSF5;SNAPC1;MIXL1 |
| chromatin binding | POLR3D;PBRM1;JUB;MBD5;HMGB3B;RBPJL;HOXD10;AJUBA;POU2F1 |
| lysine-acetylated histone binding | BRD7;TAF1;BRDT;BRD3;BRD2;TRIM24;BAZ2A;ATAD2B;CARM1 |
| p53 binding | RNF34;SMARCA4;EHMT2;ZNF385A;RNF20;KDM1A;STK11;ZMAT3;RCHY1 |
| protein binding | AGPAT1;UQCRB;FAM134C;TRIP10;RGS19;IKBKB;TCL1A;LIMA1;TRIM24 |
BRD4 has direct interactions with proteins and molecules. Those interactions were detected by several methods such as yeast two hybrid, co-IP, pull-down and so on. We selected proteins and molecules interacted with BRD4 here. Most of them are supplied by our site. Hope this information will be useful for your research of BRD4.
RELA; JMJD6; E2
Gao, FJ; Yang, YY; et al. BRAD4 plays a critical role in germinal center response by regulating Bcl-6 and NF-kappa B activation. CELLULAR IMMUNOLOGY 294:1-8(2015).
Dragoescu, E; French, C; et al. NUT Midline Carcinoma Presenting With Bilateral Ovarian Metastases: A Case Report. INTERNATIONAL JOURNAL OF GYNECOLOGICAL PATHOLOGY 34:136-142(2015).
Q&As (0)
Ask a question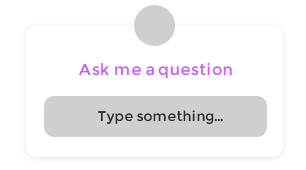 Customer Reviews (0)
Write a review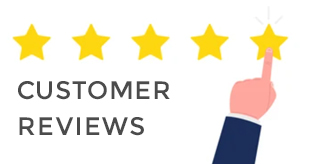 Ask a Question for All BRD4 Products
Required fields are marked with *
My Review for All BRD4 Products
Required fields are marked with *