CCL16
Official Full Name

chemokine (C-C motif) ligand 16

Background

This gene is one of several cytokine genes clustered on the q-arm of chromosome 17. Cytokines are a family of secreted proteins involved in immunoregulatory and inflammatory processes. The CC cytokines are proteins characterized by two adjacent cysteines. The cytokine encoded by this gene displays chemotactic activity for lymphocytes and monocytes but not for neutrophils. This cytokine also shows a potent myelosuppressive activity and suppresses proliferation of myeloid progenitor cells. The expression of this gene is upregulated by IL-10.

Synonyms

CCL16; chemokine (C-C motif) ligand 16; SCYA16, small inducible cytokine subfamily A (Cys Cys), member 16; C-C motif chemokine 16; CKb12; HCC 4; LCC 1; LEC; LMC; Mtn 1; NCC 4; SCYL4; CCL16_HUMAN; Chemokine CC-4; Chemokine LEC; HCC-4; HCC4; IL-10-inducible chemokine; IL10 inducible chemokine; ILINCK; LCC-1; LCC1; Liver CC chemokine 1 precursor; Liver expressed chemokine; Liver-expressed chemokine; Lymphocyte and monocyte chemoattractant; Monotactin 1; Monotactin-1; MTN-1; Mtn1; NCC-4; NCC4; New CC chemokine 4; SCYA16; Small inducible cytokine A16 precursor; Small inducible cytokine subfamily A (Cys Cys) member 16; Small-inducible cytokine A16; OTTHUMP00000163951; liver CC chemokine-1; small indu;
| Species | Cat.# | Product name | Source (Host) | Tag | Protein Length | Price |
| --- | --- | --- | --- | --- | --- | --- |
| Human | CCL16-113C | Recombinant Human CCL16 Protein (97 aa) | E.coli | | | |
| Human | CCL16-242H | Recombinant Human CCL16, His-tagged | E.coli | His | | |
| Human | CCL16-112H | Active Human CCL16 | | N/A | | |
| Human | CCL16-7730HCL | Recombinant Human CCL16 293 Cell Lysate | HEK293 | N/A | | |
| Human | CCL16-1013H | Recombinant Human CCL16 Protein (Gln24-Gln120), GST tagged | E.coli | GST | | |
| Human | CCL16-353H | Active Recombinant Human CCL16, MIgG2a Fc-tagged | CHO | Fc | | |
| Human | CCL16-29941TH | Recombinant Human CCL16 | E.coli | N/A | | |
| Human | CCL16-354H | Active Recombinant Human CCL16,HIgG1 Fc-tagged | CHO | Fc | | |
| Human | CCL16-1014H | Recombinant Human CCL16 Protein (Gln24-Gln120), N-GST tagged | E.coli | N-GST | | |
| Human | CCL16-296H | Recombinant Human CCL16, StrepII-tagged | Human Cell | Strep II | | |
| Human | CCL16-352H | Active Recombinant Human CCL16, HIgG1 Fc-tagged, mutant | CHO | Fc | | |
| Human | CCL16-07H | Recombinant Human CCL16 protein | E.coli | N/A | | |
| Human | CCL16-0613H | Recombinant Human CCL16 Protein, GST-Tagged | Wheat Germ | GST | | |
| Human | CCL16-1528H | Recombinant Human CCL16 protein, His & GST-tagged | E.coli | His/GST | | |
| Human | CCL16-2648H | Recombinant Human CCL16 protein, His-SUMO-tagged | E.coli | His-SUMO | | |
| Human | CCL16-151H | Recombinant Human CCL16 Protein, His-tagged | Human Cells | His | | |
| Human | CCL16-1498H | Recombinant Human CCL16 protein, His-HA-tagged | E.coli | His-HA | | |
| Human | CCL16-0614H | Recombinant Human CCL16 protein, His-tagged | Yeast | His | | |
| Human | CCL16-268C | Recombinant Human CCL16 Protein (97 aa) | CHO | | | |
Involved Pathway
Protein Function
Interacting Protein
CCL16 Related Articles
CCL16 Related Gene Family
CCL16 Related Research Area
CCL16 involved in several pathways and played different roles in them. We selected most pathways CCL16 participated on our site, such as Cytokine-cytokine receptor interaction, Chemokine signaling pathway, which may be useful for your reference. Also, other proteins which involved in the same pathway with CCL16 were listed below. Creative BioMart supplied nearly all the proteins listed, you can search them on our site.
| Pathway Name | Pathway Related Protein |
| --- | --- |
| Cytokine-cytokine receptor interaction | Ccl21a;XCL1;IFNGR2;CCL6;IL9R;CCR10;CCL4L2;CCL14;CSF1R |
| Chemokine signaling pathway | PIK3R1;VAV2;CRK;GNG12;HRAS;PRKCD;PPBP;GNAI1;CCL2 |
CCL16 has several biochemical functions, for example, CCR chemokine receptor binding, chemoattractant activity, chemokine activity. Some of the functions are cooperated with other proteins, some of the functions could acted by CCL16 itself. We selected most functions CCL16 had, and list some proteins which have the same functions with CCL16. You can find most of the proteins on our site.
| Function | Related Protein |
| --- | --- |
| CCR chemokine receptor binding | CCL26;CCL3L3;CCL11;CCL1;CCL38A.5;CCL34A.4;CCL33.3;CCL22;CCL25B |
| chemoattractant activity | CCL16;FGF7;BMP4;VEGFC;LGALS3;FGF8;CCL5;HGF;HMGB2 |
| chemokine activity | CCL8;CCL7;CXCL9;PF4;CCL20A.3;CCL20B;IL8L2;PF4V1;CXCL18B |
CCL16 has direct interactions with proteins and molecules. Those interactions were detected by several methods such as yeast two hybrid, co-IP, pull-down and so on. We selected proteins and molecules interacted with CCL16 here. Most of them are supplied by our site. Hope this information will be useful for your research of CCL16.
Mauri, G; Chiodoni, C; et al. Ultrasound-guided intra-tumor injection of combined immunotherapy cures mice from orthotopic prostate cancer. CANCER IMMUNOLOGY IMMUNOTHERAPY 62:1811-1819(2013).
He, DM; Li, MS; et al. Expression Pattern of Serum Cytokines in Hepatitis B Virus Infected Patients with Persistently Normal Alanine Aminotransferase Levels. JOURNAL OF CLINICAL IMMUNOLOGY 33:1240-1249(2013).
Q&As (0)
Ask a question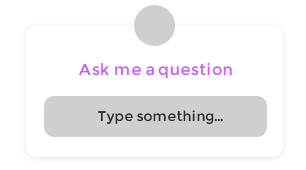 Customer Reviews (0)
Write a review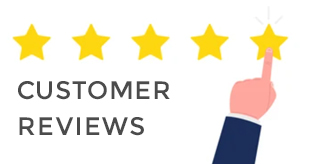 Ask a Question for All CCL16 Products
Required fields are marked with *
My Review for All CCL16 Products
Required fields are marked with *