Ntrk3
Official Full Name

neurotrophic tyrosine kinase, receptor, type 3

Background

The family of Trk receptor tyrosine kinases consists of TrkA, TrkB and TrkC. While the sequence of these family members is highly conserved, they are activated by different neurotrophins: TrkA by NGF, TrkB by BDNF or NT4, and TrkC by NT3. TrkA regulates p

Synonyms

NTRK3; neurotrophic tyrosine kinase, receptor, type 3; NT-3 growth factor receptor; TRKC; GP145-TrkC; ETV6-NTRK3 fusion; tyrosine kinase receptor C; ETS related protein-neurotrophic receptor tyrosine kinase fusion protein; gp145(trkC); AW125844; Ntrk3_tv3;
| Species | Cat.# | Product name | Source (Host) | Tag | Protein Length | Price |
| --- | --- | --- | --- | --- | --- | --- |
| | Kit-1632 | U2OS TrkC Bioassay Kit | | N/A | | |
| | Kit-1633 | TrkC Functional Assay Kit | | N/A | | |
| Chicken | NTRK3-6724C | Recombinant Chicken NTRK3 | Mammalian Cell | His | | |
| Human | NTRK3-160H | Active Recombinant Human NTRK3, His-tagged | HEK293 | His | | |
| Human | NTRK3-31623TH | Recombinant Human NTRK3 | | N/A | | |
| Human | NTRK3-497H | Recombinant Human Neurotrophic Tyrosine Kinase, Receptor, Type 3 | Mammalian cells | N/A | | |
| Human | NTRK3-110H | Recombinant Human NTRK3, Fc Chimera | HEK293 | Fc | | |
| Human | NTRK3-31622TH | Recombinant Human NTRK3, His-tagged | | His | | |
| Human | NTRK3-2825HCL | Recombinant Human NTRK3 cell lysate | Human Cell | N/A | | |
| Human | NTRK3-159H | Recombinant Human NTRK3, Fc-His tagged | Human Cell | Fc/His | | |
| Human | NTRK3-702H | Recombinant Human NTRK3, GST-His | Sf9 Insect Cell | GST | | |
| Human | NTRK3-450H | Recombinant Human NTRK3, His-tagged, Active | Sf9 Insect Cell | His | | |
| Human | NTRK3-0748H | Recombinant Human NTRK3 protein, Fc-tagged | HEK293 | Fc | | |
| Human | NTRK3-1388H | Recombinant Human NTRK3, GST-tagged | E.coli | GST | | |
| Human | NTRK3-88H | Recombinant Human NTRK3 protein, Flag-tagged, Biotinylated | Insect Cell | Flag | | |
| Human | NTRK3-753H | Recombinant Human NTRK3 Protein, DDK/His-tagged | HEK293 | DDK/His | | |
| Human | NTRK3-159HAF555 | Recombinant Human NTRK3 Protein, Fc/His-tagged, Alexa Fluor 555 conjugated | HEK293 | Fc/His | | |
| Human | NTRK3-380H | Recombinant Human NTRK3 Protein, His-tagged | E.coli | His | | |
| Human | NTRK3-161H | Active Recombinant Human NTRK3 Protein, His-tagged | HEK293 | His | | |
| Human | NTRK3-754H | Recombinant Human NTRK3 Protein, DDK-tagged | Sf9 Insect Cell | DDK | | |
| Human | NTRK3-160HAF555 | Active Recombinant Human NTRK3 Protein, His-tagged, Alexa Fluor 555 conjugated | HEK293 | His | | |
| Human | NTRK3-160HAF488 | Active Recombinant Human NTRK3 Protein, His-tagged, Alexa Fluor 488 conjugated | HEK293 | His | | |
| Human | NTRK3-2936H | Recombinant Human NTRK3 Protein, Myc/DDK-tagged, C13 and N15-labeled | HEK293T | Myc/DDK | | |
| Human | NTRK3-5483H | Recombinant Human NTRK3 Protein, Myc/DDK-tagged, C13 and N15-labeled | HEK293T | Myc/DDK | | |
| Human | NTRK3-159HAF647 | Recombinant Human NTRK3 Protein, Fc/His-tagged, Alexa Fluor 647 conjugated | HEK293 | Fc/His | | |
| Human | NTRK3-4468H-B | Recombinant Human NTRK3 Protein Pre-coupled Magnetic Beads | HEK293 | | | |
| Human | NTRK3-159HAF488 | Recombinant Human NTRK3 Protein, Fc/His-tagged, Alexa Fluor 488 conjugated | HEK293 | Fc/His | | |
| Human | NTRK3-4468H | Recombinant Human NTRK3 Protein, His (Fc)-Avi-tagged | HEK293 | His (Fc)-Avi | | |
| Human | NTRK3-160HAF647 | Active Recombinant Human NTRK3 Protein, His-tagged, Alexa Fluor 647 conjugated | HEK293 | His | | |
| Human | NTRK3-1279H | Recombinant Human NTRK3 protein, hFc&His-tagged | HEK293 | hFc&His | | |
| Human | NTRK3-159HF | Recombinant Human NTRK3 Protein, Fc/His-tagged, FITC conjugated | HEK293 | Fc/His | | |
| Human | NTRK3-160HF | Active Recombinant Human NTRK3 Protein, His-tagged, FITC conjugated | HEK293 | His | | |
| Mouse | Ntrk3-009M | Recombinant Mouse Ntrk3 Protein, His-tagged | Insect Cells | His | | |
| Mouse | NTRK3-2583MCL | Recombinant Mouse NTRK3 cell lysate | Human Cell | N/A | | |
| Mouse | Ntrk3-4524M | Recombinant Mouse Ntrk3 Protein, Myc/DDK-tagged | HEK293T | Myc/DDK | | |
| Mouse | Ntrk3-035M | Recombinant Mouse Ntrk3 Protein, His-tagged | Insect cells | His | | |
| Mouse | Ntrk3-908M | Recombinant Mouse Neurotrophic Tyrosine Kinase, Receptor, Type 3, His-tagged | Mouse | His | | |
| Mouse | Ntrk3-625M | Recombinant Mouse Ntrk3, His-tagged | Human Cell | His | | |
| Rat | NTRK3-3765R-B | Recombinant Rat NTRK3 Protein Pre-coupled Magnetic Beads | HEK293 | | | |
| Rat | NTRK3-4104R | Recombinant Rat NTRK3 Protein | Mammalian Cell | His | | |
| Rat | NTRK3-3765R | Recombinant Rat NTRK3 Protein, His (Fc)-Avi-tagged | HEK293 | His (Fc)-Avi | | |
| Rhesus Macaque | NTRK3-3119R | Recombinant Rhesus monkey NTRK3 Protein, His-tagged | Mammalian Cell | His | | |
| Rhesus Macaque | NTRK3-2938R | Recombinant Rhesus Macaque NTRK3 Protein, His (Fc)-Avi-tagged | HEK293 | His (Fc)-Avi | | |
| Rhesus Macaque | NTRK3-2938R-B | Recombinant Rhesus Macaque NTRK3 Protein Pre-coupled Magnetic Beads | HEK293 | | | |
| Sus scrofa (Pig) | RFL23667SF | Recombinant Full Length Pig Nt-3 Growth Factor Receptor(Ntrk3) Protein, His-Tagged | E.coli expression system | His | | |
Involved Pathway
Protein Function
Interacting Protein
Ntrk3 Related Articles
Ntrk3 involved in several pathways and played different roles in them. We selected most pathways Ntrk3 participated on our site, such as Neurotrophin signaling pathway, Central carbon metabolism in cancer, which may be useful for your reference. Also, other proteins which involved in the same pathway with Ntrk3 were listed below. Creative BioMart supplied nearly all the proteins listed, you can search them on our site.
| Pathway Name | Pathway Related Protein |
| --- | --- |
| Neurotrophin signaling pathway | SHC3;NGFRAP1;TP73;RAP1B;ARHGDIB;PLCG2;IRAK2;RPS6KA2;NFKB1 |
| Central carbon metabolism in cancer | PIK3R2;G6PDX;PIK3CD;HK1;SCO2;PDHA1;PDHA2;SIRT6;HK3 |
Ntrk3 has several biochemical functions, for example, ATP binding, ephrin receptor binding, neurotrophin binding. Some of the functions are cooperated with other proteins, some of the functions could acted by Ntrk3 itself. We selected most functions Ntrk3 had, and list some proteins which have the same functions with Ntrk3. You can find most of the proteins on our site.
| Function | Related Protein |
| --- | --- |
| ATP binding | CSNK2A2A;ACSS1;KHK;EIF2AK3;STK11;KIF17;INSRA;RECQL;TPK1 |
| ephrin receptor binding | PIK3CG;CDK5R1;EFNA5;CDK5;CHN1;SDCBP;EFNA1;FYN;GRB2 |
| neurotrophin binding | NTRK3;NTRK2;NGFR;NTRK1 |
| neurotrophin receptor activity | NTRK2B;NTRK3 |
| p53 binding | TP73;RNF20;SETD8;SMARCB1;PLK3;CDKN2A;HTT;EHMT2;DAXX |
| protein binding | NADSYN1;RBBP6;MPP2;UPP2;YES1;PDIA2;NASP;ARID1A;UBL5 |
| transmembrane receptor protein tyrosine kinase activity | TIE1;ROR1;MUSK;PDGFRA;IGF1RA;NTRK3A;IGF1RB;EGFRA;EPHB3A |
Ntrk3 has direct interactions with proteins and molecules. Those interactions were detected by several methods such as yeast two hybrid, co-IP, pull-down and so on. We selected proteins and molecules interacted with Ntrk3 here. Most of them are supplied by our site. Hope this information will be useful for your research of Ntrk3.
SORT1; saicar; PKM; PTPN1; abl-tide; HSP90AB1; IRAK3
Manda, SS; Nirujogi, RS; et al. Identification and Characterization of Proteins Encoded by Chromosome 12 as Part of Chromosome-centric Human Proteome Project. JOURNAL OF PROTEOME RESEARCH 13:3166-3177(2014).
Takahashi, H; Arstikaitis, P; et al. Postsynaptic TrkC and Presynaptic PTP sigma Function as a Bidirectional Excitatory Synaptic Organizing Complex. NEURON 69:287-303(2011).
Q&As (0)
Ask a question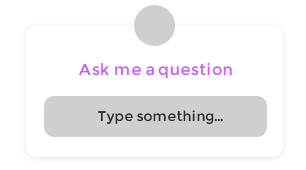 Customer Reviews (0)
Write a review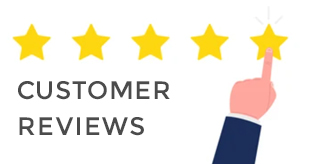 Ask a Question for All Ntrk3 Products
Required fields are marked with *
My Review for All Ntrk3 Products
Required fields are marked with *