Active Recombinant Human FGF7 Protein (Cys32-Thr194), GMP Grade
| | |
| --- | --- |
| Cat.No. : | FGF7-04HG |
| Product Overview : | GMP recombinant human KGF/FGF-7 protein (Cys32-Thr194) with an N-terminal Met was expressed in E. coli and manufactured and tested under cGMP guidelines. |
Specification
Gene Information
Related Products
Description :
The protein encoded by this gene is a member of the fibroblast growth factor (FGF) family. FGF family members possess broad mitogenic and cell survival activities, and are involved in a variety of biological processes, including embryonic development, cell growth, morphogenesis, tissue repair, tumor growth and invasion. This protein is a potent epithelial cell-specific growth factor, whose mitogenic activity is predominantly exhibited in keratinocytes but not in fibroblasts and endothelial cells. Studies of mouse and rat homologs of this gene implicated roles in morphogenesis of epithelium, reepithelialization of wounds, hair development and early lung organogenesis.
Source :
E. coli
Species :
Human
Bio-activity :
Measured in a cell proliferation assay using 4MBr-5 rhesus monkey epithelial cells. The ED50 for this effect is 6-60 ng/mL.
The specific activity of recombinant human KGF/FGF-7 is >8.16 x 105 units/mg, which is calibrated against the human KGF/FGF-7 WHO Standard.
Molecular Mass :
Predicted Molecular Mass: 19 kDa
SDS-PAGE: 20 kDa, reducing conditions
Protein Length :
Cys32-Thr194
N-terminal Sequence Analysis :
Met-(Cys)32-Asn-Asp-Met-Thr-Pro-Glu-Gln-Met
(Cys)32-Asn-Asp-Met-Thr-Pro-Glu-Gln-Met-Ala
Endotoxin :
<0.10 EU/ μg of the protein by the LAL method.
Purity :
>97%, by SDS-PAGE with silver staining, under reducing conditions.
Storage :
Use a manual defrost freezer and avoid repeated freeze-thaw cycles.
A minimum of 12 months when stored at ≤ -20 centigrade as supplied. Refer to lot specific COA for the Use by Date.
1 month, 2 to 8 centigrade under sterile conditions after reconstitution.
3 months, ≤ -20 centigrade under sterile conditions after reconstitution.
Storage Buffer :
Lyophilized from a 0.2 μm filtered solution in PBS.
Reconstitution :
Reconstitute at 100 μg/mL in PBS.
Shipping :
The product is shipped with polar packs.
Products Types
Related Gene
For Research Use Only. Not intended for any clinical use. No products from Creative BioMart may be resold, modified for resale or used to manufacture commercial products without prior written approval from Creative BioMart.
Q&As (0)
Ask a question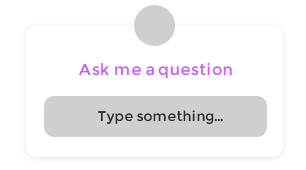 Customer Reviews (0)
Write a review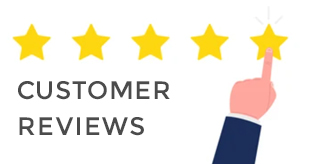 Ask a Question for All FGF7 Products
Required fields are marked with *
My Review for All FGF7 Products
Required fields are marked with *