FGF7
Official Full Name

Fibroblast growth factor 7

Background

The protein encoded by this gene is a member of the fibroblast growth factor (FGF) family. FGF family members possess broad mitogenic and cell survival activities, and are involved in a variety of biological processes, including embryonic development, cell growth, morphogenesis, tissue repair, tumor growth and invasion. This protein is a potent epithelial cell-specific growth factor, whose mitogenic activity is predominantly exhibited in keratinocytes but not in fibroblasts and endothelial cells. Studies of mouse and rat homologs of this gene implicated roles in morphogenesis of epithelium, reepithelialization of wounds, hair development and early lung organogenesis.

Synonyms

FGF7; fibroblast growth factor 7; KGF; HBGF-7; keratinocyte growth factor; OTTHUMP00000162252; heparin-binding growth factor 7; HBGF 7; HBGF7; FGF 7; FGF-7; Heparin binding growth factor 7;
| Species | Cat.# | Product name | Source (Host) | Tag | Protein Length | Price |
| --- | --- | --- | --- | --- | --- | --- |
| Chicken | FGF7-1900C | Recombinant Chicken FGF7 | Mammalian Cell | His | | |
| Human | FGF7-28647TH | Recombinant Human FGF7 protein | E.coli | N/A | | |
| Human | FGF7-6236HCL | Recombinant Human FGF7 293 Cell Lysate | HEK293 | N/A | | |
| Human | FGF7-512H | Active Recombinant Human FGF7 | HEK293 | N/A | | |
| Human | FGF7-5416H | Recombinant Human Fibroblast Growth Factor 7 | HEK293 | N/A | | |
| Human | FGF7-682H | Recombinant Human Fibroblast Growth Factor 7, His-tagged | Hordeum Vulgare | His | | |
| Human | FGF7-14H | Recombinant Human FGF-7 Reference standard | E.coli | N/A | | |
| Human | FGF7-282H | Recombinant Human FGF7, His-tagged | E.coli | His | | |
| Human | FGF7-P013H | Recombinant Human FGF7 therapeutic protein | E.coli | N/A | | |
| Human | FGF7-411HG | GMP Recombinant Human FGF7 protein, Fc-tagged | HEK293 | Fc | | |
| Human | FGF7-28410TH | Recombinant Human FGF7, His-tagged | | His | | |
| Human | FGF7-218H | Recombinant Human FGF7, StrepII-tagged | Human Cell | Strep II | | |
| Human | FGF7-15H | Human FGF-7 Reference standard | E.coli | N/A | | |
| Human | FGF7-087H | Recombinant Human FGF7 Protein | E. coli | | | |
| Human | FGF7-189H | Recombinant Human FGF7 protein, His/S-tagged | E.coli | His/S | | |
| Human | FGF7-594H | Recombinant Human FGF7 protein, His-tagged | HEK293 | His | | |
| Human | FGF7-1461H | Recombinant Human FGF7 protein, His-Avi-tagged, Biotinylated | HEK293 | His-Avi | | |
| Human | FGF7-087F | Recombinant Human FGF7 Protein (164 aa) | E.coli | | | |
| Human | FGF7-4116H | Recombinant Human FGF7 Protein, GST-tagged | Wheat Germ | GST | | |
| Human | FGF7-142HG | GMP Recombinant Human FGF7 protein | E.coli | N/A | | |
| Human | FGF7-188H | Recombinant Human FGF7 protein | E.coli | N/A | | |
| Human | FGF7-412HG | Active GMP Recombinant Human FGF7 protein | E.coli | N/A | | |
| Human | FGF7-256H | Recombinant Human FGF7 Protein, MYC/DDK-tagged, C13 and N15-labeled | HEK293 | C-Myc/DDK | | |
| Human | FGF7-36HG | Recombinant Human FGF7 Protein, GMP Grade, Animal-Free | E.coli | | | |
| Human | FGF7-2913H | Recombinant Human FGF7 protein, His-B2M-tagged | E.coli | His-B2M | | |
| Human | FGF7-90H | Recombinant Human FGF7 Protein | E.coli | | | |
| Human | FGF7-18H | Recombinant Human FGF7 Protein, Pre-aliquoted | E.coli | | | |
| Human | FGF7-10H | Recombinant Human FGF7 Protein, Animal Free | Human cells | | | |
| Human | FGF7-410H | Active Recombinant Human FGF7 Protein | Rice Grain | N/A | | |
| Human | FGF7-11H | Recombinant Human FGF7 protein | E.coli | N/A | | |
| Human | FGF7-04HG | Recombinant Human FGF7 Protein (Cys32-Thr194), GMP Grade | E.coli | | | |
| Human | FGF7-229F | Recombinant Human FGF7 Protein | CHO | | | |
| Human | FGF7-345F | Recombinant Human FGF7 Protein (164 aa) | E.coli | | | |
| Human | FGF7-346F | Recombinant Human FGF7 Protein (181 aa), N-His-tagged | E.coli | N-His | | |
| Human | FGF7-056H | Recombinant Human FGF7 Protein | E.coli | | | |
| Human | FGF7-057H | Recombinant Human FGF7 Protein | E.coli | | | |
| Human | FGF7-1498H | Recombinant Human FGF7 Protein, His&GST-tagged | E.coli | N-His&GST | | |
| Mouse | FGF7-3238M-B | Recombinant Mouse FGF7 Protein Pre-coupled Magnetic Beads | HEK293 | | | |
| Mouse | FGF7-3238M | Recombinant Mouse FGF7 Protein, His (Fc)-Avi-tagged | HEK293 | His (Fc)-Avi | | |
| Mouse | Fgf7-500M | Recombinant Mouse Fgf7, His-tagged | E.coli | His | | |
| Mouse | Fgf7-344F | Recombinant Mouse Fgf7 Protein (163 aa) | E.coli | | | |
| Mouse | Fgf7-597M | Active Recombinant Mouse Fgf7 | E.coli | N/A | | |
| Mouse | Fgf7-2999M | Recombinant Mouse Fgf7 Protein, Myc/DDK-tagged | HEK293T | Myc/DDK | | |
| Mouse | Fgf7-190M | Recombinant Mouse Fgf7 protein, His/S-tagged | E.coli | His/S | | |
| Mouse | Fgf7-649M | Recombinant Mouse Fgf7 protein | E.coli | N/A | | |
| Mouse | FGF7-5856M | Recombinant Mouse FGF7 Protein | Mammalian Cell | His | | |
| Rat | FGF7-1992R-B | Recombinant Rat FGF7 Protein Pre-coupled Magnetic Beads | HEK293 | | | |
| Rat | Fgf7-372R | Active Recombinant Rat Fibroblast Growth Factor 7 | E.coli | N/A | | |
| Rat | FGF7-1992R | Recombinant Rat FGF7 Protein, His (Fc)-Avi-tagged | HEK293 | His (Fc)-Avi | | |
| Rat | FGF7-2335R | Recombinant Rat FGF7 Protein | Mammalian Cell | His | | |
| Rat | Fgf7-191R | Recombinant Rat Fgf7 protein, His/S-tagged | E.coli | His/S | | |
| Rat | Fgf7-1499R | Recombinant Rat Fgf7 Protein, His&GST-tagged | E.coli | N-His&GST | | |
| Rhesus Macaque | FGF7-1523R | Recombinant Rhesus Macaque FGF7 Protein, His (Fc)-Avi-tagged | HEK293 | His (Fc)-Avi | | |
| Rhesus Macaque | FGF7-1701R | Recombinant Rhesus monkey FGF7 Protein, His-tagged | Mammalian Cell | His | | |
| Rhesus Macaque | FGF7-1523R-B | Recombinant Rhesus Macaque FGF7 Protein Pre-coupled Magnetic Beads | HEK293 | | | |
| Zebrafish | FGF7-1837Z | Recombinant Zebrafish FGF7 | Mammalian Cell | His | | |
Involved Pathway
Protein Function
Interacting Protein
FGF7 Related Articles
FGF7 Related Research Area
FGF7 Related Signal Pathway
FGF7 involved in several pathways and played different roles in them. We selected most pathways FGF7 participated on our site, such as MAPK signaling pathway, Ras signaling pathway, Rap signaling pathway, which may be useful for your reference. Also, other proteins which involved in the same pathway with FGF7 were listed below. Creative BioMart supplied nearly all the proteins listed, you can search them on our site.
| Pathway Name | Pathway Related Protein |
| --- | --- |
| MAPK signaling pathway | JUND;TAOK3;FGF8;PPP3CCB;CACNB1;Casp3;NGF;PDGFAB;MAPK7 |
| Ras signaling pathway | GNG2;FGF22;RELA;STK4;FGF8;GRIN1;GNB3;RALGDS;FASLG |
| Rap signaling pathway | PIK3CG;FGF12;INS;PRKD1;CALM1;KRAS;CALML5;CALM3;FGF20 |
| PIK-Akt signaling pathway | MET;MTOR;PPP2R5E;RPS6KB1;LPAR3;FGF20;PPP2R5C;ITGA8;IFNB1 |
| Regulation of actin cytoskeleton | FGFR4;PDGFB;NRAS;FGF10A;RAC3;ACTN3B;CDC42L2;ARHGEF7;ARHGEF7B |
| Pathways in cancer | MECOM;BRAF;FZD5;Ar;CCDC6;GNA11;TGFB3;PDGFA;HIF1A |
| Melanoma | FGF5;PIK3CG;PIK3CB;FGF9;FGF6;MAPK1;BRAF;NRAS;FGF3 |
FGF7 has several biochemical functions, for example, chemoattractant activity, growth factor activity, heparin binding. Some of the functions are cooperated with other proteins, some of the functions could acted by FGF7 itself. We selected most functions FGF7 had, and list some proteins which have the same functions with FGF7. You can find most of the proteins on our site.
| Function | Related Protein |
| --- | --- |
| chemoattractant activity | BMP4;SAA2;FGF7;CCL16;HMGB1;LGALS3;HMGB2;SAA3;FGF2 |
| growth factor activity | NODAL;FGF17;RABEP2;CECR1A;FGF13;BMP7B;PDGFB;BMP1;EGF |
| heparin binding | PRELP;CTGFB;RSPO2;CFH;THBS3;PF4V1;Itgam&Itgb2;TGFBR3;RSPO4 |
| protein binding | TRAF3;KIAA0146;TAP1;ARHGAP9;MAP3K11;PYGB;HOXA9;NPHP3;N6AMT1 |
| type 2 fibroblast growth factor receptor binding | FGF18;FGF7;FGF8;FGF10;FGF17 |
FGF7 has direct interactions with proteins and molecules. Those interactions were detected by several methods such as yeast two hybrid, co-IP, pull-down and so on. We selected proteins and molecules interacted with FGF7 here. Most of them are supplied by our site. Hope this information will be useful for your research of FGF7.
FGFR2; UBQLN1; FGF1; DESI1
Sheen, YS; Fan, SMY; et al. Visible Red Light Enhances Physiological Anagen Entry In Vivo and has Direct and Indirect Stimulative Effects In Vitro. LASERS IN SURGERY AND MEDICINE 47:50-59(2015).
Kook, SH; Jeon, YM; et al. Periodontal Fibroblasts Modulate Proliferation and Osteogenic Differentiation of Embryonic Stem Cells Through Production of Fibroblast Growth Factors. JOURNAL OF PERIODONTOLOGY 85:645-654(2014).
Q&As (0)
Ask a question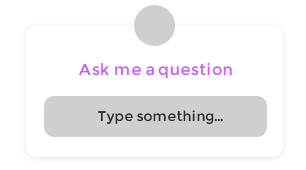 Customer Reviews (0)
Write a review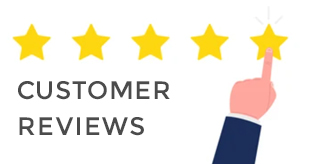 Ask a Question for All FGF7 Products
Required fields are marked with *
My Review for All FGF7 Products
Required fields are marked with *