Recombinant Mouse Fap Protein
| | |
| --- | --- |
| Cat.No. : | Fap-01M |
| Product Overview : | Recombinant mouse Fibroblast Activation Protein alpha/FAP protein (Leu26-Asp761) Protein without tag was expressed in Mouse myeloma cell line, NS0. |
Specification
Gene Information
Related Products
Description :
This gene belongs to the serine protease family. The encoded protein is an inducible cell-surface bound glycoprotein specifically expressed in tumor-associated fibroblasts and pericytes of epithelial tumors and has protease and gelatinase activity. The protein plays a role in remodeling of the extracellular matrix (ECM) and may affect tumorigenesis and tissue repair. Alternately spliced transcript variants of this gene are described in the literature (PMID 9139873), but the full-length sequence of these variants is not available.
Source :
Mouse myeloma cell line
Species :
Mouse
Bio-activity :
Measured by its ability to convert the substrate benzyloxycarbonyl-Gly-Pro-7-amido-4-methylcoumarin (Z-GP-AMC) to Z-Gly-Pro and 7-amino-4-methylcoumarin (AMC). The specific activity is >2000 pmol/min/μg, as measured under the described conditions.
Molecular Mass :
85 kDa
N-terminal Sequence Analysis :
Leu26 & Val31
Endotoxin :
< 1 EU/μg of protein (determined by LAL method)
Purity :
> 95% by SDS-PAGE visualized with Silver Staining and quantitative densitometry by Coomassie® Blue Staining.
Applications :
Enzyme Activity
Storage :
Use a manual defrost freezer and avoid repeated freeze-thaw cycles.
6 months from date of receipt, -20 to -70 centigrade as supplied.
3 months, -20 to -70 centigrade under sterile conditions after opening.
Storage Buffer :
Supplied as a 0.2 μm filtered solution in Tris, NaCl and Glycerol.
Shipping :
The product is shipped with polar packs.
| | |
| --- | --- |
| Gene Name : | Fap fibroblast activation protein [ Mus musculus (house mouse) ] |
| Official Symbol : | Fap |
| Synonyms : | Fap; fibroblast activation protein; SIMP; prolyl endopeptidase FAP; FAPalpha; dipeptidyl peptidase FAP; fibroblast activation protein alpha; gelatine degradation protease FAP; integral membrane serine protease; post-proline cleaving enzyme; seprase; serine integral membrane protease; surface-expressed protease; EC 3.4.14.5; EC 3.4.21.26 |
| Gene ID : | 14089 |
| mRNA Refseq : | NM_007986 |
| Protein Refseq : | NP_032012 |
| UniProt ID : | P97321 |
Products Types
Related Gene
For Research Use Only. Not intended for any clinical use. No products from Creative BioMart may be resold, modified for resale or used to manufacture commercial products without prior written approval from Creative BioMart.
Q&As (0)
Ask a question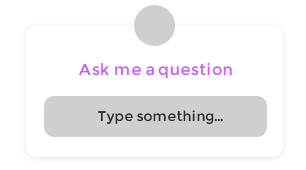 Customer Reviews (0)
Write a review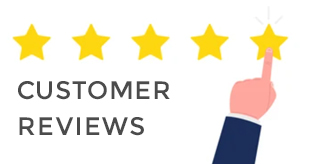 Ask a Question for All Fap Products
Required fields are marked with *
My Review for All Fap Products
Required fields are marked with *