BIRC7
Official Full Name

baculoviral IAP repeat containing 7

Background

PUMA (p53 up-regulated modulator of apoptosis) is one of the pro-apoptotic Bcl-2 family members that are also transcriptional targets of p53. The PUMA gene encodes two BH3 domain-containing proteins termed PUMA-alpha and PUMA-beta. PUMA proteins bind Bcl-

Synonyms

BIRC7; baculoviral IAP repeat containing 7; baculoviral IAP repeat-containing protein 7; KIAP; kidney inhibitor of apoptosis protein; livin; livin inhibitor of apoptosis; melanoma inhibitor of apoptosis protein; ML IAP; mliap; RNF50; RING finger protein 5;
| Species | Cat.# | Product name | Source (Host) | Tag | Protein Length | Price |
| --- | --- | --- | --- | --- | --- | --- |
| Human | BIRC7-8447HCL | Recombinant Human BIRC7 293 Cell Lysate | HEK293 | N/A | | |
| Human | BIRC7-375H | Recombinant Human Baculoviral IAP Repeat-containing 7, His-tagged | E.coli | His | | |
| Human | BIRC7-432H | Active Recombinant Human BIRC7, His-tagged | E.coli | His | | |
| Human | BIRC7-636H | Active Recombinant Human BIRC7 Protein, GST-tagged, Active | Insect Cell | GST | | |
| Human | BIRC7-8448HCL | Recombinant Human BIRC7 293 Cell Lysate | HEK293 | N/A | | |
| Human | BIRC7-231H | Recombinant Human BIRC7 Protein, GST-tagged | Wheat Germ | GST | | |
| Human | BIRC7-2569H | Recombinant Human BIRC7 protein, His-tagged | E.coli | His | | |
| Human | BIRC7-3679H | Recombinant Human BIRC7 Protein, Myc/DDK-tagged, C13 and N15-labeled | HEK293T | Myc/DDK | | |
| Human | BIRC7-232H | Recombinant Human BIRC7 Protein, GST-tagged | Wheat Germ | GST | | |
| Human | BIRC7-301202H | Recombinant Human BIRC7 protein, GST-tagged | E.coli | GST | | |
| Human | BIRC7-0092H | Recombinant Human BIRC7 Protein (M1-S298), Tag Free | E.coli | No tag | | |
| Human | BIRC7-4174H | Recombinant Human BIRC7 Protein, Myc/DDK-tagged, C13 and N15-labeled | HEK293T | Myc/DDK | | |
| Human | BIRC7-449H-B | Recombinant Human BIRC7 Protein Pre-coupled Magnetic Beads | HEK293 | | | |
| Human | BIRC7-449H | Recombinant Human BIRC7 Protein, His (Fc)-Avi-tagged | HEK293 | His (Fc)-Avi | | |
| Human | BIRC7-0093H | Recombinant Human BIRC7 Protein (M1-S298), His tagged | E.coli | His | | |
| Human | BIRC7-229H | Recombinant Human BIRC7, His-tagged | E.coli | His | | |
| Mouse | BIRC7-1036M-B | Recombinant Mouse BIRC7 Protein Pre-coupled Magnetic Beads | HEK293 | | | |
| Mouse | BIRC7-1036M | Recombinant Mouse BIRC7 Protein, His (Fc)-Avi-tagged | HEK293 | His (Fc)-Avi | | |
| Mouse | BIRC7-2411M | Recombinant Mouse BIRC7 Protein | Mammalian Cell | His | | |
| Mouse | Birc7-1870M | Recombinant Mouse Birc7 Protein, Myc/DDK-tagged | HEK293T | Myc/DDK | | |
| Zebrafish | BIRC7-5722Z | Recombinant Zebrafish BIRC7 | Mammalian Cell | His | | |
Involved Pathway
Protein Function
Interacting Protein
BIRC7 Related Articles
BIRC7 Related Research Area
BIRC7 involved in several pathways and played different roles in them. We selected most pathways BIRC7 participated on our site, such as Ubiquitin mediated proteolysis, Apoptosis, Toxoplasmosis, which may be useful for your reference. Also, other proteins which involved in the same pathway with BIRC7 were listed below. Creative BioMart supplied nearly all the proteins listed, you can search them on our site.
| Pathway Name | Pathway Related Protein |
| --- | --- |
| Ubiquitin mediated proteolysis | CDC23;SIAH1;UBE4A;UBE3B;HUWE1;UBE2S;UBOX5;NHLRC1;TRIM37 |
| Apoptosis | MAP3K14;CSF2RB;BIRC8;PRKACBA;DSG1;BCL2L11;CAPN2B;IRF2A;BOK |
| Toxoplasmosis | TGFB1;HSPA1B;PPIF;IL12B;SOCS1;MAP3K7;BIRC3;IKBKG;NFKB1 |
| Pathways in cancer | GNB4;Ar;NKX3-1;GNB1;PTGER1;PML;FZD10;IKBKG;VEGFB |
| Small cell lung cancer | LAMA1;MAX;PTGS2;IKBKG;RXRA;BCL2;LAMA2;PIK3R1;TP53 |
BIRC7 has several biochemical functions, for example, cysteine-type endopeptidase inhibitor activity, cysteine-type endopeptidase inhibitor activity involved in apoptotic process, enzyme binding. Some of the functions are cooperated with other proteins, some of the functions could acted by BIRC7 itself. We selected most functions BIRC7 had, and list some proteins which have the same functions with BIRC7. You can find most of the proteins on our site.
| Function | Related Protein |
| --- | --- |
| cysteine-type endopeptidase inhibitor activity | CST2;CST8;CST4;AHSG1;SERPINB13;AHSG2;AHSG;CST6;SERPINB3 |
| cysteine-type endopeptidase inhibitor activity involved in apoptotic process | NAIP1;SNCA;VIL1;RPS6KA1;MT3;NOL3;TFAP2B;XIAP;IGF1RA |
| enzyme binding | ATF7;UGT1A4;ATXN10;MAP2K7;SCNM1;HAND2;AXIN2;PHB;NOTCH3 |
| ligase activity | ZSWIM2;CBX4;PCXA;RNF5;PIAS4;RNF133;ADSSL;RNF139;MARCH5 |
| protein binding | RNF135;TUBA1B;RRM2B;EN1;ATP6AP2;MED19;IRF4;SOST;KIAA0146 |
| ubiquitin-protein transferase activity | MKRN1;RAG1;FBXO30A;TRIM5;RNF187;TRAF4B;ANAPC4;UBE2O;FBXO7 |
| zinc ion binding | DPP3;TRIM7;CNOT4B;FHL3B;OTUD7B;RNF26;TRIM42;TRAF2;BTR22 |
BIRC7 has direct interactions with proteins and molecules. Those interactions were detected by several methods such as yeast two hybrid, co-IP, pull-down and so on. We selected proteins and molecules interacted with BIRC7 here. Most of them are supplied by our site. Hope this information will be useful for your research of BIRC7.
CASP9; DIABLO; POLR1C; PHF1
Durinck, S; Stawiski, EW; et al. Spectrum of diverse genomic alterations define non-clear cell renal carcinoma. NATURE GENETICS 47:13-+(2015).
Vital, DAL; de Mejia, EG; et al. Peptides in common bean fractions inhibit human colorectal cancer cells. FOOD CHEMISTRY 157:347-355(2014).
Q&As (0)
Ask a question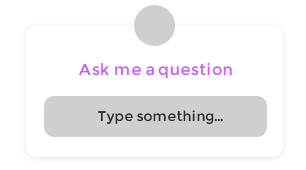 Customer Reviews (0)
Write a review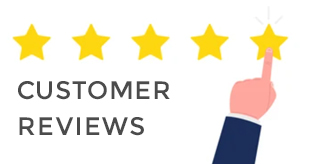 Ask a Question for All BIRC7 Products
Required fields are marked with *
My Review for All BIRC7 Products
Required fields are marked with *