CCL28
Official Full Name

chemokine (C-C motif) ligand 28

Background

This gene belongs to the subfamily of small cytokine CC genes. Cytokines are a family of secreted proteins involved in immunoregulatory and inflammatory processes. The CC cytokines are proteins characterized by two adjacent cysteines. The cytokine encoded by this gene displays chemotactic activity for resting CD4 or CD8 T cells and eosinophils. The product of this gene binds to chemokine receptors CCR3 and CCR10. This chemokine may play a role in the physiology of extracutaneous epithelial tissues, including diverse mucosal organs.

Synonyms

CCL28; chemokine (C-C motif) ligand 28; MEC; CCK1; SCYA28;
| Species | Cat.# | Product name | Source (Host) | Tag | Protein Length | Price |
| --- | --- | --- | --- | --- | --- | --- |
| Human | CCL28-27825TH | Recombinant Human CCL28 | E.coli | N/A | | |
| Human | CCL28-145H | Active Recombinant Human CCL28, MIgG2a Fc-tagged | CHO | Fc | | |
| Human | CCL28-147H | Active Recombinant Human CCL28, HIgG1 Fc-tagged, mutant | CHO | Fc | | |
| Human | CCL28-149H | Active Recombinant Human CCL28, HIgG1 Fc-tagged | CHO | Fc | | |
| Human | CCL28-7724HCL | Recombinant Human CCL28 293 Cell Lysate | HEK293 | N/A | | |
| Human | CCL28-1296H | Recombinant Human CCL28 Protein (Ser20-Gln115), N-His tagged | E.coli | N-His | | |
| Human | CCL28-245H | Recombinant Human CCL28, His-tagged | E.coli | His | | |
| Human | CCL28-193H | Recombinant Human CCL28 Protien, His-tagged | E. coli | His | | |
| Human | CCL28-113H | Recombinant Human Chemokine (C-C Motif) Ligand 28, His-tagged | E.coli | His | | |
| Human | CCL28-018H | Recombinant Human CCL28 Protein | | | | |
| Human | CCL28-69H | Recombinant Human CCL28 protein | E.coli | N/A | | |
| Human | CCL28-151H | Recombinant Human CCL28 Protein, DYKDDDDK-tagged | Human Cells | DYKDDDDK | | |
| Human | CCL28-0634H | Recombinant Human CCL28 Protein, GST-Tagged | Wheat Germ | GST | | |
| Human | CCL28-54H | Recombinant Human CCL28 Protein | E.coli | | | |
| Human | CCL28-68H | Recombinant Human CCL28 Protein, Biotin-tagged | E.coli | Biotin | | |
| Human | CCL28-077C | Recombinant Human CCL28 Protein (108 aa) | E.coli | | | |
| Human | CCL28-2948HF | Recombinant Full Length Human CCL28 Protein, GST-tagged | In Vitro Cell Free System | GST | | |
| Human | CCL28-019H | Recombinant Human CCL28 Protein, Biotinylated | | | | |
| Human | CCL28-0886H | Recombinant Human CCL28 Protein (Ser20-Gln115), His tagged | E.coli | His | | |
| Human | CCL28-1407H | Recombinant Human CCL28 Protein (Ile20-Tyr127) | E.coli | Tag Free | | |
| Mouse | Ccl28-152M | Recombinant Mouse Ccl28 Protein | E.coli | | | |
| Mouse | CCL28-1395M | Recombinant Mouse CCL28 Protein, His (Fc)-Avi-tagged | HEK293 | His (Fc)-Avi | | |
| Mouse | Ccl28-041C | Recombinant Mouse Ccl28 Protein (111 aa) | E.coli | | | |
| Mouse | CCL28-1395M-B | Recombinant Mouse CCL28 Protein Pre-coupled Magnetic Beads | HEK293 | | | |
| Mouse | Ccl28-2036M | Recombinant Mouse Ccl28 Protein | E. coli | | | |
| Mouse | CCL28-2974M | Recombinant Mouse CCL28 Protein | Mammalian Cell | His | | |
| Mouse | Ccl28-92M | Recombinant Mouse Chemokine (C-C Motif) Ligand 28 | E.coli | N/A | | |
| Mouse | Ccl28-2976M | Recombinant Mouse Ccl28 protein | E.coli | N/A | | |
| Mouse | Ccl28-7136M | Recombinant Mouse Ccl28 protein, His & T7-tagged | E.coli | His/T7 | | |
| Rat | Ccl28-639R | Recombinant Rat Ccl28 protein | E.coli | N/A | | |
| Rat | Ccl28-7137R | Recombinant Rat Ccl28 protein, His & GST-tagged | E.coli | His/GST | | |
| Rhesus Macaque | CCL28-690R | Recombinant Rhesus monkey CCL28 Protein, His-tagged | Mammalian Cell | His | | |
| Rhesus Macaque | CCL28-518R | Recombinant Rhesus Macaque CCL28 Protein, His (Fc)-Avi-tagged | HEK293 | His (Fc)-Avi | | |
| Rhesus Macaque | CCL28-518R-B | Recombinant Rhesus Macaque CCL28 Protein Pre-coupled Magnetic Beads | HEK293 | | | |
Involved Pathway
Protein Function
Interacting Protein
CCL28 Related Articles
CCL28 Related Gene Family
CCL28 Related Research Area
CCL28 involved in several pathways and played different roles in them. We selected most pathways CCL28 participated on our site, such as Cytokine-cytokine receptor interaction, Chemokine signaling pathway, Intestinal i, which may be useful for your reference. Also, other proteins which involved in the same pathway with CCL28 were listed below. Creative BioMart supplied nearly all the proteins listed, you can search them on our site.
| Pathway Name | Pathway Related Protein |
| --- | --- |
| Cytokine-cytokine receptor interaction | TGFBR1B;GM-CSF;GM1987;Il23a;IFNAR2;TGFBR1;CXCL12;IL20RA;CCR1L1 |
| Chemokine signaling pathway | GRK1;BCAR1;GNG13;WASL;RAP1A;CCR7;CXCR5;NCF1;MAP2K1 |
| Intestinal i | IL-15RA;CXCR4A;HLA-DOB;HLA-DMB;MHC2DCB;CCL28;HLA-DRA;BMA1;Il2 |
| ne network for IgA production | IL15RA;IL15;TNFRSF13B;CCR9A;BMA2;IL5;CCL25B;H2-AA;IL-15RA |
CCL28 has several biochemical functions, for example, chemokine activity, protein binding. Some of the functions are cooperated with other proteins, some of the functions could acted by CCL28 itself. We selected most functions CCL28 had, and list some proteins which have the same functions with CCL28. You can find most of the proteins on our site.
| Function | Related Protein |
| --- | --- |
| chemokine activity | CXCL20;CCL17;CCL34B.4;CXCL9;CXL34B.11;PF4V1;CX3CL1;CCL19;Ccl21a |
| protein binding | CACNB4;CAPN2;ZNF567;IFNAR2;HIST1H3A;MAT2B;ERN1;KIAA1217;ARHGAP17 |
CCL28 has direct interactions with proteins and molecules. Those interactions were detected by several methods such as yeast two hybrid, co-IP, pull-down and so on. We selected proteins and molecules interacted with CCL28 here. Most of them are supplied by our site. Hope this information will be useful for your research of CCL28.
DDI1; PSMA3; STUB1; a41_vaccw
Zhang, J; Zhang, WC; et al. Ongoing Activation of Autoantigen-Specific B Cells in Primary Biliary Cirrhosis. HEPATOLOGY 60:1708-1716(2014).
Berri, M; Virlogeux-Payant, I; et al. CCL28 involvement in mucosal tissues protection as a chemokine and as an antibacterial peptide. DEVELOPMENTAL AND COMPARATIVE IMMUNOLOGY 44:286-290(2014).
Q&As (0)
Ask a question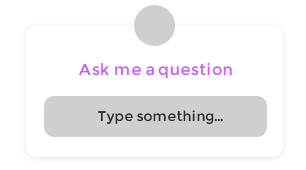 Customer Reviews (0)
Write a review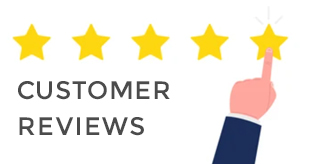 Ask a Question for All CCL28 Products
Required fields are marked with *
My Review for All CCL28 Products
Required fields are marked with *