CCL20
Official Full Name

chemokine (C-C motif) ligand 20

Background

Chemokine (C-C motif) ligand 20 (CCL20) or liver activation regulated chemokine (LARC) or Macrophage Inflammatory Protein-3 (MIP3A) is a small cytokine belonging to the CC chemokine family. It is strongly chemotactic for lymphocytes and weakly attracts neutrophils. CCL20 is implicated in the formation and function of mucosal lymphoid tissues via chemoattraction of lymphocytes and dendritic cells towards the epithelial cells surrounding these tissues. CCL20 elicits its effects on its target cells by binding and activating the chemokine receptor CCR6.

Synonyms

CCL20; chemokine (C-C motif) ligand 20; CKb4; LARC; ST38; MIP3A; MIP-3a; SCYA20; C-C motif chemokine 20; exodus-1; MIP-3-alpha; CC chemokine LARC; OTTHUMP00000164245; OTTHUMP00000204113; beta chemokine exodus-1; beta-chemokine exodus-1; small-inducible cytokine A20; macrophage inflammatory protein 3 alpha; liver and activation-regulated chemokine; small inducible cytokine subfamily A (Cys-Cys), member 20; MIP-3[a]; OTTMUSP00000017965; OTTMUSP00000017966;
| Species | Cat.# | Product name | Source (Host) | Tag | Protein Length | Price |
| --- | --- | --- | --- | --- | --- | --- |
| Bovine | CCL20-1082B | Recombinant Bovine CCL20 Protein (27-96 aa), His-SUMO-tagged | E.coli | His/SUMO | | |
| Bovine | CCL20-5807B | Recombinant Bovine CCL20 protein, His-tagged | Yeast | His | | |
| Chicken | CCL20-6008C | Recombinant Chicken CCL20 | Mammalian Cell | His | | |
| Chicken | CCL20-136C | Recombinant Chicken Chemokine (C-C motif) Ligand 20 | Yeast | N/A | | |
| Human | CCL20-166H | Recombinant Human CCL20, His-tagged | E.coli | His | | |
| Human | CCL20-517H | Recombinant Human CCL20 Protein, HIgG1 Fc-tagged | CHO | HIgG1 Fc | | |
| Human | CCL20-296H | Active Recombinant Human CCL20 | E.coli | N/A | | |
| Human | CCL20-11H | Recombinant Human CCL20 protein | E.coli | N/A | | |
| Human | CCL20-61H | Recombinant Human CCL20 Protein, Biotin-tagged | E.coli | Biotin | | |
| Human | CCL20-22H | Recombinant Human CCL20 Protein | CHO | N/A | | |
| Human | CCL20-161H | Recombinant Human CCL20, His tagged | E.coli | His | | |
| Human | CCL20-515H | Recombinant Human CCL20 Protein, HIgG1 Fc-tagged, mutant | CHO | HIgG1 Fc | | |
| Human | CCL20-0624H | Recombinant Human CCL20 Protein, GST-Tagged | Wheat Germ | GST | | |
| Human | CCL20-518H | Recombinant Human CCL20 Protein, Fc-tagged | HEK293 | Fc | | |
| Human | CCL20-717H | Recombinant Human CCL20 protein, His & GST-tagged | E.coli | His/GST | | |
| Human | CCL20-516H | Recombinant Human CCL20 Protein, MIgG2a Fc-tagged | CHO | MIgG2a Fc | | |
| Human | CCL20-2651H | Recombinant Human CCL20 protein, GST-tagged | E.coli | GST | | |
| Human | CCL20-641H | Recombinant Human CCL20 Protein, GST-tagged | E.coli | N-GST | | |
| Human | CCL20-327C | Recombinant Human CCL20 Protein (70 aa) | E.coli | | | |
| Human | CCL20-47H | Recombinant Human CCL20 Protein | E.coli | | | |
| Human | CCL20-2951HF | Recombinant Full Length Human CCL20 Protein, GST-tagged | In Vitro Cell Free System | GST | | |
| Human | CCL20-218C | Recombinant Human CCL20 Protein (70 aa) | CHO | | | |
| Human | CCL20-17H | Recombinant Human CCL20 Protein | E.coli | | | |
| Human | CCL20-151H | Recombinant Human CCL20 Protein, His-tagged | Human Cells | His | | |
| Human | CCL20-073C | Recombinant Human CCL20 Protein (70 aa) | E.coli | | | |
| Human | CCL20-0752H | Recombinant Human CCL20 Protein (Ser28-Met96), N-His tagged | E.coli | N-His | | |
| Macaca mulatta | CCL20-15M | Recombinant Macaca mulatta CCL20 protein, GST-tagged | E.coli | GST | | |
| Mouse | Ccl20-833M | Recombinant Mouse Ccl20 Protein, His-tagged | Insect Cell | His | | |
| Mouse | Ccl20-2032M | Recombinant Mouse Ccl20 Protein | E. coli | | | |
| Mouse | CCL20-793M | Recombinant Mouse CCL20 Protein (Ala28-Met97) | E.coli | N/A | | |
| Mouse | CCL20-50M | Recombinant Mouse CCL20 protein | E.coli | N/A | | |
| Mouse | CCL20-447MCL | Recombinant Mouse CCL20 cell lysate | Insect Cell | N/A | | |
| Mouse | CCL20-18M | Recombinant Mouse CCL20 Protein | E.coli | | | |
| Rabbit | CCL20-4364R | Recombinant Rabbit CCL20 Protein | Yeast | N/A | | |
| Rat | Ccl20-2888R | Recombinant Rat Ccl20 Protein | E.coli | N/A | | |
| Rat | Ccl20-719R | Recombinant Rat Ccl20 protein, His & GST-tagged | E.coli | His/GST | | |
| Rat | CCL20-870R-B | Recombinant Rat CCL20 Protein Pre-coupled Magnetic Beads | HEK293 | | | |
| Rat | Ccl20-409R | Active Recombinant Rat Chemokine (C-C motif) Ligand 20 | E.coli | N/A | | |
| Rat | Ccl20-170C | Recombinant Rat Ccl20 Protein (71 aa) | HEK293 | | | |
| Rat | CCL20-1212R | Recombinant Rat CCL20 Protein | Mammalian Cell | His | | |
| Rat | CCL20-870R | Recombinant Rat CCL20 Protein, His (Fc)-Avi-tagged | HEK293 | His (Fc)-Avi | | |
| Rhesus Macaque | CCL20-684R | Recombinant Rhesus monkey CCL20 Protein, His-tagged | Mammalian Cell | His | | |
| Rhesus Macaque | CCL20-512R-B | Recombinant Rhesus Macaque CCL20 Protein Pre-coupled Magnetic Beads | HEK293 | | | |
| Rhesus macaque | CCL20-2652R | Recombinant Rhesus macaque CCL20 protein, His-GST-tagged | E.coli | His/GST | | |
| Rhesus Macaque | CCL20-512R | Recombinant Rhesus Macaque CCL20 Protein, His (Fc)-Avi-tagged | HEK293 | His (Fc)-Avi | | |
Involved Pathway
Protein Function
Interacting Protein
CCL20 Related Articles
CCL20 Related Gene Family
CCL20 Related Research Area
CCL20 involved in several pathways and played different roles in them. We selected most pathways CCL20 participated on our site, such as Cytokine-cytokine receptor interaction, Chemokine signaling pathway, TNF signaling pathway, which may be useful for your reference. Also, other proteins which involved in the same pathway with CCL20 were listed below. Creative BioMart supplied nearly all the proteins listed, you can search them on our site.
| Pathway Name | Pathway Related Protein |
| --- | --- |
| Cytokine-cytokine receptor interaction | TNFRSF13C;VEGFAB;TNFRSF10B;IFNW1;CCL27B;TGFB1;TNFSF14;IL2RG;LEPB |
| Chemokine signaling pathway | HCK;CCR10;CCL6;PLCB1;VAV2;MAPK3;LYN;GRK7;PAK1 |
| TNF signaling pathway | RPS6KA5;PGAM5;NFKB1;AKT2;ATF4;BCL3;MAP3K5;IKBKB;VEGFC |
| Rheumatoid arthritis | IL17A;ATP6V0D2;TNFRSF11A;CCL2;GM-CSF;TGFB3;VEGFA;CCL3;ATP6V0E1 |
CCL20 has several biochemical functions, for example, CCR chemokine receptor binding, chemokine activity, protein binding. Some of the functions are cooperated with other proteins, some of the functions could acted by CCL20 itself. We selected most functions CCL20 had, and list some proteins which have the same functions with CCL20. You can find most of the proteins on our site.
| Function | Related Protein |
| --- | --- |
| CCR chemokine receptor binding | CCL34B.1;CCL20B;CCL44;CCL19;CCL34B.4;CCL22;CX3CL1;CCL15;CCL38A.5 |
| chemokine activity | CCL2;AMCF-II;CCL38A.4;CCL21B;IL-8;CXCL2;CCL3;CCL5;CCL14 |
| protein binding | C16orf87;TRAPPC10;KRT1;KLRG1;PLD1;RTN4;NFIL3;DDB2;ACMSD |
CCL20 has direct interactions with proteins and molecules. Those interactions were detected by several methods such as yeast two hybrid, co-IP, pull-down and so on. We selected proteins and molecules interacted with CCL20 here. Most of them are supplied by our site. Hope this information will be useful for your research of CCL20.
RALBP1; TRAF6; TGFB3
Qin, T; Yin, YY; et al. Whole inactivated avian Influenza H9N2 viruses induce nasal submucosal dendritic cells to sample luminal viruses via transepithelial dendrites and trigger subsequent DC maturation. VACCINE 33:1382-1392(2015).
Wu, HH; Hwang-Verslues, WW; et al. Targeting IL-17B-IL-17RB signaling with an anti-IL-17RB antibody blocks pancreatic cancer metastasis by silencing multiple chemokines. JOURNAL OF EXPERIMENTAL MEDICINE 212:333-349(2015).
Q&As (0)
Ask a question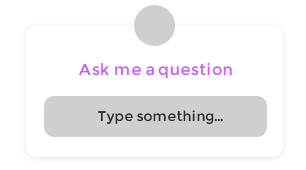 Customer Reviews (0)
Write a review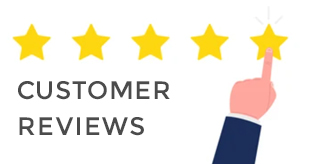 Ask a Question for All CCL20 Products
Required fields are marked with *
My Review for All CCL20 Products
Required fields are marked with *