Cat.No. :
ACTR1B-234H
Product Overview :
Human ACTR1B full-length ORF ( NP_005726.1, 1 a.a. - 376 a.a.) recombinant protein with GST-tag at N-terminal.
Description :
This gene encodes a 42.3 kD subunit of dynactin, a macromolecular complex consisting of 10 subunits ranging in size from 22 to 150 kD. Dynactin binds to both microtubules and cytoplasmic dynein and is involved in a diverse array of cellular functions, including ER-to-Golgi transport, the centripetal movement of lysosomes and endosomes, spindle formation, chromosome movement, nuclear positioning, and axonogenesis. This subunit, like ACTR1A, is an actin-related protein. These two proteins, which are of equal length and share 90% amino acid identity, are present in a constant ratio of approximately 1:15 in the dynactin complex. [provided by RefSeq, Aug 2008]
Source :
Wheat Germ
Species :
Human
Tag :
GST
Molecular Mass :
68.7 kDa
AA Sequence :
MESYDIIANQPVVIDNGSGVIKAGFAGDQIPKYCFPNYVGRPKHMRVMAGALEGDLFIGPKAEEHRGLLTIRYPMEHGVVRDWNDMERIWQYVYSKDQLQTFSEEHPVLLTEAPLNPSKNREKAAEVFFETFNVPALFISMQAVLSLYATGRTTGVVLDSGDGVTHAVPIYEGFAMPHSIMRVDIAGRDVSRYLRLLLRKEGVDFHTSAEFEVVRTIKERACYLSINPQKDEALETEKVQYTLPDGSTLDVGPARFRAPELLFQPDLVGDESEGLHEVVAFAIHKSDMDLRRTLFANIVLSGGSTLFKGFGDRLLSEVKKLAPKDIKIKISAPQERLYSTWIGGSILASLDTFKKMWVSKKEYEEDGSRAIHRKTF
Applications :
Enzyme-linked Immunoabsorbent Assay
Western Blot (Recombinant protein)
Antibody Production
Protein Array
Notes :
Best use within three months from the date of receipt of this protein.
Storage :
Store at -80 centigrade. Aliquot to avoid repeated freezing and thawing.
Storage Buffer :
50 mM Tris-HCI, 10 mM reduced Glutathione, pH=8.0 in the elution buffer.

Download Datasheet
Products Types
◆ Recombinant Protein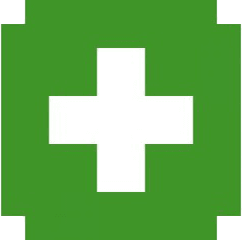 See All ACTR1B Recombinant Protein
◆ Lysates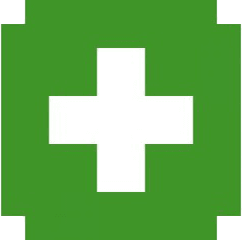 See All ACTR1B Lysates
Research Area
Cytoskeleton Regulation Proteins
Related Gene