Recombinant Human USP48 Protein, GST-tagged
| | |
| --- | --- |
| Cat.No. : | USP48-103H |
| Product Overview : | Human USP48 full-length ORF ( NP_115612.4, 1 a.a. - 1035 a.a.) recombinant protein with GST-tag at N-terminal was expressed in Wheat Germ. |
Specification
Gene Information
Related Products
Description :
This gene encodes a protein containing domains that associate it with the peptidase family C19, also known as family 2 of ubiquitin carboxyl-terminal hydrolases. Family members function as deubiquitinating enzymes, recognizing and hydrolyzing the peptide bond at the C-terminal glycine of ubiquitin. Enzymes in peptidase family C19 are involved in the processing of poly-ubiquitin precursors as well as that of ubiquitinated proteins. Alternate transcriptional splice variants, encoding different isoforms, have been characterized.
Source :
Wheat Germ
Species :
Human
Tag :
GST
Molecular Mass :
145.4 kDa
AA Sequence :
MAPRLQLEKAAWRWAETVRPEEVSQ EHIETAYRIWLEPCIRGVCRRNCKG NPNCLVGIGEHIWLGEIDENSFHNI DDPNCERRKKNSFVGLTNLGATCYV NTFLQVWFLNLELRQALYLCPSTCS DYMLGDGIQEEKDYEPQTICEHLQY LFALLQNSNRRYIDPSGFVKALGLD TGQQQDAQEFSKLFMSLLEDTLSKQ KNPDVRNIVQQQFCGEYAYVTVCNQ CGRESKLLSKFYELELNIQGHKQLT DCISEFLKEEKLEGDNRYFCENCQS KQNATRKIRLLSLPCTLNLQLMRFV FDRQTGHKKKLNTYIGFSEILDMEP YVEHKGGSYVYELSAVLIHRGVSAY SGHYIAHVKDPQSGEWYKFNDEDIE KMEGKKLQLGIEEDLAEPSKSQTRK PKCGKGTHCSRNAYMLVYRLQTQEK PNTTVQVPAFLQELVDRDNSKFEEW CIEMAEMRKQSVDKGKAKHEEVKEL YQRLPAGAEPYEFVSLEWLQKWLDE STPTKPIDNHACLCSHDKLHPDKIS IMKRISEYAADIFYSRYGGGPRLTV KALCKECVVERCRILRLKNQLNEDY KTVNNLLKAAVKGSDGFWVGKSSLR SWRQLALEQLDEQDGDAEQSNGKMN GSTLNKDESKEERKEEEELNFNEDI LCPHGELCISENERRLVSKEAWSKL QQYFPKAPEFPSYKECCSQCKILER EGEENEALHKMIANEQKTSLPNLFQ DKNRPCLSNWPEDTDVLYIVSQFFV EEWRKFVRKPTRCSPVSSVGNSALL CPHGGLMFTFASMTKEDSKLIALIW PSEWQMIQKLFVVDHVIKITRIEVG DVNPSETQYISEPKLCPECREGLLC QQQRDLREYTQATIYVHKVVDNKKV MKDSAPELNVSSSETEEDKEEAKPD GEKDPDFNQSNGGTKRQKISHQNYI AYQKQVIRRSMRHRKVRGEKALLVS ANQTLKELKIQIMHAFSVAPFDQNL SIDGKILSDDCATLGTLGVIPESVI LLKADEPIADYAAMDDVMQVCMPEE GFKGTGLLGH
Applications :
Enzyme-linked Immunoabsorbent Assay
Western Blot (Recombinant protein)
Antibody Production
Protein Array
Notes :
Best use within three months from the date of receipt of this protein.
Storage :
Store at -80 centigrade. Aliquot to avoid repeated freezing and thawing.
Storage Buffer :
50 mM Tris-HCI, 10 mM reduced Glutathione, pH=8.0 in the elution buffer.
Products Types
Related Gene
For Research Use Only. Not intended for any clinical use. No products from Creative BioMart may be resold, modified for resale or used to manufacture commercial products without prior written approval from Creative BioMart.
Q&As (0)
Ask a question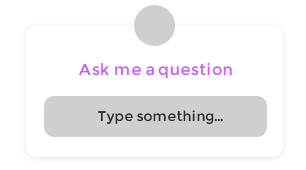 Customer Reviews (0)
Write a review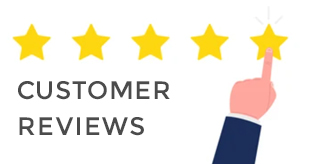 Ask a Question for All USP48 Products
Required fields are marked with *
My Review for All USP48 Products
Required fields are marked with *