BSG
Official Full Name

basigin (Ok blood group)

Background

The protein encoded by this gene is a plasma membrane protein that is important in spermatogenesis, embryo implantation, neural network formation, and tumor progression. The encoded protein is also a member of the immunoglobulin superfamily. Multiple transcript variants encoding different isoforms have been found for this gene. [provided by RefSeq, Jul 2008]

Synonyms

BSG; basigin (Ok blood group); M6; OK; 5F7; TCSF; CD147; EMMPRIN; basigin; CD147 antigen; OK blood group antigen; collagenase stimulatory factor; leukocyte activation antigen M6; extracellular matrix metalloproteinase inducer; tumor cell-derived collagenase stimulatory factor;
| Species | Cat.# | Product name | Source (Host) | Tag | Protein Length | Price |
| --- | --- | --- | --- | --- | --- | --- |
| Chicken | BSG-4233C | Recombinant Chicken BSG | Mammalian Cell | His | | |
| Cynomolgus | BSG-034C | Recombinant Cynomolgus BSG protein, His-tagged | HEK293 | His | | |
| Human | BSG-205H | Recombinant Human BSG protein, His/Myc-tagged | HEK293 | His/Myc | | |
| Human | BSG-62H | Recombinant Human BSG, Fc tagged | Human Cell | Fc | | |
| Human | BSG-105H | Recombinant Human BSG, GST-tagged | Wheat Germ | GST | | |
| Human | BSG-27216TH | Recombinant Human BSG | Wheat Germ | N/A | | |
| Human | BSG-271H | Recombinant Human BSG Protein, DYKDDDDK-tagged | Human Cells | DYKDDDDK | | |
| Human | BSG-619H | Recombinant Human BSG, His tagged | Human Cell | His | | |
| Human | BSG-203H | Recombinant Human BSG Protein, His-Avi-tagged, Biotinylated | HEK293 | His/Avi | | |
| Human | BSG-2726HCL | Recombinant Human BSG cell lysate | Human Cell | N/A | | |
| Human | BSG-151H | Recombinant Human BSG Protein, His-tagged | Human cells | His | | |
| Human | BSG-012H | Recombinant Human BSG protein, His-tagged | HEK293 | His | | |
| Human | BSG-3338H | Recombinant Human BSG Protein, Myc/DDK-tagged, C13 and N15-labeled | HEK293T | Myc/DDK | | |
| Human | BSG-2041H | Recombinant Human BSG Protein, Fc/His-tagged | HEK293 | Fc/His | | |
| Human | BSG-152H | Recombinant Human BSG Protein, DYKDDDDK-tagged | Human Cells | DYKDDDDK | | |
| Human | BSG-2838H | Recombinant Human BSG Protein, MYC/DDK-tagged | HEK293 | Myc/DDK | | |
| Human | BSG-06H | Recombinant Human BSG Protein, His-tagged | CHO | His | | |
| Human | BSG-613H | Recombinant Human BSG protein, mFc-tagged | HEK293 | mFc | | |
| Human | BSG-05H | Recombinant Human BSG Protein, Fc-tagged | CHO | Fc | | |
| Human | BSG-606H | Recombinant Human CD147 Protein, His-tagged | CHO | His | | |
| Human | BSG-605H | Recombinant Human CD147 Protein, Fc-tagged | CHO | Fc | | |
| Human | BSG-013H | Recombinant Human BSG Protein, His-Tagged | HEK293F | His | | |
| Human | BSG-038H | Recombinant Human BSG Protein, Fc-tagged | CHO | Fc | | |
| Human | BSG-134H | Recombinant Human BSG Protein, C-His-tagged | E.coli | C-His | | |
| Human | BSG-039H | Recombinant Human BSG Protein, His-tagged | CHO | His | | |
| Human | BSG-609H | Recombinant Human BSG Protein, His-tagged | E.coli | N-His | | |
| Human | BSG-09H | Recombinant Human BSG Protein, Fc/His-tagged, Alexa Fluor® 488 conjugated | NS0 | Fc/His | | |
| Human | BSG-0673H | Recombinant Human BSG Protein (Ala22-Ala207), His tagged | E.coli | His | | |
| Human | BSG-10H | Recombinant Human BSG Protein, Fc/His-tagged, Alexa Fluor® 647 conjugated | NS0 | Fc/His | | |
| Human | BSG-192H | Recombinant Human BSG, His-tagged, Biotinylated | HEK293 | His | | |
| Human | BSG-618H | Recombinant Human BSG, None tagged | Human Cell | N/A | | |
| Human | CDA096P | Recombinant Human CD-147 | E.coli | N/A | | |
| Human | BSG-217H | Recombinant Human BSG Protein, His-tagged | HEK293 | His | | |
| Human | BSG-218H | Recombinant Human BSG Protein, Fc-tagged | HEK293 | Fc | | |
| Human | BSG-2635H | Recombinant Human BSG protein, hFc&His-tagged | HEK293 | hFc&His | | |
| Human | BSG-7096H | Recombinant Human BSG protein, His & T7-tagged | E.coli | His/T7 | | |
| Human | BSG-1413H | Recombinant Human BSG protein, His-tagged, FITC-Labeled | HEK293 | His | | |
| Human | BSG-1414H | Recombinant Human BSG protein, Fc-tagged | HEK293 | Fc | | |
| Human | BSG-1177H | Recombinant Human BSG Protein (Gly140-Ala323), N-His tagged | E.coli | N-His | | |
| Mouse | Bsg-610M | Recombinant Mouse Bsg Protein, His-tagged | HEK293F | N-His | | |
| Mouse | Bsg-2267M | Recombinant Mouse Bsg protein, His-tagged | HEK293 | His | | |
| Mouse | BSG-2512MCL | Recombinant Mouse BSG cell lysate | Human Cell | N/A | | |
| Mouse | Bsg-7097M | Recombinant Mouse Bsg protein, His & T7-tagged | E.coli | His/T7 | | |
| Mouse | Bsg-2268M | Recombinant Mouse Bsg, Fc-His tagged | Human Cell | Fc/His | | |
| Mouse | Bsg-722M | Recombinant Mouse Bsg Protein, MYC/DDK-tagged | HEK293T | MYC/DDK | | |
| Mouse | BSG-1412M | Recombinant Mouse BSG protein, His-Avi-tagged, Biotinylated | HEK293 | His-Avi | | |
| Mouse | Bsg-653M | Recombinant Mouse Bsg Protein, His&SUMO-tagged | E.coli | N-His&SUMO | | |
| Rat | Bsg-611R | Recombinant Rat Bsg Protein, His-tagged | HEK293F | N-His | | |
| Rat | BSG-680R-B | Recombinant Rat BSG Protein Pre-coupled Magnetic Beads | HEK293 | | | |
| Rat | Bsg-612R | Recombinant Rat Bsg Protein, His-tagged | E.coli | N-His | | |
| Rat | BSG-1022R | Recombinant Rat BSG Protein | Mammalian Cell | His | | |
| Rat | BSG-680R | Recombinant Rat BSG Protein, His (Fc)-Avi-tagged | HEK293 | His (Fc)-Avi | | |
| Rat | Bsg-7098R | Recombinant Rat Bsg protein, His & T7-tagged | E.coli | His/T7 | | |
| Rhesus monkey | BSG-1576R | Recombinant Rhesus Monkey BSG Protein | HEK293 | N/A | | |
| Rhesus monkey | BSG-1577R | Recombinant Rhesus Monkey BSG Protein, hIgG1-tagged | HEK293 | hIgG1 | | |
| Rhesus monkey | BSG-1578R | Recombinant Rhesus Monkey BSG Protein, hIgG4-tagged | HEK293 | hIgG4 | | |
| Zebrafish | BSG-9798Z | Recombinant Zebrafish BSG | Mammalian Cell | His | | |
Involved Pathway
Protein Function
Interacting Protein
BSG Related Articles
BSG involved in several pathways and played different roles in them. We selected most pathways BSG participated on our site, such as Basigin interactions, Cell surface interactions at the vascular wall, Degradation of the extracellular matrix, which may be useful for your reference. Also, other proteins which involved in the same pathway with BSG were listed below. Creative BioMart supplied nearly all the proteins listed, you can search them on our site.
| Pathway Name | Pathway Related Protein |
| --- | --- |
| Basigin interactions | SLC3A2B;SLC7A11;SLC16A1;ITGB1B.1;BSG;SLC7A6;SLC3A2A;SLC7A8A;PPIA |
| Cell surface interactions at the vascular wall | BSG;SLC16A1;SIRPA;CEACAM6;DOK2;TREM1;AMICA1;GRB14;SLC7A11 |
| Degradation of the extracellular matrix | CTSL1;MMP15;BSG;MMP19;COL9A1;ADAMTS18;TLL1;COL25A1;BMP1B |
| Extracellular matrix organization | COL17A1A;ADAMTS18;KLK7;MMP17;TLL1;COL25A1;COL4A3;DDR2;ADAMTS4 |
| Hemostasis | AASS;IRF2;CBX5;MGC173646;PROCR;KIF5A;CD84;EHD1;AKAP1B |
| Integrin cell surface interactions | COL9A1B;FBN1;COL9A1A;BSG;ICAM4;COL13A1;LOC100514666;COMP;COL23A1 |
| Matrix Metalloproteinases | MMP12;MMP8;BSG;MMP17;MMP27;MMP28;TIMP4;MMP24;MMP20 |
| Metabolism | SLC52A3;GLTPD1;NDOR1;SLC4A1A;AFMID;NOSIP;PPM1K;THEM5;HSD17B11 |
BSG has several biochemical functions, for example, mannose binding, protein binding. Some of the functions are cooperated with other proteins, some of the functions could acted by BSG itself. We selected most functions BSG had, and list some proteins which have the same functions with BSG. You can find most of the proteins on our site.
| Function | Related Protein |
| --- | --- |
| mannose binding | DPM1;CD207;LMAN2L;MANBA;MBL1;CLN5;MAN2B1;CD209;CD209B |
| protein binding | FGFRL1B;RND3;APOOL;COG7;BCL2A1A;PIF1;GPR177;FAM81B;IL17RA |
BSG has direct interactions with proteins and molecules. Those interactions were detected by several methods such as yeast two hybrid, co-IP, pull-down and so on. We selected proteins and molecules interacted with BSG here. Most of them are supplied by our site. Hope this information will be useful for your research of BSG.
RFXANK; Cdk1; Tubb4b; USP50; Haus4; Haus7; RANBP3; ATXN10; UBE2A; mviM6; dapF; PDLIM7; b3xyc5_sollc; cona_canen; ATF2; P
Saetear, P; Perrin, AJ; et al. Quantification of Plasmodium-host protein interactions on intact, unmodified erythrocytes by back-scattering interferometry. MALARIA JOURNAL 14:-(2015).
Cabanas, R; Saurez, G; et al. Prolonged Use of Nimotuzumab in Children with Central Nervous System Tumors: Safety and Feasibility. CANCER BIOTHERAPY AND RADIOPHARMACEUTICALS 29:173-178(2014).
Q&As (0)
Ask a question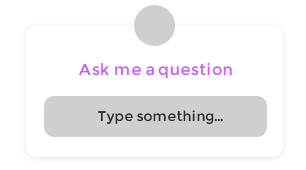 Customer Reviews (0)
Write a review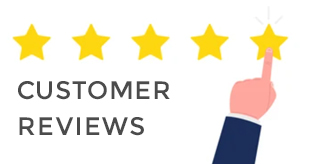 Ask a Question for All BSG Products
Required fields are marked with *
My Review for All BSG Products
Required fields are marked with *