Recombinant Human BSG Protein (Ala22-Ala207), His tagged
| | |
| --- | --- |
| Cat.No. : | BSG-0673H |
| Product Overview : | Recombinant human CD147 (Ala22-Ala207) fused with His tag was expressed in E. coli. |
Specification
Gene Information
Related Products
Description :
CD147/EMMPRIN (Extracellular Matrix Metalloproteinase Inducer), also known as Basigin (BSG), is a transmembrane glycoprotein with different forms resulted from different modes of glycosylation and N-terminal sequence variants. It is a member of the immunoglobulin superfamily with homology to both the immunoglobulin V domain and MHC class II antigen beta-chain. This protein play important roles in variety of events including spermatogenesis, embryo implantation, neural network formation. CD147 induces the production and release of matrix metalloproteinases (MMP) in the surrounding mesenchymal cells and tumor cells, and thereby promotes invasion, metastasis, growth and survival of malignant cells. Furthermore, CD147 also serves as a receptor for extracellular cyclophilinthe and its association with integrins might be important in signal transduction. Recently, CD147 displays increased expression in many cancers, and it has been previously demonstrated to participate in cancer metastasis and progression. Thus, CD147 and its antibody are used as an effective treatment for malignant cancers.
Source :
E. coli
Species :
Human
Tag :
His
Form :
Lyophilized powder/frozen liquid
Molecular Mass :
21.67 kDa
Protein Length :
Ala22-Ala207
Purity :
>90% as determined by SDS-PAGE.
Notes :
For research use only.
Storage :
Use a manual defrost freezer and avoid repeated freeze thaw cycles.
Store at 2 to 8 centigrade for one week.
Store at -20 to -80 centigrade for twelve months from the date of receipt.
Storage Buffer :
Supplied as solution form in PBS pH 7.5 or lyophilized from PBS pH 7.5.
Reconstitution :
Reconstitute in sterile water for a stock solution.
Shipping :
They are shipped out with dry ice/blue ice unless customers require otherwise.
| | |
| --- | --- |
| Gene Name : | BSG basigin (Ok blood group) [ Homo sapiens (human) ] |
| Official Symbol : | BSG |
| Synonyms : | BSG; basigin (Ok blood group); basigin (OK blood group), OK; basigin; CD147; EMMPRIN; CD147 antigen; OK blood group antigen; collagenase stimulatory factor; leukocyte activation antigen M6; extracellular matrix metalloproteinase inducer; tumor cell-derived collagenase stimulatory factor; M6; OK; 5F7; TCSF; |
| Gene ID : | 682 |
| mRNA Refseq : | NM_001728 |
| Protein Refseq : | NP_001719 |
| MIM : | 109480 |
| UniProt ID : | P35613 |
Products Types
Related Gene
For Research Use Only. Not intended for any clinical use. No products from Creative BioMart may be resold, modified for resale or used to manufacture commercial products without prior written approval from Creative BioMart.
Q&As (0)
Ask a question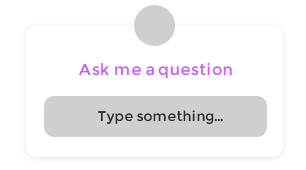 Customer Reviews (0)
Write a review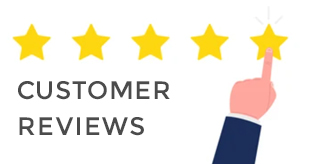 Ask a Question for All BSG Products
Required fields are marked with *
My Review for All BSG Products
Required fields are marked with *