Recombinant Human BSG protein, mFc-tagged
| | |
| --- | --- |
| Cat.No. : | BSG-613H |
| Product Overview : | Recombinant Human Basigin is produced by our Mammalian expression system and the target gene encoding Ala22-His205 is expressed with a mFc tag at the C-terminus. |
Specification
Gene Information
Related Products
Description :
Basigin/CD147 is a member of the immunoglobulin superfamily with homology to both the immunoglobulin V domain and MHC class II antigen beta-chain. This protein play important roles in variety of events including spermatogenesis, embryo implantation, neural network formation. CD147 induces the production and release of matrix metalloproteinases (MMP) in the surrounding mesenchymal cells and tumor cells, and thereby promotes invasion, metastasis, growth and survival of malignant cells. Furthermore, CD147 also serves as a receptor for extracellular cyclophilinthe and its association with integrins might be important in signal transduction. CD147 displays increased expression in many cancers, and it has been previously demonstrated to participate in cancer metastasis and progression.
Source :
HEK293
Species :
Human
Tag :
mFc
Form :
Lyophilized from a 0.2 μm filtered solution of 20mM PB, 150mM NaCl, pH 7.2.
Molecular Mass :
55-65kDa, reducing conditions.
Protein length :
Ala22-His205
Endotoxin :
Less than 0.1 ng/µg (1 EU/µg) as determined by LAL test.
Purity :
Greater than 95% as determined by reducing SDS-PAGE.
Storage :
Lyophilized protein should be stored at < -20°C, though stable at room temperature for 3 weeks.
Reconstituted protein solution can be stored at 4-7°C for 2-7 days.
Aliquots of reconstituted samples are stable at < -20°C for 3 months.
Reconstitution :
Always centrifuge tubes before opening. Do not mix by vortex or pipetting.
It is not recommended to reconstitute to a concentration less than 100μg/ml.
Dissolve the lyophilized protein in distilled water.
Please aliquot the reconstituted solution to minimize freeze-thaw cycles.
Shipping :
The product is shipped at ambient temperature.
Upon receipt, store it immediately at the temperature listed below.
Products Types
Related Gene
For Research Use Only. Not intended for any clinical use. No products from Creative BioMart may be resold, modified for resale or used to manufacture commercial products without prior written approval from Creative BioMart.
Q&As (0)
Ask a question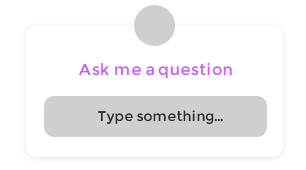 Customer Reviews (0)
Write a review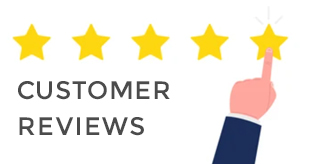 Ask a Question for All BSG Products
Required fields are marked with *
My Review for All BSG Products
Required fields are marked with *