Recombinant Mouse Bsg protein, His-tagged
| | |
| --- | --- |
| Cat.No. : | Bsg-2267M |
| Product Overview : | Recombinant Mouse Bsg protein(NP_001070652.1)(Met1-Arg209), fused with His tag, was expressed in HEK293. |
| Unit | |
| Price | |
| Qty | |
Specification
Gene Information
Related Products
Source :
HEK293
Species :
Mouse
Tag :
His
Form :
Lyophilized from sterile PBS, pH 7.4Please contact us for any concerns or special requirements. Normally 5 % - 8 % trehalose, mannitol and 0.01% Tween80 are added as protectants before lyophilization. Please refer to the specific buffer information in the hard copy of CoA.
Molecular Mass :
The secreted recombinant mouse BSG comprises 199 amino acids and has a predicted molecular mass of 30 kDa. As a result of glycosylation, the apparent molecular mass of rm BSG is approximately 30-35 kDa in SDS-PAGE under reducing conditions.
Protein Length :
Met1-Arg209
Endotoxin :
< 1.0 EU per μg of the protein as determined by the LAL method
Purity :
> 90 % as determined by SDS-PAGE
Storage :
Samples are stable for up to twelve months from date of receipt at -20°C to -80°C
Store it under sterile conditions at -20°C to -80°C. It is recommended that the protein be aliquoted for optimal storage. Avoid repeated freeze-thaw cycles.
Reconstitution :
It is recommended that sterile water be added to the vial to prepare a stock solution of 0.2 ug/ul. Centrifuge the vial at 4°C before opening to recover the entire contents.
| | |
| --- | --- |
| Gene Name : | Bsg basigin [ Mus musculus ] |
| Official Symbol : | Bsg |
| Synonyms : | BSG; basigin; gp 42; HT7 antigen; neurothelin; 5A11/Basigin; membrane glycoprotein gp42; basic immunoglobulin superfamily; HT-7; CD147; EMMPRIN; AI115436; AI325119; |
| Gene ID : | 12215 |
| mRNA Refseq : | NM_001077184 |
| Protein Refseq : | NP_001070652 |
Products Types
Related Gene
For Research Use Only. Not intended for any clinical use. No products from Creative BioMart may be resold, modified for resale or used to manufacture commercial products without prior written approval from Creative BioMart.
Q&As (0)
Ask a question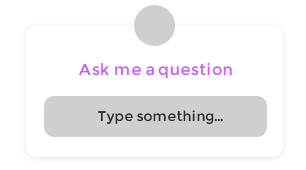 Customer Reviews (0)
Write a review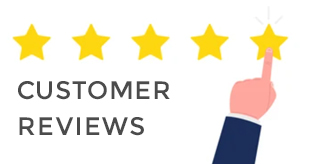 Ask a Question for All Bsg Products
Required fields are marked with *
My Review for All Bsg Products
Required fields are marked with *