Recombinant Human BSG Protein, His-Tagged
| | |
| --- | --- |
| Cat.No. : | BSG-013H |
| Product Overview : | Recombinant Human BSG protein(NP_001309172.1)(Glu138~Ala323), fused to His-tag at N-terminus, was expressed in HEK293F. |
Specification
Gene Information
Related Products
Description :
The protein encoded by this gene, basigin, is a plasma membrane protein that is important in spermatogenesis, embryo implantation, neural network formation, and tumor progression. Basigin is also a member of the immunoglobulin superfamily, ubiquitously expressed in various tissues. Multiple transcript variants encoding different isoforms have been found for this gene.
Source :
HEK293F
Species :
Human
Tag :
His
Form :
20mM Tris, 150mM NaCl, pH8.0, containing 1mM EDTA, 1mM DTT, 0.01% SKL, 5% Trehalose and Proclin300.
Molecular Mass :
27kd-33kDa as determined by SDS-PAGE reducing conditions.
Protein length :
Glu138~Ala323
AA Sequence :
EPGTVFTTVEDLGSKILLTCSLNDS ATEVTGHRWLKGGVVLKEDALPGQK TEFKVDSDDQWGEYSCVFLPEPMGT ANIQLHGPPRVKAVKSSEHINEGET AMLVCKSESVPPVTDWAWYKITDSE DKALMNGSESRFFVSSSQGRSELHI ENLNMEADPGQYRCNGTSSKGSDQA IITLRVRSHLA
Endotoxin :
<1.0EU per 1µg (determined by the LAL method)
Purity :
> 90%
Applications :
Positive Control; Immunogen; SDS-PAGE; WB.
If bio-activity of the protein is needed, please check active protein.
Notes :
The kit is designed for research use only, we will not be responsible for any issue if the kit was used in clinical diagnostic or any other procedures.
Stability :
The thermal stability is described by the loss rate. The loss rate was determined by accelerated thermal degradation test, that is, incubate the protein at 37°C for 48h, and no obvious degradation and precipitation were observed. The loss rate is less than 5% within the expiration date under appropriate storage condition.
Storage :
Avoid repeated freeze/thaw cycles.
Store at 2-8ºC for one month.
Aliquot and store at -80ºC for 12 months.
Reconstitution :
Reconstitute in 20mM Tris, 150mM NaCl (pH8.0) to a concentration of 0.1-1.0 mg/mL. Do not vortex.
Products Types
Related Gene
For Research Use Only. Not intended for any clinical use. No products from Creative BioMart may be resold, modified for resale or used to manufacture commercial products without prior written approval from Creative BioMart.
Q&As (0)
Ask a question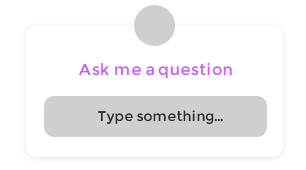 Customer Reviews (0)
Write a review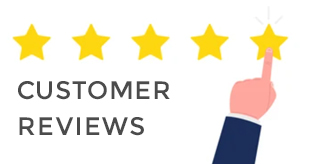 Ask a Question for All BSG Products
Required fields are marked with *
My Review for All BSG Products
Required fields are marked with *