CCL2
Official Full Name

chemokine (C-C motif) ligand 2

Background

This gene is one of several cytokine genes clustered on the q-arm of chromosome 17. Chemokines are a superfamily of secreted proteins involved in immunoregulatory and inflammatory processes. The superfamily is divided into four subfamilies based on the arrangement of N-terminal cysteine residues of the mature peptide. This chemokine is a member of the CC subfamily which is characterized by two adjacent cysteine residues. This cytokine displays chemotactic activity for monocytes and basophils but not for neutrophils or eosinophils. It has been implicated in the pathogenesis of diseases characterized by monocytic infiltrates, like psoriasis, rheumatoid arthritis and atherosclerosis. It binds to chemokine receptors CCR2 and CCR4. [provided by RefSeq, Jul 2013]

Synonyms

CCL2; chemokine (C-C motif) ligand 2; HC11; MCAF; MCP1; MCP-1; SCYA2; GDCF-2; SMC-CF; HSMCR30; C-C motif chemokine 2; small-inducible cytokine A2; monocyte secretory protein JE; monocyte chemotactic protein 1; monocyte chemoattractant protein 1; monocyte chemoattractant protein-1; monocyte chemotactic and activating factor; small inducible cytokine subfamily A (Cys-Cys), member 2; small inducible cytokine A2 (monocyte chemotactic protein 1, homologous to mouse Sig-je);
| Species | Cat.# | Product name | Source (Host) | Tag | Protein Length | Price |
| --- | --- | --- | --- | --- | --- | --- |
| Bovine | CCL2-131B | Recombinant Bovine Chemokine (C-C motif) Ligand 2 | Yeast | N/A | | |
| Canine | CCL2-44C | Recombinant Canine CCL2 (MCP-1) | Yeast | N/A | | |
| Canine | CCL2-406C | Active Recombinant Canine Chemokine (C-C motif) Ligand 2 | E.coli | N/A | | |
| Cattle | CCL2-1102C | Recombinant Cattle CCL2 Protein, His-tagged | E.coli | N-His | | |
| Cattle | CCL2-2146C | Recombinant Cattle CCL2 Protein, His-tagged | HEK293F | N-His | | |
| Cynomolgus Monkey | CCL2-372C | Recombinant Cynomolgus CCL2 Protein, His-tagged | Mammalian Cell | His | | |
| Cynomolgus Monkey | CCL2-01C | Recombinant Cynomolgus Monkey CCL2 Protein | Yeast | | | |
| Cynomolgus Monkey | CCL2-120C | Recombinant Cynomolgus Monkey CCL2 Protein, His (Fc)-Avi-tagged | HEK293 | His (Fc)-Avi | | |
| Cynomolgus Monkey | CCL2-120C-B | Recombinant Cynomolgus Monkey CCL2 Protein Pre-coupled Magnetic Beads | HEK293 | | | |
| Dog | CCL2-683D | Recombinant Dog CCL2 protein, His & GST-tagged | E.coli | His/GST | | |
| Dog | CCL2-2144D | Recombinant Dog CCL2 Protein, His-tagged | HEK293F | N-His | | |
| Equine | CCL2-139E | Recombinant Equine Chemokine (C-C motif) Ligand 2 | Yeast | N/A | | |
| Equine | CCL2-21E | Recombinant Equine CCL2 | Yeast | N/A | | |
| Guinea pig | Ccl2-685G | Recombinant Guinea pig Ccl2 protein, His & T7-tagged | E.coli | His/T7 | | |
| Horse | CCL2-1104H | Recombinant Horse CCL2 Protein, His-tagged | E.coli | N-His | | |
| Horse | CCL2-684H | Recombinant Horse CCL2 protein, His & T7-tagged | E.coli | His/T7 | | |
| Human | CCL2-78H | Recombinant Human CCL2 | HEK293 | N/A | | |
| Human | CCL2-130H | Recombinant Human CCL2, Fc-tagged | CHO | Fc | | |
| Human | CCL2-337C | Recombinant Human CCL2 Protein (76 aa) | E.coli | | | |
| Human | CCL2-56H | Recombinant Human CCL2 Protein, Biotin-tagged | E.coli | Biotin | | |
| Human | CCL2-381H | Active Recombinant Human CCL2, MIgG2a Fc-tagged | CHO | Fc | | |
| Human | CCL2-63H | Recombinant Human Chemokine (C-C motif) Ligand 2, His-tagged | E.coli | His | | |
| Human | CCL2-015H | Recombinant Human CCL2 Protein | | | | |
| Human | CCL2-080C | Recombinant Human CCL2 Protein (76 aa) | E.coli | | | |
| Human | CCL2-281H | Recombinant Human CCL2 protein | E.coli | N/A | | |
| Human | CCL2-189H | Recombinant Human CCL2 Protein, His-tagged | Yeast | His | | |
| Human | CCL2-151H | Recombinant Human CCL2 Protein, DYKDDDDK-tagged | Human Cells | DYKDDDDK | | |
| Human | CCL2-2890H | Recombinant Human CCL2 Protein, MYC/DDK-tagged | HEK293 | Myc/DDK | | |
| Human | CCL2-124H | Recombinant Human Chemokine (C-C Motif) Ligand 2 | Mammalian cells | N/A | | |
| Human | CCL2-14H | Recombinant Human CCL2 Protein | E.coli | | | |
| Human | CCL2-125H | Human Monocyte Chemoattractant Protein-1(rDNA derived) Reference standard | | N/A | | |
| Human | CCL2-0621HG | GMP Recombinant Human CCL2 protein | HEK293 | | | |
| Human | CCL2-1188H | Recombinant Human Monocyte Chemoattractant Protein 1 | E.coli | N/A | | |
| Human | CCL2-500HB | Recombinant Human CCL2 protein, His-Avi-tagged, Biotinylated | HEK293 | His-Avi | | |
| Human | CCL2-0621H | Recombinant Human CCL2 Protein | E.coli | N/A | | |
| Human | CCL2-3792H | Recombinant Human CCL2 Protein, Myc/DDK-tagged, C13 and N15-labeled | HEK293T | Myc/DDK | | |
| Human | CCL2-0622H | Recombinant Human CCL2 Protein, GST-Tagged | Wheat Germ | GST | | |
| Human | CCL2-108H | Active Human CCL2 | | N/A | | |
| Human | CCL2-500H | Recombinant Human CCL2 protein, His-Avi-tagged | HEK293 | His-Avi | | |
| Human | CCL2-275H | Recombinant Human CCL2, StrepII-tagged | Human Cell | Strep II | | |
| Human | CCL2-016H | Recombinant Human CCL2 Protein, Biotinylated | | | | |
| Human | CCL2-520H-B | Recombinant Human CCL2 Protein Pre-coupled Magnetic Beads | HEK293 | | | |
| Human | CCL2-1148H | Recombinant Human CCL2 Protein (Gln24-Thr99), His tagged | E.coli | His | | |
| Human | CCL2-1680M | Active Recombinant Mouse CCL2, HIgG1 Fc-tagged | CHO | Fc | | |
| Human | CCL2-520H | Recombinant Human CCL2 Protein, His (Fc)-Avi-tagged | HEK293 | His (Fc)-Avi | | |
| Human | CCL2-2650H | Recombinant Human CCL2 protein, His&Myc-tagged | E.coli | His&Myc | | |
| Human | CCL2-2649H | Recombinant Human CCL2 protein, GST-tagged | E.coli | GST | | |
| Human | CCL2-1170H | Recombinant Human CCL2 Protein (Gln24-Thr99), N-His tagged | E.coli | N-His | | |
| Human | CCL2-11H | Recombinant Human CCL2 Protein, His-tagged | HEK293 | His | | |
| Human | CCL2-42H | Recombinant Human CCL2 Protein | E.coli | | | |
| Mouse | Ccl2-482M | Recombinant Mouse Ccl2, His-tagged | Insect Cell | His | | |
| Mouse | Ccl2-482MB | Recombinant Mouse Ccl2 protein, His-tagged, Biotinylated | Insect Cell | His | | |
| Mouse | CCL2-559M | Recombinant Mouse chemokine (C-C motif) ligand 2, His-tagged | E.coli | His | | |
| Mouse | Ccl2-01M | Active GMP Recombinant Mouse Ccl2 Protein, His-Tagged | E.coli | His | | |
| Mouse | Ccl2-282M | Active Recombinant Mouse Chemokine (C-C motif) Ligand 2 | E.coli | N/A | | |
| Mouse | CCL2-15M | Recombinant Mouse CCL2 Protein | E.coli | | | |
| Mouse | CCL2-001MCL | Recombinant Mouse CCL2 cell lysate | Insect Cell | N/A | | |
| Mouse | Ccl2-173C | Recombinant Mouse Ccl2 Protein (73 aa) | HEK293 | | | |
| Mouse | Ccl2-2030M | Recombinant Mouse Ccl2 Protein | HEK293 | | | |
| Mouse | Ccl2-2031M | Recombinant Mouse Ccl2 Protein, Myc/DDK-tagged | HEK293T | Myc/DDK | | |
| Mouse | Ccl2-7335M | Recombinant Mouse Ccl2 Protein, His-tagged | E.coli | His | | |
| Mouse | Ccl2-130M | Recombinant Mouse Ccl2 Protein | E.coli | | | |
| Mouse | Ccl2-687M | Recombinant Mouse Ccl2 protein, His-tagged | E.coli | His | | |
| Mouse | CCL2-1679M | Active Recombinant Mouse CCL2, MIgG2a Fc-tagged | CHO | Fc | | |
| Pig | CCL2-688P | Recombinant Pig CCL2 protein, His & GST-tagged | E.coli | His/GST | | |
| Pig | CCL2-1103P | Recombinant Pig CCL2 Protein, His-tagged | E.coli | N-His | | |
| Pig | CCL2-2147P | Recombinant Pig CCL2 Protein, His-tagged | HEK293F | N-His | | |
| Pig | CCL2-144S | Recombinant Swine Chemokine (C-C motif) Ligand 2 | Yeast | N/A | | |
| Porcine | CCL2-01P | GMP Recombinant Porcine CCL2 Protein, His-Tagged | E.coli | His | | |
| Rabbit | CCL2-690R | Recombinant Rabbit CCL2 protein, His-tagged | E.coli | His | | |
| Rabbit | Ccl2-283R | Active Recombinant Rabbit Chemokine (C-C Motif) Ligand 2 | E.coli | N/A | | |
| Rat | Ccl2-02R | Recombinant Rat Ccl2 protein, His-tagged | Insect cells | His | | |
| Rat | Ccl2-6380R | Recombinant Rat Ccl2 Protein, His (Fc)-Avi-tagged | HEK293 | His (Fc)-Avi | | |
| Rat | CCL2-869R-B | Recombinant Rat CCL2 Protein Pre-coupled Magnetic Beads | HEK293 | | | |
| Rat | Ccl2-469R | Active Recombinant Rat Chemokine (C-C motif) Ligand 2 | Mammalian cells | N/A | | |
| Rat | Ccl2-55R | Recombinant Rat Chemokine (C-C Motif) Ligand 2 | E.coli | N/A | | |
| Rat | CCL2-1211R | Recombinant Rat CCL2 Protein | Mammalian Cell | His | | |
| Rat | Ccl2-689R | Recombinant Rat Ccl2 protein, His-tagged | E.coli | His | | |
| Rat | CCL2-2894R | Recombinant Rat CCL2 Protein | E.coli | N/A | | |
| Rat | Ccl2-6380R-B | Recombinant Rat Ccl2 Protein Pre-coupled Magnetic Beads | HEK293 | | | |
| Rat | CCL2-16R | Recombinant Rat CCL2 Protein | E.coli | | | |
| Rat | Ccl2-172C | Recombinant Rat Ccl2 Protein (125 aa) | HEK293 | | | |
| Rat | CCL2-869R | Recombinant Rat CCL2 Protein, His (Fc)-Avi-tagged | HEK293 | His (Fc)-Avi | | |
| Rat | Ccl2-1101R | Recombinant Rat Ccl2 Protein, His-tagged | HEK293F | N-His | | |
| Rhesus Macaque | CCL2-683R | Recombinant Rhesus monkey CCL2 Protein, His-tagged | Mammalian Cell | His | | |
| Rhesus macaque | CCL2-185R | Recombinant Rhesus macaque CCL2 protein, GST-tagged | E.coli | GST | | |
| Rhesus Macaque | CCL2-511R-B | Recombinant Rhesus Macaque CCL2 Protein Pre-coupled Magnetic Beads | HEK293 | | | |
| Rhesus Macaque | CCL2-511R | Recombinant Rhesus Macaque CCL2 Protein, His (Fc)-Avi-tagged | HEK293 | His (Fc)-Avi | | |
| Rhesus monkey | CCL2-2145R | Recombinant Rhesus monkey CCL2 Protein, His-tagged | HEK293F | N-His | | |
| Rhesus monkey | CCL2-691R | Recombinant Rhesus monkey CCL2 protein, His-tagged | E.coli | His | | |
Involved Pathway
Protein Function
Interacting Protein
CCL2 Related Articles
CCL2 Related Gene Family
CCL2 Related Research Area
CCL2 involved in several pathways and played different roles in them. We selected most pathways CCL2 participated on our site, such as Cytokine-cytokine receptor interaction, Chemokine signaling pathway, NOD-like receptor signaling pathway, which may be useful for your reference. Also, other proteins which involved in the same pathway with CCL2 were listed below. Creative BioMart supplied nearly all the proteins listed, you can search them on our site.
| Pathway Name | Pathway Related Protein |
| --- | --- |
| Cytokine-cytokine receptor interaction | IL6ST;CSF3R;PDGFC;IL10RB;LEPA;CCL5;TGFB1;KITB;BMP7B |
| Chemokine signaling pathway | GM13304;STAT2;SHC3;CXCL2;RHOA;GNG10;GSK3B;GRB2;CCL3L1 |
| NOD-like receptor signaling pathway | MAPK11;ERBB2IP;TAB2;TNF;MAPK12B;CCL5;SGUT1;MAPK12A;NAIP7 |
| TNF signaling pathway | MAPK11;MAPK10;MAPK12;MAP3K7;TRAF5;PTGS2;TRAF2;CCL2;TNFAIP3 |
| Chagas disease (American trypanosomiasis) | IRAK1;C3;AKT1;IFNG;MAPK9;NFKB1;GNAO1;PIK3R5;TNF |
| Malaria | IL18;SELE;ITGB2;KLRB1;IL-8;TLR2;SDC2;CD81;CD36 |
| Influenza A | PIK3R1;Ifna11;CPSF4;TNF;NLRX1;PIK3R5;PYCARD;MAPK3;OAS3 |
| Herpes simplex infection | TBK1;SFRS3B;THOC4;TAF10;NXF3;TRP53;HNRNPK;SRSF1B;CASP3B |
| Rheumatoid arthritis | HLA-DQB1;IL1A;ITGB2L;ATP6V0C;CCL3L1;TNF;ATP6V1F;ATP6V0A4;IL6 |
CCL2 has several biochemical functions, for example, CCR2 chemokine receptor binding, chemokine activity, heparin binding. Some of the functions are cooperated with other proteins, some of the functions could acted by CCL2 itself. We selected most functions CCL2 had, and list some proteins which have the same functions with CCL2. You can find most of the proteins on our site.
| Function | Related Protein |
| --- | --- |
| CCR2 chemokine receptor binding | CCL7;CCL2;Ccl12 |
| chemokine activity | CCL19B;CX3CL1;CXCL12B;CCL15;CCL20B;PF4;CXCL12A;CXCL16;CCL20A.3 |
| heparin binding | PRELP;THBS3;PTN;NAV2;CCL5;NELL2;ADAMTS1;LPA;FGFR2 |
| protein kinase activity | CASKA;SYK;RIPK1L;NLK1;SMOK2B;MAP3K3;PDGFRA;GM4922;CAMK1GA |
| receptor binding | NRXN1;TNFSF4;FGF18B;AMN;CHRNA10;AKAP9;PARK7;TNFSF13B;GUSB |
CCL2 has direct interactions with proteins and molecules. Those interactions were detected by several methods such as yeast two hybrid, co-IP, pull-down and so on. We selected proteins and molecules interacted with CCL2 here. Most of them are supplied by our site. Hope this information will be useful for your research of CCL2.
GAMMAHV.M3
Driss, V; Quesnel, B; et al. Monocyte chemoattractant protein 1 (MCP-1/CCL2) contributes to thymus atrophy in acute myeloid leukemia. EUROPEAN JOURNAL OF IMMUNOLOGY 45:396-406(2015).
Martirosyan, A; Petrek, M; et al. Differential Regulation of Proinflammatory Mediators following LPS- and ATP-Induced Activation of Monocytes from Patients with Antiphospholipid Syndrome. BIOMED RESEARCH INTERNATIONAL :-(2015).
Q&As (0)
Ask a question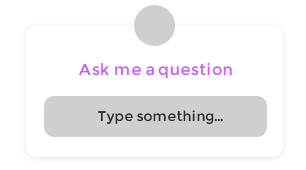 Customer Reviews (0)
Write a review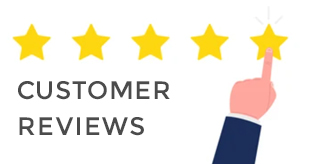 Ask a Question for All CCL2 Products
Required fields are marked with *
My Review for All CCL2 Products
Required fields are marked with *