Active Recombinant Rat CCL7 Protein
| | |
| --- | --- |
| Cat.No. : | CCL7-33R |
| Product Overview : | Recombinant Rat CCL7 Protein without tag was expressed in E. coli. |
Specification
Gene Information
Related Products
Description :
Monocyte chemotactic protein 3 (MCP-3), also called CCL7, is produced by macrophages and tumor cell lines. MCP-3 signals through the G protein-coupled receptors CCR1, CCR2, and CCR3. MCP-3 chemoattracts monocytes and regulates macrophage function during inflammation and metastasis.
Source :
E. coli
Species :
Rat
Bio-activity :
No biological activity data is available at this time.
Molecular Mass :
Monomer, 8.5 kDa (74 aa)
AA Sequence :
QPDGTNSSTCCYVKKQKIPKRNLKS YRKITSSRCPWEAVIFKTKKGMEVC AEAHQKWVEEAIAYLDMKTSTPKP
Endotoxin :
≤1 EUs/μg, Kinetic LAL
Purity :
≥95%, Reducing and Non-Reducing SDS PAGE
Stability :
12 months from date of receipt when stored at -20 to -80 centigrade as supplied.
1 month when stored at 4 centigrade after reconstituting as directed.
3 months when stored at -20 to -80 centigrade after reconstituting as directed.
Storage :
Storage Prior to Reconstitution: -20 centigrade
Storage Buffer :
Lyophilized from a sterile (0.2 micron) filtered aqueous solution containing 0.1% Trifluoroacetic Acid (TFA)
Reconstitution :
Sterile water at 0.1 mg/mL
Shipping :
Room temperature
Instructions :
Centrifuge vial before opening. Suspend the product by gently pipetting the above recommended solution down the sides of the vial. DO NOT VORTEX. Allow several minutes for complete reconstitution. For prolonged storage, dilute to working aliquots in a 0.1% BSA solution, store at -80 centigrade and avoid repeat freeze thaws.
Products Types
Related Gene
For Research Use Only. Not intended for any clinical use. No products from Creative BioMart may be resold, modified for resale or used to manufacture commercial products without prior written approval from Creative BioMart.
Q&As (0)
Ask a question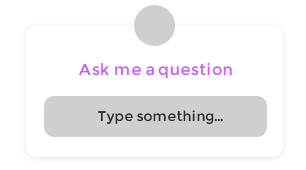 Customer Reviews (0)
Write a review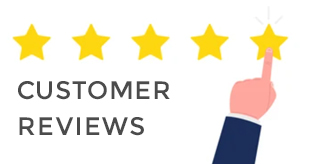 Ask a Question for All CCL7 Products
Required fields are marked with *
My Review for All CCL7 Products
Required fields are marked with *