Cat.No. :
FGA-6H
Product Overview :
Native Human Fibrinogen Protein was purified from Human Plasma and conjugated with Alexa Fluor® 488.
Source :
Human Plasma
Species :
Human
Form :
Yellow solid
Notes :
Human Fibrinogen Conjugate Specifications:
1. Label (Ex/Em): Alexa Fluor® 488 (~495/519 nm).
2. Spectrally similar to fluorescein, but the signal is less pH-dependent and more photostable.
3. Lyophilized product can be dissolved in buffer (e.g., sodium bicarbonate, pH 8.3) for use.
4. Fluorescence is typically detected using fluorescence microscopy or flow cytometry.
Storage :
Store in freezer (-5 to -30 centigrade) and protect from light.

Download Datasheet
Products Types
◆ Native Protein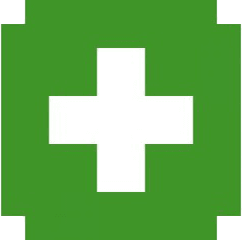 See All Fibrinogen Native Protein
Research Area
Metabolism in Metabolic disorders Proteins