Cat.No. :
CYP2J2-2268H
Product Overview :
Human CYP2J2 partial ORF ( NP_000766, 408 a.a. - 498 a.a.) recombinant protein with GST-tag at N-terminal.
Description :
This gene encodes a member of the cytochrome P450 superfamily of enzymes. The cytochrome P450 proteins are monooxygenases which catalyze many reactions involved in drug metabolism and synthesis of cholesterol, steroids and other lipids. This protein localizes to the endoplasmic reticulum and is thought to be the predominant enzyme responsible for epoxidation of endogenous arachidonic acid in cardiac tissue. Multiple transcript variants have been found for this gene. [provided by RefSeq, Jan 2016]
Source :
Wheat Germ
Species :
Human
Tag :
GST
Molecular Mass :
35.75 kDa
AA Sequence :
LHRDPTEWATPDTFNPDHFLENGQFKKREAFMPFSIGKRACLGEQLARTELFIFFTSLMQKFTFRPPNNEKLSLKFRMGITISPVSHRLCA
Applications :
Enzyme-linked Immunoabsorbent Assay
Western Blot (Recombinant protein)
Antibody Production
Protein Array
Notes :
Best use within three months from the date of receipt of this protein.
Storage :
Store at -80 centigrade. Aliquot to avoid repeated freezing and thawing.
Storage Buffer :
50 mM Tris-HCI, 10 mM reduced Glutathione, pH=8.0 in the elution buffer.
Quality Control Testing: :

12.5% SDS-PAGE Stained with Coomassie Blue.

Download Datasheet
Products Types
◆ Lysates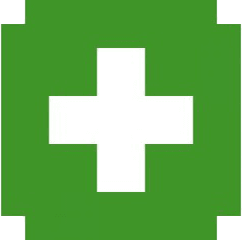 See All CYP2J2 Lysates
Research Area
Metabolism in Cancer Proteins
Related Gene