Cat.No. :
FAAH2-3628H
Product Overview :
Human FAAH2 full-length ORF ( NP_777572.1, 1 a.a. - 532 a.a.) recombinant protein with GST-tag at N-terminal.
Description :
This gene encodes a fatty acid amide hydrolase that shares a conserved protein motif with the amidase signature family of enzymes. The encoded enzyme is able to catalyze the hydrolysis of a broad range of bioactive lipids, including those from the three main classes of fatty acid amides; N-acylethanolamines, fatty acid primary amides and N-acyl amino acids. This enzyme has a preference for monounsaturated acyl chains as a substrate. Alternate splicing results in multiple transcript variants encoding distinct isoforms. [provided by RefSeq, Jul 2017]
Source :
Wheat Germ
Species :
Human
Tag :
GST
Molecular Mass :
84.7 kDa
AA Sequence :
MAPSFTARIQLFLLRALGFLIGLVGRAALVLGGPKFASKTPRPVTEPLLLLSGMQLAKLIRQRKVKCIDVVQAYINRIKDVNPMINGIVKYRFEEAMKEAHAVDQKLAEKQEDEATLENKWPFLGVPLTVKEAFQLQGMPNSSGLMNRRDAIAKTDATVVALLKGAGAIPLGITNCSELCMWYESSNKIYGRSNNPYDLQHIVGGSSGGEGCTLAAACSVIGVGSDIGGSIRMPAFFNGIFGHKPSPGVVPNKGQFPLAVGAQELFLCTGPMCRYAEDLAPMLKVMAGPGIKRLKLDTKVHLKDLKFYWMEHDGGSFLMSKVDQDLIMTQKKVVVHLETILGASVQHVKLKKMKYSFQLWIAMMSAKGHDGKEPVKFVDLLGDHGKHVSPLWELIKWCLGLSVYTIPSIGLALLEEKLRYSNEKYQKFKAVEESLRKELVDMLGDDGVFLYPSHPTVAPKHHVPLTRPFNFAYTGVFSALGLPVTQCPLGLNAKGLPLGIQVVAGPFNDHLTLAVAQYLEKTFGGWVCPGKF
Applications :
Enzyme-linked Immunoabsorbent Assay
Western Blot (Recombinant protein)
Antibody Production
Protein Array
Notes :
Best use within three months from the date of receipt of this protein.
Storage :
Store at -80 centigrade. Aliquot to avoid repeated freezing and thawing.
Storage Buffer :
50 mM Tris-HCI, 10 mM reduced Glutathione, pH=8.0 in the elution buffer.
Quality Control Testing :

12.5% SDS-PAGE Stained with Coomassie Blue.

Download Datasheet
Products Types
◆ Recombinant Protein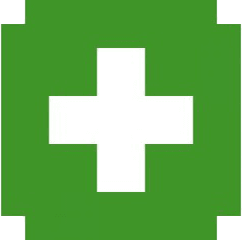 See All FAAH2 Recombinant Protein
◆ Lysates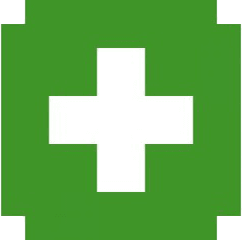 See All FAAH2 Lysates
Research Area
Metabolism in Cancer Proteins
Related Gene