Cat.No.:
PSMD7-424H
Product Overview:
Recombinant Human PSMD7(Met1~Lys324) fused with His tag at N-terminal was expressed in E. coli.
Description:
The 26S proteasome is a multicatalytic proteinase complex with a highly ordered structure composed of 2 complexes, a 20S core and a 19S regulator. The 20S core is composed of 4 rings of 28 non-identical subunits; 2 rings are composed of 7 alpha subunits and 2 rings are composed of 7 beta subunits. The 19S regulator is composed of a base, which contains 6 ATPase subunits and 2 non-ATPase subunits, and a lid, which contains up to 10 non-ATPase subunits. Proteasomes are distributed throughout eukaryotic cells at a high concentration and cleave peptides in an ATP/ubiquitin-dependent process in a non-lysosomal pathway. An essential function of a modified proteasome, the immunoproteasome, is the processing of class I MHC peptides. This gene encodes a non-ATPase subunit of the 19S regulator. A pseudogene has been identified on chromosome 17.
Source:
E. coli
Species:
Human
Tag :
His
Form:
PBS, pH7.4, containing 0.01% SKL, 1mM DTT, 5% Trehalose and Proclin300.
Molecular Mass:
40.8kDa
Protein length:
Met1~Lys324
Endotoxin:
<1.0EU per 1µg (determined by the LAL method)
Purity:
> 92%
Applications:
Positive Control; Immunogen; SDS-PAGE; WB.
If bio-activity of the protein is needed, please check active protein.
Stability:
The thermal stability is described by the loss rate. The loss rate was determined by accelerated thermal degradation test, that is, incubate the protein at 37 centigrade for 48h, and no obvious degradation and precipitation were observed. The loss rate is less than 5% within the expiration date under appropriate storage condition.
Storage:
Avoid repeated freeze/thaw cycles. Store at 2-8 centigrade for one month. Aliquot and store at -80 centigrade for 12 months.
Reconstitution:
Reconstitute in PBS or others.

Download Datasheet
| | |
| --- | --- |
| Gene Name: | PSMD7 proteasome (prosome, macropain) 26S subunit, non-ATPase, 7 [ Homo sapiens ] |
| Official Symbol: | PSMD7 |
| Synonyms: | PSMD7; proteasome (prosome, macropain) 26S subunit, non-ATPase, 7; proteasome (prosome, macropain) 26S subunit, non ATPase, 7 (Mov34 homolog); 26S proteasome non-ATPase regulatory subunit 7; MOV34; Mov34 homolog; P40; Rpn8; S12; proteasome subunit p40; 26S proteasome regulatory subunit S12; 26S proteasome regulatory subunit rpn8; Moloney leukemia virus-34 proviral integration; proteasome (prosome, macropain) 26S subunit, non-ATPase, 7 (Mov34 homolog); |
| Gene ID: | 5713 |
| mRNA Refseq: | NM_002811 |
| Protein Refseq: | NP_002802 |
| MIM: | 157970 |
| UniProt ID: | P51665 |
Products Types
◆ Recombinant Protein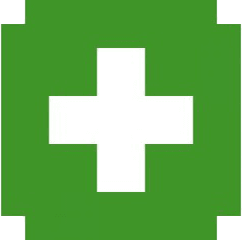 See All PSMD7 Recombinant Protein
◆ Lysates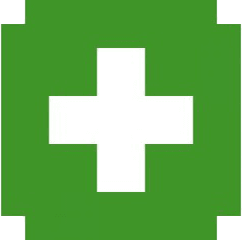 See All PSMD7 Lysate
Research Area
Deubiquitination Proteins
Related Gene