Recombinant Human VPS26B protein, His-tagged
| | |
| --- | --- |
| Cat.No. : | VPS26B-3381H |
| Product Overview : | Recombinant Human VPS26B protein(1-336 aa), fused to His tag, was expressed in E. coli. |
| Unit | |
| Price | |
| Qty | |
Specification
Gene Information
Related Products
Source :
E. coli
Species :
Human
Tag :
His
Form :
The purified protein was Lyophilized from sterile PBS (58mM Na2HPO4,17mM NaH2PO4, 68mM NaCl, pH7.4). 5 % trehalose and 5 % mannitol are added as protectant before lyophilization. The elution buffer contain 300mM imidazole.
Protein length :
1-336 aa
AA Sequence :
MSFFGFGQSVEVEILLNDAESRKRA EHKTEDGKKEKYFLFYDGETVSGKV SLALKNPNKRLEHQGIKIEFIGQIE LYYDRGNHHEFVSLVKDLARPGEIT QSQAFDFEFTHVEKPYESYTGQNVK LRYFLRATISRRLNDVVKEMDIVVH TLSTYPELNSSIKMEVGIEDCLHIE FEYNKSKYHLKDVIVGKIYFLLVRI KIKHMEIDIIKRETTGTGPNVYHEN DTIAKYEIMDGAPVRGESIPIRLFL AGYELTPTMRDINKKFSVRYYLNLV LIDEEERRYFKQQEVVLWRKGDIVR KSMSHQAAIASQRFEGTTSLGEVRT PSQLSDNNCRQ
Purity :
95%, by SDS-PAGE with Coomassie Brilliant Blue staining.
Storage :
Short-term storage: Store at 2-8°C for (1-2 weeks).
Long-term storage: Aliquot and store at -20°C to -80°C for up to 3 months, buffer containing 50% glycerol is recommended for reconstitution. Avoid repeat freeze-thaw cycles.
Reconstitution :
Reconstitute at 0.25 µg/μl in 200 μl sterile water for short-term storage.
Reconstitution with 200 μl 50% glycerol solution is recommended for longer term storage.
Products Types
Related Gene
For Research Use Only. Not intended for any clinical use. No products from Creative BioMart may be resold, modified for resale or used to manufacture commercial products without prior written approval from Creative BioMart.
Q&As (0)
Ask a question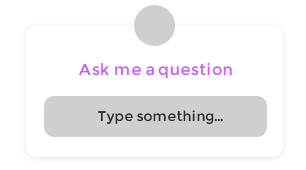 Customer Reviews (0)
Write a review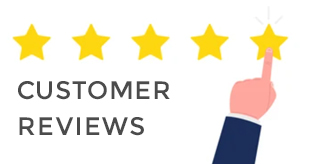 Ask a Question for All VPS26B Products
Required fields are marked with *
My Review for All VPS26B Products
Required fields are marked with *